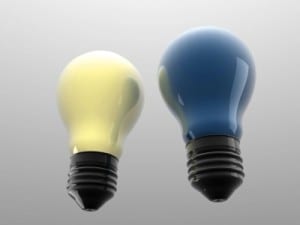 It shouldn't be long at all until my emergency fund is complete. So, I have been racking my mind on what I want my next financial goal to be. Two things have immediately come to mind.
1.)    Saving for an investment property. ($20k – $30k)
2.)    Investing in a Blog. ($500 – $1,000)
And, here is what I am going to do…….
Buy An Existing Blog
Now that I am heading into business for myself I have been thinking of different ways I could go about diversifying my income. While I have seriously been considering another *wonderful* idea that I have for a blog, I know that it would take me quite some time to build it up enough to earn money.
While I will probably still start the above mentioned blog I want something that will allow me to start earning NOW. That's where an already established blog comes in.
Why a Blog?
You may think I have fallen off my rocker here but, the truth is blogs with decent stats can bring in a good amount of money.
Blogs have the potential to be monetized in extremely diversified ways. (Direct advertising, CPC (Cost Per Click) ads, CPA (Cost Per Action) ads, affiliate links, info products etc.)
 Every single day there are thousands of blogs started.
At first the blog owners are really into their blogs. They spend hours upon hours writing, promoting, and marketing their blogs and then out of nowhere just give up.
Many bloggers have put in the time required to really establish their blog's stats only to quit. The result? A decent but abandoned blog. That's what I am looking to buy.
My Blog Criteria
I am starting to look at blogs now hoping to come across a real bargain. I have been browsing Flippa but I am also going to keep my eyes out for any abandoned blogs I come by. The latter of the two will probably score me a better price.
Here is my criteria for a blog.
At least Page Rank 2 (Google's ranking system)

Domain Authority 30

In a niche I like (preferably personal finance, home business, or marketing)

Something I can adapt and make my own
Buying a blog is a risk, but to me it's a good risk. Everyone says to invest in something you know. Well, I know blogs and more importantly I LOVE blogging.
Purchasing an existing blog will help me to diversify my home based business income streams and lend me a little more security.
What do you think about investing in blogs? Would you ever consider it? Know of any decent blogs for sale? Let me know!
UPDATE: I found a PR3 personal finance blog on Flippa for $55!! So, of course I bought it. More on this as soon as everything is switched over to my name!! YAY!

UPDATE #2: It is now switched in my name. A whole detailed post on the selection process and my plans for the new blog next week!