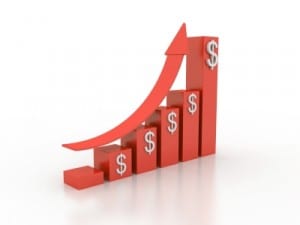 If you are a regular reader then you know that I change my direction quite often. The problem is I just want to do so much! I love having this blog, I have been trying to build a profitable niche site, and I have been working on getting freelance writing assignments. The problem I am having here is focusing on one project long enough to make it work.
For maximum effectiveness I think I am going to have to stop being so scatter brained. I know that I can do it all, but by not focusing on one project at a time I am losing out on time and money. I don't want to throw any of my projects out the window, instead I want to prioritize and set myself goals. That I will stick to!
Goal Prioritization 
Since right now one of my main concerns is increasing my income, writing has to be my number one priority. I am excited to finally be making enough money to start saving and even spending a little again. Right now my budget is so tight I can barely breathe. Even though writing may not be my number one passion on the list it has come to first because it is the one project that actually pays me right now.
My goal is to complete all writing assignments as I get them and then send 20 queries or applications into prospects until I have steadily reached $500/week in income.
Goal #1- Get enough writing assignments to make $500 a week.
Next in income potential is this blog. I get queried from advertisers a lot but I also probably have pretty high rates compared to others with the same page rank. I figure if I am taking a risk advertising then I want to be paid accordingly. I have found there are quite a few companies who will pay my rate as long as I remain firm. I have yet to make anything substantial blogging this month but I have in the past few months and the income potential is there.
Plus I love blogging anyway! So, I figure I the more consistently I post the better my odds are of advertisers having interest. My new blogging schedule is a post on M,W, and F plus an occasional update or link post on Saturday.
Goal #2- Blog Posts 3 times a week! Blog Income Goal $500/month.
Last is the one I currently am the most passionate about but has the lowest amount of income potential right now, my niche sites. I started a new one recently and then came up with yet another idea and purchased a domain name for it. I want to post at least once weekly on the Coon Hunters website. Then once I reach my income goals or have completed all my other work for the week I will do more with this.
I figure this way I will have plenty of time for my site to age a little bit and move up in rank. I'll get this site the way it needs to be with a little time and effort.
Goal#3 – Experiment with niche sites once other two goals are fulfilled. Income Goal: ?
Aside from these goals I have also been wanting to write an eBook but I will *make* myself hold off on this until I reach my other two goals.
No more flakiness from me. I am 100% committed to reaching these goals as fast as I can. If it were you which goals would you work on first? Do you think I should spend my time on something else? Ideas or suggestions?