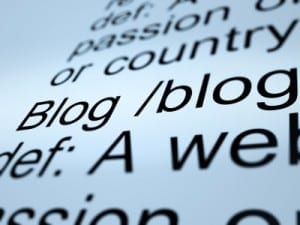 Happy Monday, folks! Last week I told you that I decided to invest in a blog. Well, I am happy to share with you my plans for this investment today and also reveal the blog……
Using Flippa to Buy a Blog
I have browsed Flippa quite a few times. It's just fun to see the crazy high numbers that some blogs sell for. Originally I had thought that purchasing a blog from Flippa would be too much money. Not to mention it's a little intimidating to think about transferring a blog. I am not techie – at all.
I started browsing the business/finance niches on Flippa. Immediately I saw a PR3 (Page Rank is Googles website ranking system) personal finance blog with a buy now price of $55. There were three other bids on the blog already so I snatched it up fast.
Purchasing a PR3 blog for $55 sounds like a great deal and I think it is, but there are some down sides too.
The blog is new. It was built on an expired domain name.

Questionable content.

No Moz Rank, Domain Authority, or Page Authority (ranks that advertisers look at)
It's not all bad though. I really like the theme and it seems like it's definitely set up for SEO (search engine optimization.)  This theme alone costs $99. I also have a ton of content that I can use in my back linking strategy and a good domain name.
The transfer of the blog was super easy. The seller I worked with was fantastic. Overall I am feeling great about the purchase.
My Plans for the Blog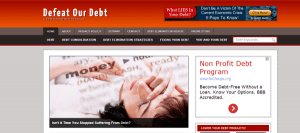 Now that I have the blog in my possession it's time to get busy. I figure I have two options:
Try to sell for more money in 6months to 1 year

Work on building income and keep it
What would you try to do? Right now I am thinking it would be pretty fun to work on it for 6 months or so and then see what kind of money I could get out of it.
So, the site I purchased is Defeat Our Debt. If you check it out let me know what you do and don't like about it.
Here is a gist of what will happen to this blog:
Delete spammy/sleazy posts and use them as part of the

back linking strategy

Write one or two posts a week for the blog

Research and write a handful of really valuable posts

Do keyword research

Work on back linking (carnivals and the above mentioned strategy)

Find quality affiliate programs to promote

Work on monetization methods
I realize right now that the content on this site isn't the best. I have deleted a few posts as of now but there are 471 articles on this blog. It's going to take me awhile to edit and remove them. (The first two posts on the blog are the only two written by me.)
I am excited to get to work on this and see what I can make of it. I'll keep you posted on the progress and any money that I make off of it.
If you have any suggestions let me know! Also, are any of you interested in seeing if I can flip the website or do you think I should hold it if it produces income?