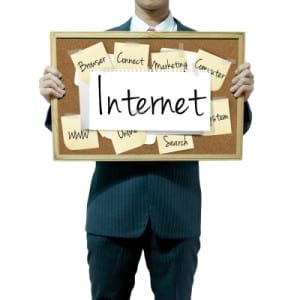 If you're trying to make money online whether it be from a blog, writing, or another type of freelance service you're going to have to promote yourself – that is if you're serious about your business.
If you're new to self-promotion it can feel a bit awkward at first. With a little bit of practice and a lot of repetition you'll begin to enjoy self-promotion and get the results you want.
Let's take a cue from a pro when it comes to marketing yourself. Here are 5 solid self promotion strategies to help you market like Jon Morrow.
# 1 – Guest Post
There is no stronger form of self-promotion in the online realm than guest posting. Landing a guest post on a popular blog could bring thousands of new visitors to your blog. These visitors could turn into subscribers or loyal readers enhancing the popularity of your blog.
If you're a freelance writer guest posting can expose you to possible clients. You'll gain respect and get your name out there. Best yet, you can use your byline to link back to your writer's website or "hire me" page.
# 2 – Optimize Your Landing Pages
The link you get in a byline on a guest post has to go somewhere, right? Why not make it go where it counts. If you're a blogger this would be to a special email subscription page or product sales page.
If you're a freelance writer, editor, or web designer this would be to your portfolio or hire me page. Make sure your landing pages are set up for success.
# 3 – Giveaway Valuable Information
One of the reasons Jon Morrow is my favorite blogger is because I consider him to be ingenious when it comes to marketing. As a loyal reader and email subscriber I can attest for the fact that the information he gives away in reports, emails, and webinars is full of insane value.
Giving away extremely useful information is a surefire way to increase subscribers and loyal readers. If you're a blogger consider giving away an eBook, special report, or niche download to your email subscribers. And, make sure your emails are helpful not just a way for you to sell.
Giving free information works for freelance writers as well – only in a different form.
Have a certain site in mind that you would love to write for? Chances are you know the site well. You know what areas could potentially use a little work and which areas are already awesome. Drop the owner an email giving him praise for the great aspects and constructive criticism (along with suggestions) in the areas that are lacking. If you are able to help the site owner identify a problem he'll probably agree that you can help him to fix the problem.
# 4 – Craft Killer Headlines
Since reading Headline Hacks last winter I've been pretty obsessed with improving my headline writing skills.
Whether you're writing a blog post, sending an email, or pitching a story idea the headline has the potential to make or break you. For bloggers your headline could be the difference in your search engine traffic. After all, no one is going to click on a lame headline.
For freelance writers your email subject line could be the difference in whether your email gets opened or not. And, if you get freelancing jobs you want your posts to stand out. Practice headline writing.
# 5 – Build Relationships
Having a mentor is awesome. A wiser, more experienced mentor can pass on invaluable information to you. The best way to find a mentor is by reaching out and connecting to those you look up to and respect.
Building relationships with other professionals in your field can strengthen your brand and knowledge. Professional relationships can also help you earn more money, get more clients, and gain more readers.
You can build relationships with others in your field by connecting on social media, leaving blog comments, and emailing them. Just remember to build the relationship before asking for anything. You should have good intentions.
Market Like Jon Morrow
While there are many other ways to promote yourself online I'll take a cue from a pro and mark these as my top 5.
 If you're serious about building an online business you have to dabble in a bit of self-promotion. Take these 5 strategies and practice, practice, practice. It takes ongoing effort to grow an online business but if you can commit to working these five strategies into your marketing routine you'll be able to accomplish anything you put your mind to.
What are your top online marketing strategies?