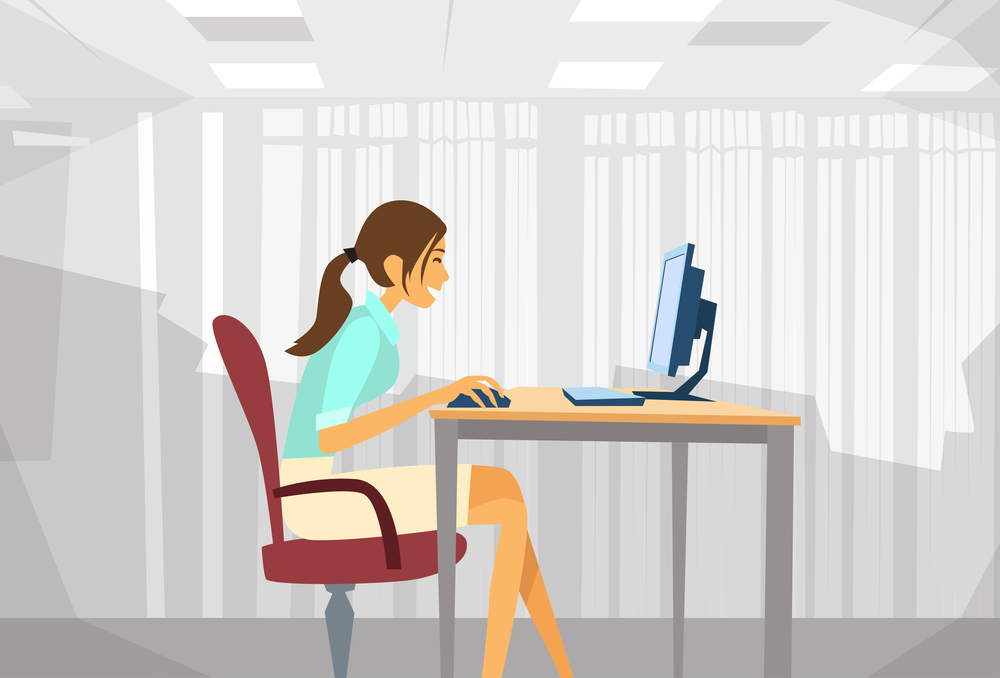 Blogging can be much more than a hobby. If you set your blog up like a business, you can really make money with it.
Running a blog requires tons of effort regardless of whether you consider yourself a professional or a hobbyist. This is why some bloggers hire people to help with certain tasks. Working for a blogger can be fun if the blog is focused around a topic that you really care about or can appreciate.
If you work for a blogger, this is also a great way to learn more about the ins and outs of running a profitable blog and also make some extra money from home.
Check out these 8 practical ways to work for bloggers.
1. Editing and Scheduling Blog Posts
Editing and scheduling posts is an important task for a blogger. Keeping consistent content flowing is good for maintaining a strong readership.
One thing bloggers may find helpful is hiring someone to edit their posts. It's hard to proofread your own writing so having an editor on board can help point out any major mistakes before the post gets published.
Editing content is a skill that you can learn and master with some practice. You just need to have a good understanding of English grammar and get a feel for the blogger's writing style. Scheduling blog posts in advance ensures the content will get out on time so you can also help take this task off a busy blogger's plate.
If you're interested in working for a blogger then you need to know the basics. If you aren't already familiar with WordPress I highly recommend you start a blog or website of your own to gain experience.
2. Updating Blog Posts
Older blogs may need a lot of posts updated over time. Maybe the post needs to be updated for SEO or some of the information mentioned has changed.
Updating blog posts can be a laid back task that you can break up over time for consistent work. Just get clear on what the blogger needs updated and have then send you a guide or checklist to help you enhance each post.
3. Managing Social Media
Running a successful blog stems beyond the actual blog itself. Most bloggers desire to have a solid social media presence as well. Posting on several platforms and promoting content can be time-consuming, so many bloggers do hire this work out.
If you enjoy being on social media anyway, this can be a fun way to monetize your skills. You can schedule fun social media posts, share content from the blog regularly, participate in Twitter parties, post stories and quote images to Instagram and more.
If the blogger has a community Facebook group, you can post in the group to help facilitate conversations and also serve as a moderator.
4. Searching For Blog Images
The best blogs have great graphics and imagery throughout the site. These days, people don't want to read a big block of text online. They prefer to see content broken up by small paragraphs and eye-catching images.
You can work for a blogger by finding quality stock images to add to blog posts along with images that can be used on social media.
To avoid copyright issues, you'll need to find license-free stock images or use the blogger's stock photo site subscription to find images.
5. Creating Pinterest Images
You don't have to stop at researching images for bloggers. You can also create Pinterest graphics with the images you find as well. If you know how to use tools like Canva, you can design bold Pinterest-worthy images for bloggers to use to promote their posts on Pinterest.
Most bloggers understand the importance of being on Pinterest even if they don't enjoy spending time on there themselves. This is where you can come in.
I personally don't consider myself to have a good eye for creating graphics so I've always hired it out for my blog. I pay someone about $5 per image to create Pinterest images for me based on the stock photos I find. It would likely cost more to have someone search for the images as well.
Another way you can help bloggers with Pinterest is by scheduling pins for them and creating boards. You can make a few hundred dollars per month just by doing this.
6. Managing Affiliate Programs
Bloggers who have a lot of different affiliate relationships may need help managing their programs. This work could involve checking affiliate links in different blog posts, researching new affiliate companies, applying for new programs, and communicating with affiliate program managers.
7. SEO Consulting
If a blogger is serious about getting more traffic, they will consider improving their SEO strategy. Search engine optimization is something you can learn and develop an expertise in.
From there, you can work with bloggers to offer SEO consults which would help them learn what to do to increase their site's ranking on Google.
Your service could range from a 60-minute consult call to you actually assisting with the action steps to improve a blog's SEO.
8. Tech Help
Are you good at using WordPress and solving technical issues? You could work with bloggers to update their site, troubleshoot tech problems, and protect their site by preventing hackers and corrupted files.
I know someone who created an entire business based on helping bloggers with tech maintenance and solving tech issues. You can offer a monthly maintenance service and charge a la carte for some troubleshooting and the other solutions you can offer.
There are Many Ways to Work for Bloggers
There are so many interesting ways to work for a blogger and utilize the skills you have. Running a blog is a ton of work which is why more and more people are considering the idea of hiring help.
Take time to understand how blogs are run and the typical tasks bloggers must do. Then, you can choose a skill or expertise to specialize in so you can market a much-needed service to bloggers.
Have you ever thought about working for a blogger? Which one of these tasks would you prefer doing and why?