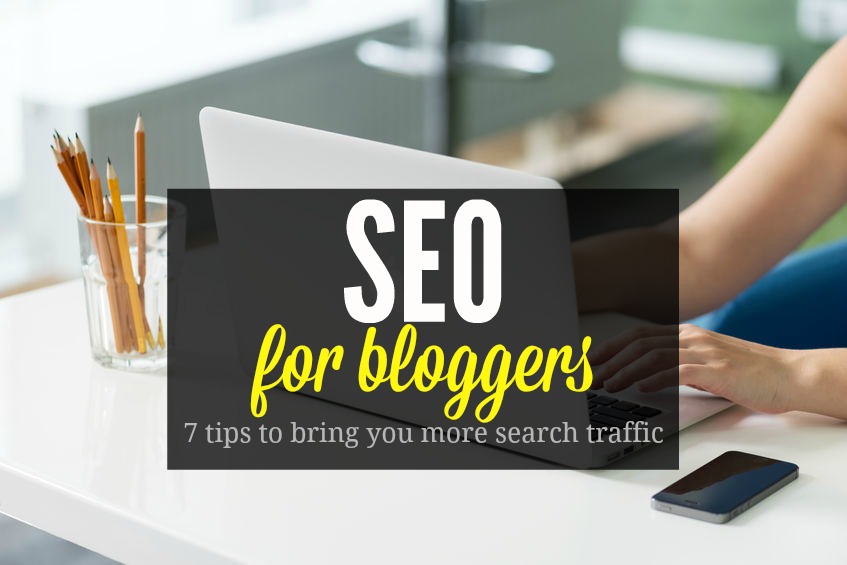 There are certain parts of blogging that can make you scratch your head and wonder "why isn't this working?!" For me, that's social media. Maybe for you it's SEO.
SEO (search engine optimization) is one thing I've had a pretty good grip on over the past few years. In fact, around 75% of my blog traffic comes from search.
One thing I like most about search traffic is that it's more easily replicate-able than other traffic sources. (There are other benefits too, like higher on-site time and higher ad revenue.)
If you've been struggling with SEO, today I'm going to share my strategies with you. There's no magic to it, there are no tricks, and it's actually a fairly straightforward practice. It won't work right away but if you start implementing some of these tips you should see results in 3-6 months.
Here's how to implement SEO for bloggers.
Who Does Google Think You Are?
The last time you checked your analytics did you notice a theme in the posts that brought you the most search traffic? I bet you did.
If you blog about several different topics chances are, you're getting most of your search traffic to just one or two of those.
You have to remember that Google's goal is to show the person performing the search the most relevant and helpful content. There's a good chance that Google thinks you're most relevant on just a few of the subjects you're writing about.
If you have no idea what your top posts are here's how to find out:
(BTW, I'm assuming you have Google Analytics installed on your blog. If you don't, get on that pronto.)
Go to Google Analytics
On the left hand side click "acquisition"
Next click "channels" and then click "organic search"
Set the date to at least the past 30 days
Once you do this you can view keyword and landing pages
Take a look at your top 20 landing pages. You should be able to start connecting the dots and seeing what topics you're getting the most search traffic to.
Those topics are good ones to write about again.
Side note: What if you wrote some really weird, off topic blog posts in your early blog days and that's what you're ranking for? (Don't feel bad – I've been there too.) If this is the case don't worry about it. Just keep writing on topic and check your analytics again in a few months to see what's doing best.
Find Similar Topics (the Non-Technical Way)
Do you have a hard time coming up with relevant blog topics? If so, I'm hoping this super simple strategy will help you out.
In the video below I show you how to find a TON of relevant topics you can write about for more (possible) search traffic.
Why I No Longer Care About Large Search Volume (And You Shouldn't Either)
When I first started trying to get traffic to my blog I was going after topics that I knew would bring in large amounts of search volume. This was stupid because 1) these are highly competitive topics that I will never rank for and 2) it's so much better to have dozens of articles getting 500 views per month than ten getting 10,000 views per month.
I VERY much prefer to have a bunch of less searched posts bringing me traffic each month. If I lose rank for a few of these it's no big deal. If I only had a couple bringing in all my traffic and one of them lost rank, well, that would suck! (Although, let's be real, I'm certainly not going to be mad if a few of my posts bring in thousands of readers each month. 😉 )
While going for broad, super popular topics might sound like a good idea, I challenge you to rethink that strategy. Having a smaller amount of search visitors per post spread out over a bunch of posts is less risky.
(**Little side note: This doesn't mean you shouldn't ever write about those broader topics – write about whatever makes you happy. It just means your SEO strategy should not solely revolve around super competitive topics.)
What About Word Counts?
You're probably wondering how long your posts need to be. Unfortunately, I don't think there's one magic number. (And no, you don't need to write 5,000 word blog posts.)
I like for my posts to be a minimum of 700 words. BUT my main goal is to include everything important, regardless of word count. Sometimes there's not a ton of information for a particular blog post – that's okay.
Below is the word counts for my top ten posts. These posts each bring in 2,200 – 10,000 readers per month. (The average word count came out to 1,248.)
1186
3228
865
1012
1477
889
583
1317
955
976
On-Page SEO
On-page SEO is all of the stuff that you do to your blog post to make it more search engine friendly. Most new bloggers think this is the most important part of SEO – it's not. I promise, the most important part of getting search traffic is writing posts that are helpful to the searcher on topics that Google thinks you're most knowledgeable about.
That's not to say there's no point of doing on-page SEO. You need to do that too, it's just a small piece of the puzzle.
Summarizing what's important for on-page SEO:
Blog Post Title
URL (DO NOT change the URL of your old blog posts)
Keyword (Use at least once in your blog post but definitely don't overdo it.)
The Name of Your Images
Alt Text of Images
SEO description (I'm using the free version of the Yoast SEO Plugin)
Share on Social
Google has stated that there is no direct link between social shares and search rankings. However, I have noticed a strong correlation between search rankings and social shares.
You can take this advice with a grain of salt but if your blog is in a competitive niche, getting social shares is very important. Put your posts in a regular social share rotation.
The few very competitive keywords I rank highly for are on posts that have thousands of shares. (For non-competitive keywords/topics the social share count didn't seem to matter as much.)
What About Backlinks?
Again, I'm being purely anecdotal here.
Here's what I know to be true for my blog.
#1. When I first started blogging I guest posted a TON. So, there are plenty of relevant blogs that link back to me. I do think that's very helpful for overall SEO.
#2. Whether or not it's important to have backlinks to an individual post depends upon how competitive the topic of that post is. More than half of my top 20 blog posts don't have any backlinks to them. If you're writing exactly what everyone else is writing then yeah, backlinks to your posts is probably pretty important.
Either way, it is important to guest post on relevant blogs so you have good links pointing back to your blog – especially, if you haven't been blogging for very long.
How Long Before I'll See Results?
Getting on the first page of Google can take a while. According this study the top ten results are, on average, 2+ years old.
In my experience it's usually 3-6 months before I see any search traffic to new posts. Don't get discouraged if you don't see quick results. Start implementing good practices now and in a few months you should start seeing more search traffic trickle in.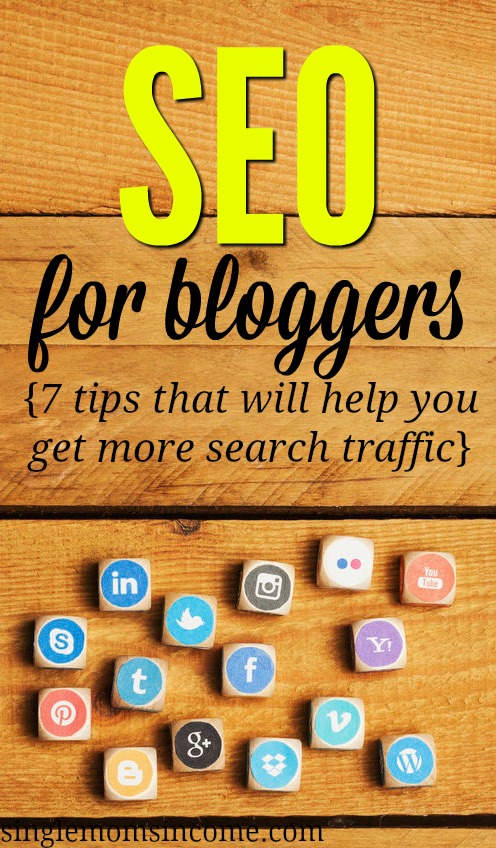 More on blogging: