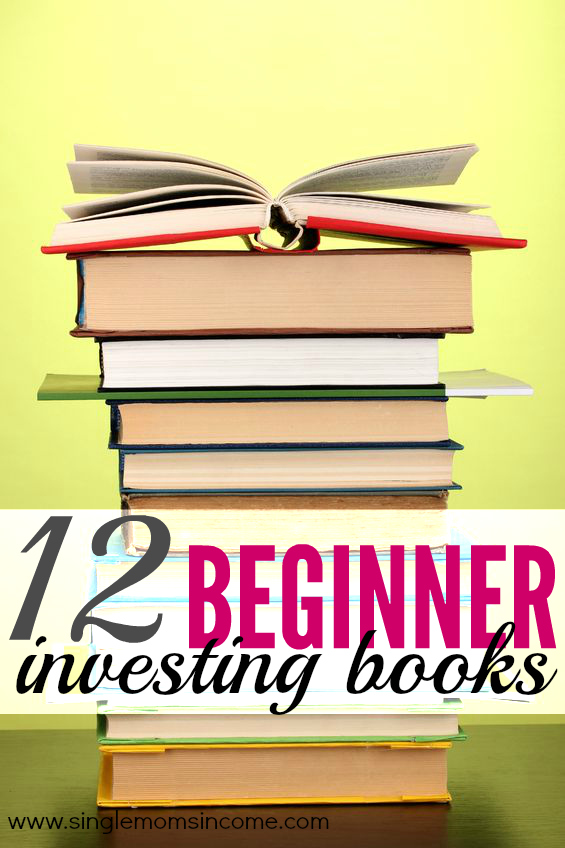 When you're a beginner, investing can be intimidating. If you want to avoid making major mistakes it's important to educate yourself first. 
My first stock pick was a horrible choice – I thought I was going to get rich by purchasing penny stocks. Boy, was I wrong.
Since then I have been working on building a portfolio of dividend stocks, but not before I educated myself. 
I've began reading investing books and blogs so that I can get a grasp on picking quality, long term investments. And I've also started researching the best online brokers to use.
I've decided to further educate myself and have devised a plan for the start of a New Year. In a gist, my plan is to revamp my budget, save, and invest more this year.
12 Investing Books for Beginners
I've made a goal to read one book per month on the subject of investing. I've already started and read The Neatest Little Guide to Stock Market Investing, which I highly recommend to any beginner investors.
Here are the books I want to read in 2014 on investing not only in the stock market, but real estate investing as well. Never hurts to learn more, right?
My criteria for choosing these books was mainly through reviews I had read on other blogs plus Amazon reviews. I went for a few books that were considered classics and had hundreds of positive reviews. I also chose some newer books that had a four star rating or higher on Amazon.
Saving Money to Invest
Since I started working from home my budget has lowered. This is mainly because I don't leave the house much! But I still spent that extra money during Christmas time.
Since the holidays are over I've decided to buckle down and create a new budget.
Inspired by Laurie at The Frugal Farmer, who has dedicated another year to depression era type living, I also wanted to see if I could stretch my frugal muscles and find more money in my budget to save and invest.
I've also decided that I'm going to save percentages toward my investing goals. I haven't squared away the actual numbers yet but off the top of my head I'm thinking 50 percent of extra income toward real estate investing, 30 percent toward stock market investing, and 20 percent into online properties. This may very well change but those are my thoughts right now.
I wanna know what was the first step you took in getting started investing? If you haven't started investing what steps are you taking to get there? Also, if anyone has any awesome investing books that aren't on my list please let me know.