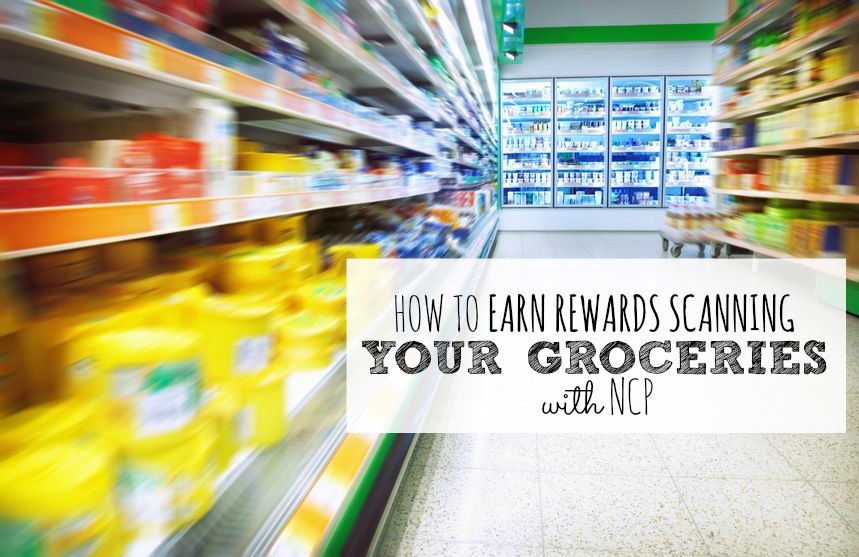 I'm willing to bet that at some point you've received five very crisp one dollars bills in the mail along with a survey about your TV watching habits. If so, you're probably familiar with the company Nielsen.
Nielsen has been in business for over 94 years and does more than just survey about television. In fact, Nielsen helps monitor consumer habits in 100 locations worldwide!
One popular program Nielsen has is its National Consumer Panel Home Scan. National Consumer Panel, or NCP, is a program in which anyone can earn rewards by simply scanning their purchases each week.
Here's how it works.
National Consumer Panel Review: How it Works
Each week you scan all of the barcodes from the purchases you've made. If you have a smartphone you simply download the NCP app or request a handheld scanner otherwise. The data is then uploaded to NCP. They'll occasionally ask you to answer questions or participate in surveys for additional rewards.
It typically takes around one hour per week to scan and submit to NCP.
The Rewards
Points are awarded when you submit your purchases and participate in surveys. There are a wide variety of rewards ranging from gift cards to electronics.
You can also be entered into sweepstakes and receive discounts from major retailers for being a NCP panelist. (Right now you can get discounts at AT&T, for example.)
Ratings and Reviews
Okay, onto the ratings and reviews. Like any other company NCP has mixed ratings and reviews from it's users.
First let's look at the BBB rating.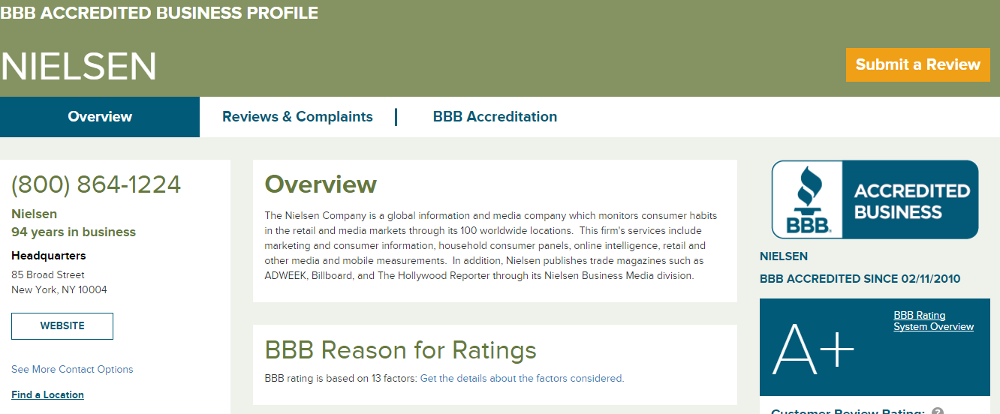 Nielsen and NCP are 100% legit companies. This is not a scam. As you can see from their BBB page they have an A+ rating and have been in business for 94 years!
The user ratings aren't as clear cut. Some people love being NCP panelists while others, not so much. Here are some user reviews of NCP: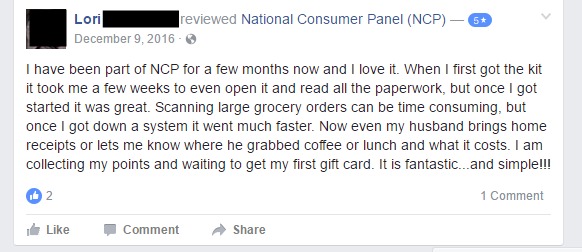 As I've scrolled through dozens of reviews the number one issue from people who leave negative reviews is the scanner. It appears those who have the older version of the handheld scanner find that the process takes too long to be worth the effort.
On the other side of the equation there are a ton of people who have been with NCP for a long time and love it. (It appears that the people who love NCP have a solid routine for scanning their purchases each week.)
NCP is For You If……….
Like anything else NCP is not for everyone. It would be a good fit for you if you are looking for a relatively easy way to earn some extra rewards or gift cards, are willing to dedicate an hour per week to the process and willing to give NCP enough time for you to find a good groove.
If this sounds like something you're interested in you can sign up for NCP here.
Looking for Other Simple Ways to Earn?
If you're looking for other simple ways to earn extra cash or rewards here are some resources:
If you've signed up with NCP feel free to share your experience in the comments below.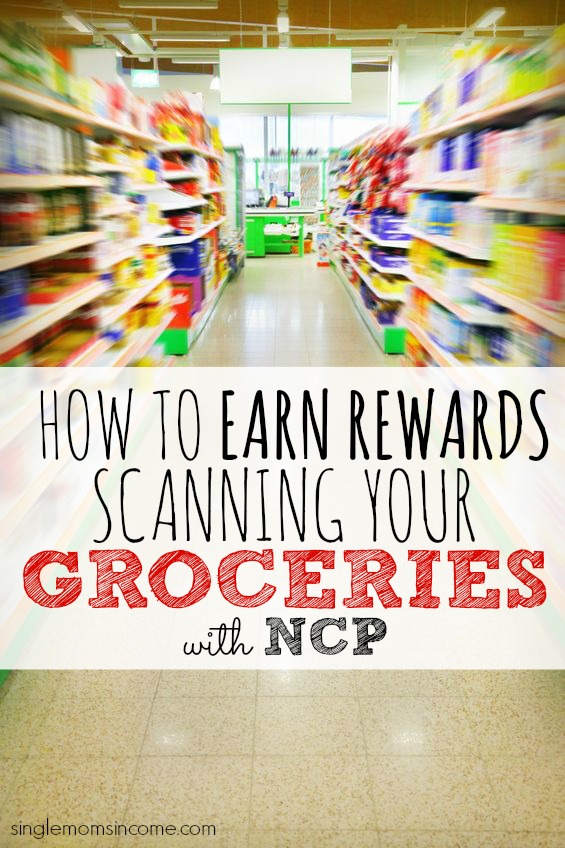 Photo Credit: satina