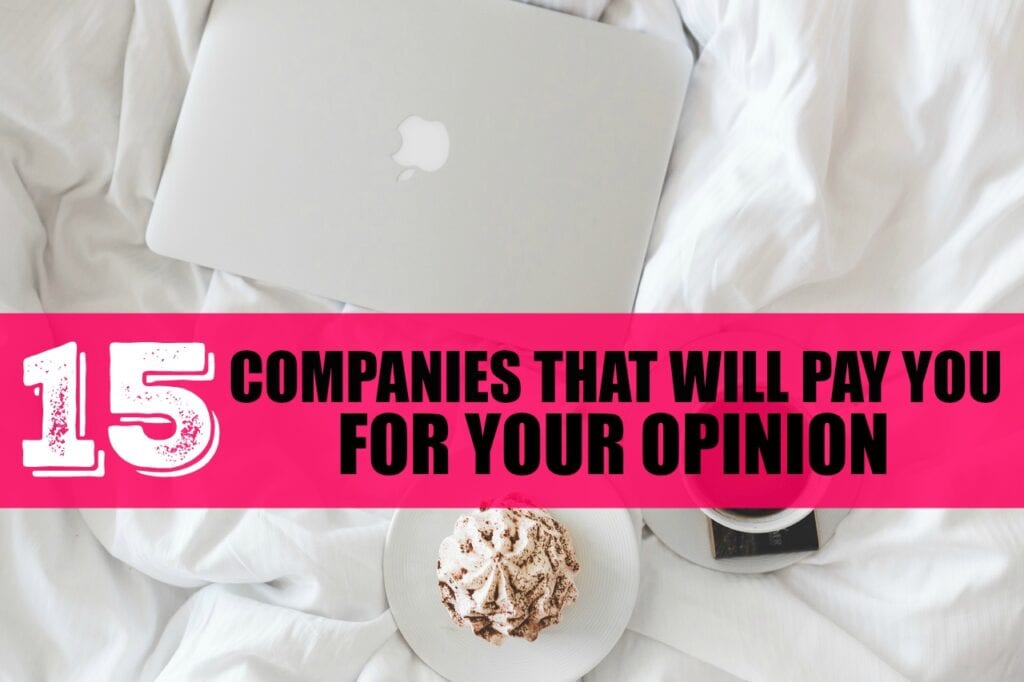 When you're trying to find ways increase your income, sometimes it's best to not over think it. Earning extra money can be easy when all you have to do is share your views and give honest feedback.
When companies say that they value your opinion they really do; So much that they are willing to pay you for your well thought out feedback and insight.
Here are 4 different ways you can earn money by giving your opinion and over fifteen places you can sign up with.

Take Surveys

Taking surveys is one of the most common ways to earn money by giving your opinion.
Companies really depend on and value consumer feedback as it helps them improve their products and services. Contrary to popular belief that survey companies are scams, there are legitimate ones out there and you'll need to make sure you work with a survey company that is associated with an actual market-research company.
While I'm not positive that you can make serious money by taking surveys (I never made a ton of money), it's very easy to get started and earn a little extra money in your spare time.
When you're on the computer surfing the web, all you have to do it take a few minutes out of your day to give your honest opinion about a wide variety of topics and products.
Some survey companies offer referral programs so you can recruit a couple of friends and you can all earn a little extra money together. You can start taking surveys by signing up on any of these sites:
A lot of the the survey sites will only send you a few surveys per month. You can maximize your earnings by signing up with several different sites.
Share Your Purchases with NCP

If you like taking surveys you might like National Consumer Panel. With NCP you're sent an at home scanner or a link to download a mobile app. You can then scan your groceries and take surveys about your shopping habits to earn rewards.
You can get started with NCP here.
Become a Mystery Shopper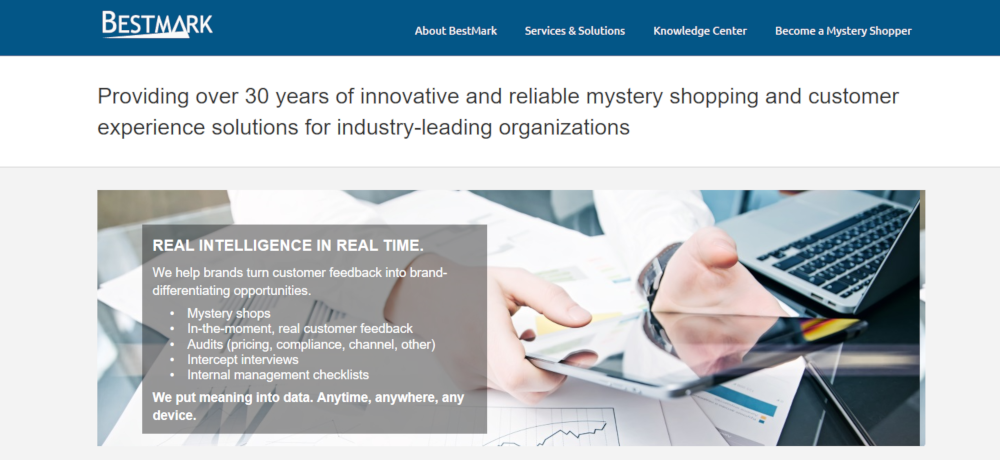 I tried mystery shopping a few years back and I really liked it. I always earned more from mystery shopping than I did completing surveys but it requires a little more work. Mystery shoppers go everywhere from restaurants and retail stores to auto body shops and fitness centers.
As a mystery shopper, your job is to observe and assess specific aspects about a company's products and services. This usually involves purchasing something but you always get reimbursed afterward.
After each visit, you fill out a report and give your opinion about the service you received, the cleanliness of the establishment, whether the employees were friendly or not, and any other details that are required for that particular job.
The key is to not let anyone find out you are a mystery shopper. So if your shop includes visiting and critiquing a bowling alley or an ice cream shop, you're basically getting paid to eat and have fun while carefully observing and giving a detailed report about your experience.
To get started you have to sign up with a company and fill out a profile. Once all the technical information is gathered you can begin to bid on jobs. Most mystery shop companies will send out jobs that you can request to do instead of assigning you consistent work. This could be a turn off for some people but there is usually plenty of work to go around and you just have to stay on your inbox for email alerts.
I've seen shop assignments range from $5 to $55 with the average job being about $30. Even though I don't do mystery shops that much anymore, I'm still signed up with a program and I receive about 20 job notifications each month. Mystery shopping is a pretty easy and low stress way to earn money. Here are some of the most credible programs to sign up for:
You can also check out this post for 6 mystery shopping companies with an A+ BBB rating.
Give an Online Review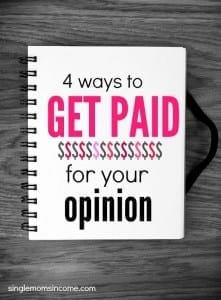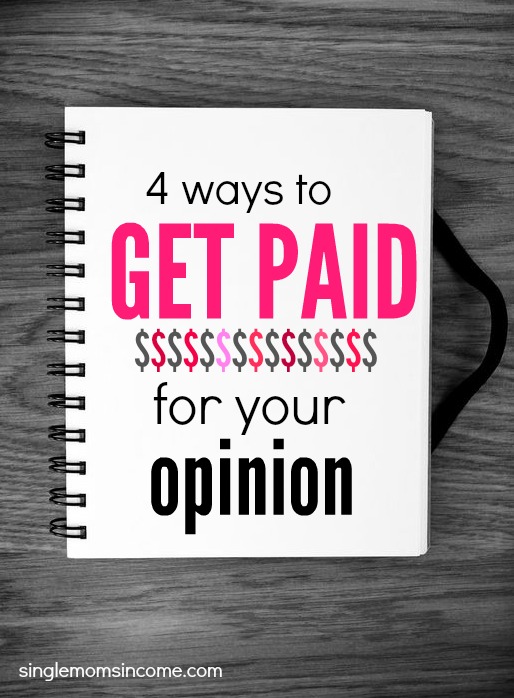 When you use a new product, your first reaction may be to tell a friend or family member about it. But do you ever consider that your feedback could be worth money?
Reviewing products and services online is another easy and quick way to earn money simply by giving your honest opinion. Word-of-mouth referrals are still extremely popular and a majority of internet users search for reviews on a product or service before making a decision which can make your review vital to a business.
If you're interested in making money by giving reviews, here are a few sites to help get you started:
Vindale – Vindale Research is primarily a survey company but they pay you to give reviews on products you use. I love how they share real photos of members actually receiving their checks from writing reviews. You can earn $2 just by signing up and completing your profile.
Expo TV – This is a fun site that pays you to give video reviews on your favorite products from popular brands like Tide, Bounty, and Acer. It's kind of like making your own little commercial/review for the products you use all the time. I could personally see myself having too much fun on this site.
Shared Reviews – This site has a topic for everyone to review. You can choose from 400 different categories and earn money by writing your own reviews and voting for other people's reviews.
User Testing – I used UserTesting to have someone review my blog before, but I recently learned that in addition to receiving reviews, you can make money by giving reviews as well. (You can earn around $10 for a review that takes around 20 minutes!) You should sign up with UserTesting if you'd like to do audio reviews for websites, mobile apps, prototypes and more.
Join a Focus Groups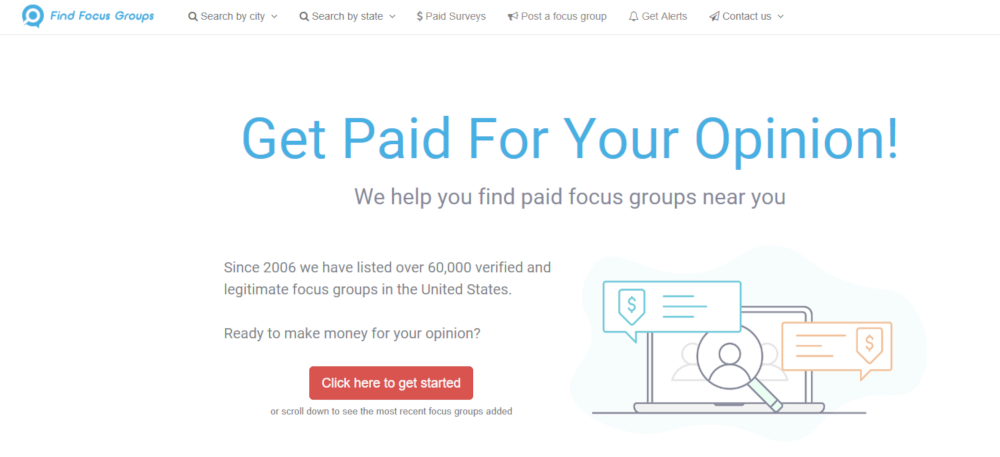 I love focus groups and they pay very well. Market research companies pay participants top dollar to meet up and discuss products, services, community and personal issues and more. If you love to talk and share your opinion, you should definitely consider doing a few focus groups.
I initially got started after filling out a survey via a Craigslist ad. The host of the focus group reached out to me to let me know that I qualified and I was so excited to attend the group.
A few other ladies and I met in a beautiful building in downtown Chicago where we received food and drinks while discussing several different hair care products. I answered questions based on my own personal experience and chimed in whenever necessary.
After an hour long discussion, we each received $100 and went on our way.
Most well-paying focus groups are conducted in person but some are also conducted by phone. In order to do a focus group, you have to qualify for it. Market researchers are often looking for a specific demographic and age group, but if you don't qualify for one there will be plenty of other opportunities. You can search for focus group opportunities by checking out these sites:
Have you ever tried to earn money by giving your opinion? Which one of these techniques would you try?