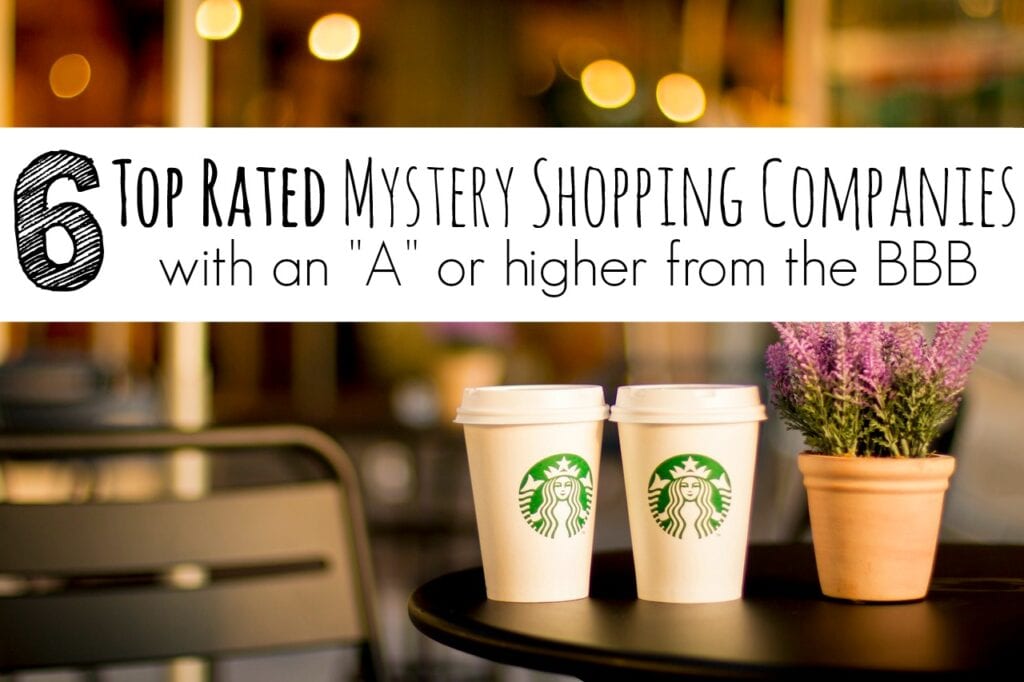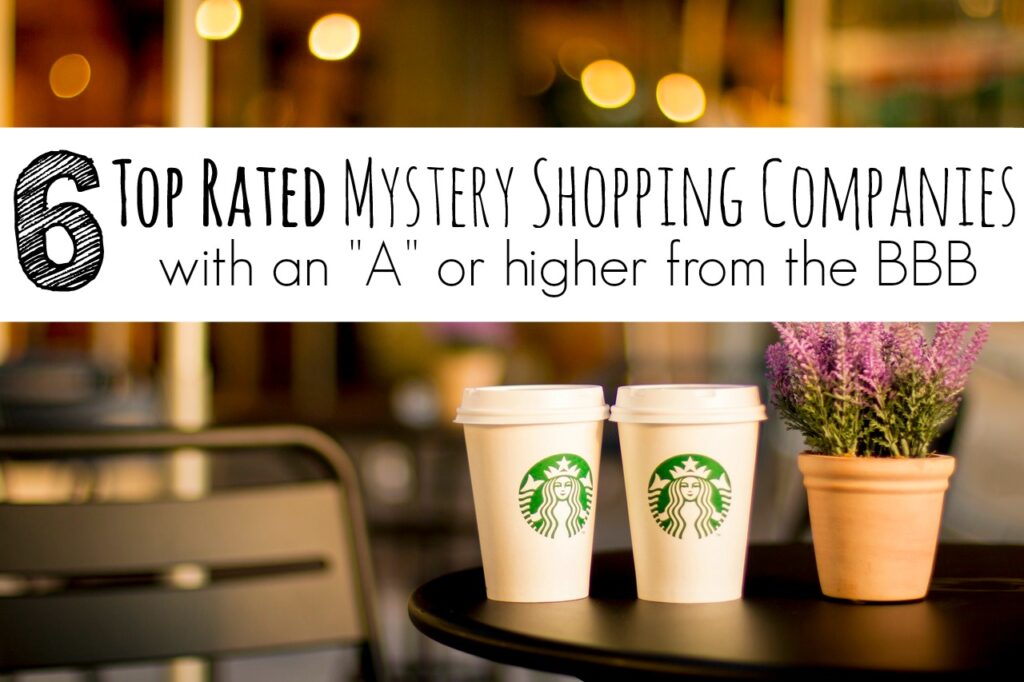 While it's not going to replace your job, mystery shopping can be a fun way to earn extra cash or get free merchandise, event tickets and food.
And despite what you may have pictured, mystery shopping is not just going into stores and making purchases. Mystery shopping can include making phone calls, shopping online and even visiting a doctor's office!
Like most work from home gigs mystery shopping is rampant with scams. This can make knowing which companies to trust pretty confusing. To mitigate that confusion I decided to run a long list of companies through the Better Business Bureau's website.
I came up with a list of six top rated mystery shopping companies with an "A" rating or higher. But first, a little refresher on mystery shopping actually entails.
How Mystery Shopping Works
As a mystery shopper you pretend to be a regular customer while you shop in person, make a phone call or shop online. After completing your "shop" you generally have to fill out a detailed evaluation form that you'll submit to the company you're doing the shop for. (This usually the harder part of the job.)
Each shop will have different criteria you need to meet. This is why paying attention to detail is the single most important trait a mystery shopper can possess.
The more you demonstrate you pay attention to detail and have good written communication skills the more likely it is you'll receive ongoing jobs.
You're not going to make a full-time living as mystery shopper. (You probably won't make a part-time income doing it either.) You can however, earn some extra cash or just complete shops in exchange for things like free meals, free merchandise or even trips to a concert or amusement park. (The latter being my favorite!)
If you want to get started with mystery shopping the six companies below are completely legit.
BestMark – BBB Rating A+
BestMark is a popular mystery shopping company whose clients are comprised of Global and Fortune 500 companies. They have work available in a variety of industries including, but not limited to, casinos, financial institutions, hotels, restaurants and retail stores.
BestMark performs more than 10,000 mystery shops each month. To sign up to become a mystery shopper you must meet the following criteria:
19 Years or Older
Have Reliable Transportation
Good Written Communication Skills
Must Be Detail Oriented
Have Full Internet Access
You can fill out an application (by state) to become a mystery shopper with BestMark here.
Perception Strategies, Inc. – BBB Rating A+
Perception Strategies is a healthcare marketing and research firm who conducts mystery shops calls and in patient visits to doctor's offices.
As of now (June 2016) Perception Strategies isn't actively looking to hire mystery shoppers for phone calls. However, according to their website if they believe you'd be a good fit they will contact you and save your information.
Perception Strategies is hiring for in-person shops and observations in a number of cities across the U.S.
You can check to see if your city is on the list and to apply to be a shopper here.
Quest for Best – BBB Rating A+
Quest for Best is a mystery shopping company working in many industries and doing many different types of shops.
With Quest for Best you can become a mystery shopper in a variety of ways, including:
Phone Shops
Internet Based Shops
In Store Shops
Most of the jobs with this company are available in the Southwestern and Midwestern United States. You can apply for a spot with Quest for Best here.
Sinclair Customer Metrics – BBB Rating A+
Sinclair Customer Metrics provides mystery shops for restaurants, banks, retail shops and convenience stores. Sinclair offers telephone mystery shopping, in store shops, and video shops.
You can sign up to be a shopper with Sinclair here.
Secret Shopper – BBB Rating A
Secret Shopper has been in business for more than 25 years and works with everyone from start-ups to multinational business chains.
You don't need any previous experience to get started with Secret Shopper. They hire in the United States, Canada, Europe and the Caribbean.
You can sign up with Secret Shopper here.
IntelliShop – BBB Rating A
Upon first look IntelliShop seems pretty impressive. The number of industries this company works with is in the dozens. They also do more than just standard in-store shops and often have assignments for phone shops and online shops.
This company also has the best website for getting clear cut information on the exact process they use to hire and pay their shoppers.
You can sign up with IntelliShop here.
What if a Company Doesn't Have a BBB Rating?
If a company isn't BBB accredited or doesn't have a rating from the BBB it does not automatically mean the company isn't legitimate. There are several reasons a company wouldn't yet have a rating from the Better Business Bureau, including not having enough information on the business or not having enough time to assess the business.
If you're getting started with mystery shopping it may be wise to go ahead and start with one of these highly rated companies to get a feel for legitimacy.
If you've heard about another great company it may be okay to give them a try too. Just be sure you follow the golden rule for avoiding work at home scams. That rule is DO NOT pay money to work. (Let me repeat: DO NOT pay a fee to become a mystery shopper.)
Have you worked with any of the companies on this list? Any you would add?