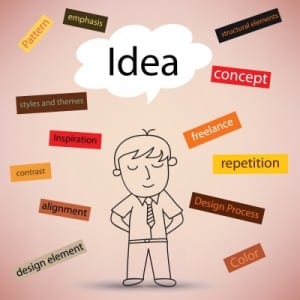 After you land your first freelance gig something magical happens. All of a sudden it's so much easier to find and land other freelance opportunities.
As a matter of fact I have been pretty much swamped this week with new freelance opportunities and it's awesome!
When I first decided that I wanted to give freelancing a shot I wasn't exactly sure how I was going to go about getting jobs. I started reading writing and marketing blogs and applying their tactics to my job hunts.
My First Freelance Job
One of the first freelance assignments I got was from the ProBlogger job board. At that point I probably had applied to and emailed close to 50 prospects. I would hear nothing. No replies, no maybe's, and no suggestions.
When I got a reply back from an insurance quoting website who I had applied to I was ecstatic. It gave me the boost to keep on pushing and searching for opportunities. And, I am so glad that I did.
Thanks to an awesome new job I landed this week along with another potential big writing project, I am happy to say that I can take a break from looking for a little while. My plate is getting pretty full.
So, if you can hang on until you get that first assignment the rest will go much easier. Here's why.
Confidence
The first freelance job you get gives you a sense of confidence that you had been lacking. You now have confirmation that you are good enough.
Your self doubt subsides for a little while and you are one step closer to reaching your goal.
References
This ties in with confidence but when you can tell a potential client you have worked for a specific place and show them a sample of your work you feel so much better.
You don't feel like a fraud anymore when you have someone backing up your claims and testifying to your great work ability.
Drive
It took me over 50 tries to get my first job.That is a lot of work, but I was determined to give the freelancing thing a fair shot.
After getting the first job I was ready to go out and apply 50 more times. Each time I applied I would slightly tweak my approach. My emails sounded more professional and my resume improved, making me much more appealing to clients.
I figure if I got one job out of 50 applications I would need to apply to about 1000 jobs to get my desired number of clients. Luckily with my improved skills it no longer takes me 50 tries.
Now I get one job for about every 10 queries I send out.
You Can Do It Too
The first job is the hardest. If you want to get into freelancing you HAVE TO put yourself out there and just go for it.
Don't worry about sounding dumb. By tomorrow the people you emailed won't even remember your name. Constantly experiment and don't give up. If this is something you want you CAN do it.
If you're not sure how to get that first freelance job we'll cover ways you can do that in a future blog post. Until then just go for it. You'll find the way!
Was your first freelance job the hardest? Any tips for those trying to find their first job? Any questions on what you need to do to find your first job? Let me know.