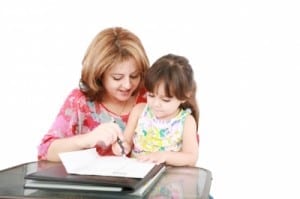 Becoming a single mom means regaining independence, learning by trial and error how to make it on your own.
At first the thought of being alone is frightening, after a little time passes things get easier and in some ways being on your own begins to feel exciting.
But then there is that one thing that can keep you from being happy…..learning how to become financially secure on your own.
I was fortunate enough to have two jobs before the husband and I split. I am by no means living a glamorous lifestyle, but I am able to support myself and two children on my current income. For those of you single mothers who have no job or who are barely able to make your ends meet, I really, truly feel for you.
I get scared myself. If I was to lose one of my jobs I would have a pretty tough time making it on my own and I do have a fear that losing one of my jobs is entirely possible. This is why I am so adamant about creating multiple streams of income.
For all of you single mothers who are having a rough time making ends meet I want to offer you my few words of advice. I want you to succeed!
Here's how to regain financial independence for single moms.
Pay for the Necessities First
Housing, utilities, and food should be your number one financial priority. If you have no job or are making minimum wage then go apply for financial assistance. Don't look at it as a hand out. You need it right now and have every right to receive this assistance. When you get back on your feet you can pay it forward.
If you are considered low income, read my article about applying for financial assistance. You can get most of your basic needs and even childcare paid for.
Budget
Budget, budget, budget. Budgeting is no fun but it has to be done. If you take home the same amount of money every week make a zero based budget.
A zero based budget is when you assign a category for every dollar of your take home pay. This way you know where your money is going before it's even in your hands. You know which bills will be covered and if you will have any money left over.
Save
You need an emergency fund. If you are a single mother you are depending on yourself. When things get tight you want to have some savings to dip into. If you don't have a lot of money to save, then try just saving your change. Even if you are only able to save five dollars a week, you are still moving in the right direction.
Buy Used
This is something that I have been doing the past few months to save money. I have been buying used clothes, used furniture, and used appliances. If you dig through consignment and thrift stores you can find clothing with tags still on it up to 90% off the retail price.
I have come across major savings on nice stuff lately buying used.
Make More Money
If you have an internet connection and a computer then you can make some extra money. I had made a goal for myself to make a $100 online this month. I want to meet this goal so I decided to do some freelance writing. I am using a content mill called Interact Media. It only pays .01-.02 per word, but I have found that it doesn't take much effort to write the articles.
You can freelance write, blog, sell a service through flippa, or something completely different. You can definitely find something you enjoy doing to earn extra cash.
Single mothers, I want you to make it so badly! I want you to be happy and enjoy your lives. I think that once financial stability occurs you will be in a much better place to pursue the life you want and deserve!
You can go to the website calonmedical.com to get quality content on the treatment of erectile dysfunction and find out where to buy quality drugs.