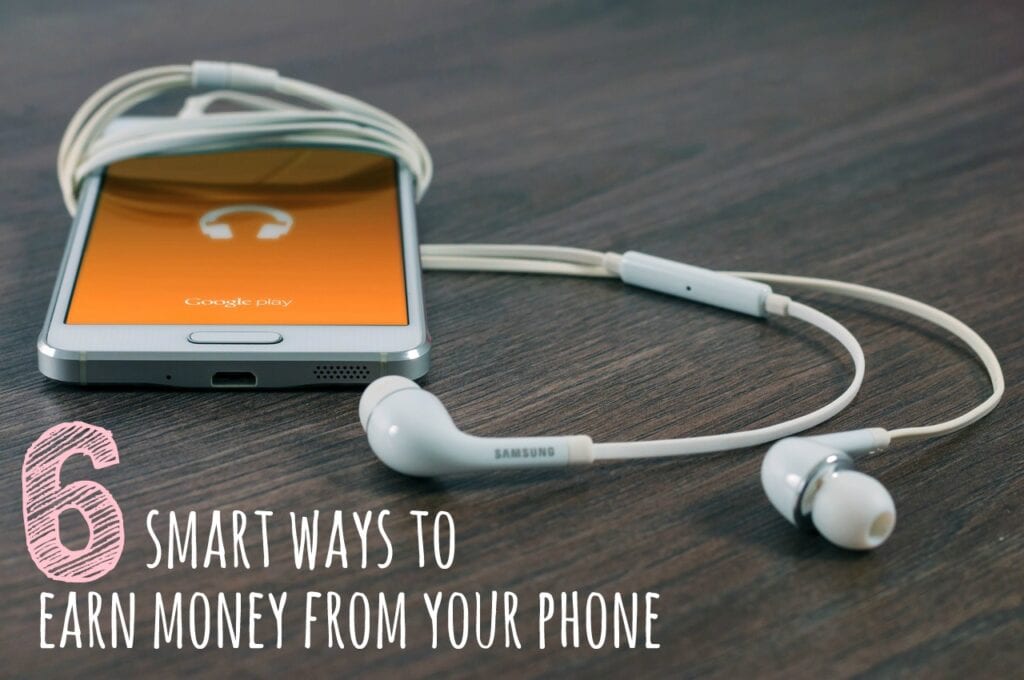 Given the fact that there are so many unique ways to earn extra money online, that also means you can earn money conveniently from your mobile device.
If you don't have much time to dedicate toward looking for online jobs online or building an online business, you can certainly take advantage of some of these ideas listed below to earn money from your phone whether it's during your lunch break, daily commute, or even while you're watching T.V.
Swagbucks
Swagbucks is a popular website and app that allows you to earn points that can be converted to gift cards at popular retailers like Amazon, Walmart, Target, and even restaurants, department stores and gas stations.
With Swagbucks, you can earn the most points by signing up for new offers, but you can also earn by searching or shopping online, playing games, watching videos and taking surveys.
If you plan to use Swagbucks on your phone, you can earn points by shopping online or watching videos and taking surveys daily. About 2,500 Swagbucks (points) can be redeemed for a $25 gift card so you won't get rich using Swagbucks, but you can definitely earn some extra money.
Related: How to Easily Earn More Swagbucks
Survey Sites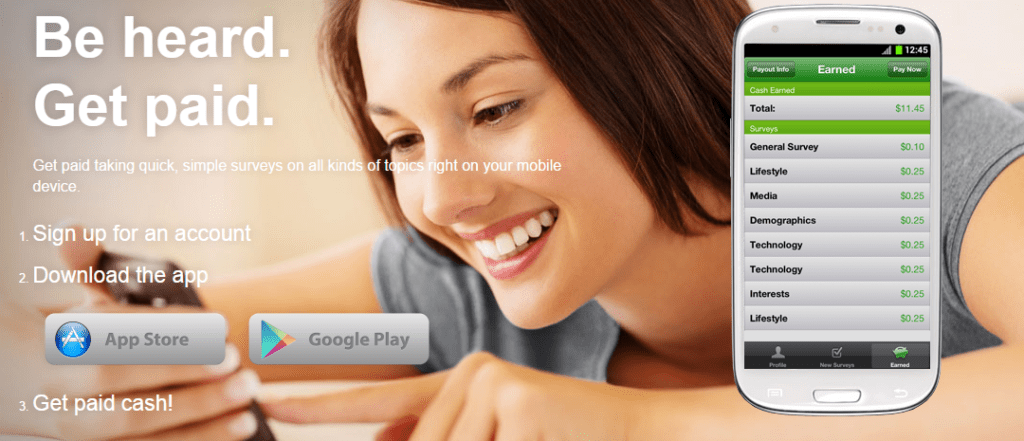 Speaking of taking surveys for money, you can take surveys right from your phone as well when you sign up for sites like Opinion Outpost, Survey Spot (which is run by the same market research company as Opinion Outpost), and Surveys on the Go which is a site that's dedicated to providing paid mobile surveys.
There are tons of legitimate survey sites out there, but they may not have a mobile friendly website which would make it difficult to take surveys from your phone. Normally with survey sites, you'll sign up and fill out a profile. Then, you'll receive survey offers sometimes based on your demographics, interests, and experience.
Here are some more legit surveys sites you can check out:
It's not a predictable or stead way to earn, but yet and still you can make extra money during your spare time and you don't even have to be at home or at work.
Related: 15+ Companies that Will Pay You for Your Opinion
Viggle
Viggle is a loyalty program that pays you to watch television at home. All you need to do is download the app on your Android or iPhone and 'check in' with Viggle whenever you are watching a show on T.V.
Viggle will 'listen' to your T.V. so you can earn points for watching certain shows. Points can be redeemed for more than 800 different gift cards. To maximize your earnings, you can check out shows that Viggle offers 2x or 3x points for.
If you normally watch T.V. and don't mind checking out new shoes, this can be a relaxing and easy way to earn more.
Ibotta

Ibotta is a popular app that helps you earn cash back from buying certain grocery items. In my opinion, everyone should be using Ibotta since everyone needs to purchase food for their home. Knowing that you are earning cash back on some of the items in your cart can even make grocery shopping a more enjoyable experience.
With Ibotta, first you need to download the app and browse rebates you could receive on products in your area. You'll also need to unlock the savings/rebate. To do this, you'll need to watch a brief video, fill out a three question survey, or read some brief information about the item.
Then, you'll make the purchase in-store, scan the product bar code with your phone and upload a picture of your receipt to the app. It sounds like quite the process but it's really easy once you get the hang of it. If you're in the store and want to find a rebate on certain products, you can open the app and scan the barcode on an item or search for the product to see if there's a cash back offer.
The best thing about Ibotta is that they pay cash and deposit your earnings into your PayPal or Venmo account within 48 hours of your verified purchase. You can also opt to receive a gift card with your earnings as well.
Related: 10 Ways to Earn Gift Cards Online
Fronto
Fronto is an app only available to Android users which allows you to view ads and news in exchange for cash. You earn points for interacting with ad and your earnings can vary between $0.01 to $2 per transaction. Once you reach a threshold of $10 in earnings, you can redeem it for a cash deposit to your PayPal account or an Amazon gift card.
Poshmark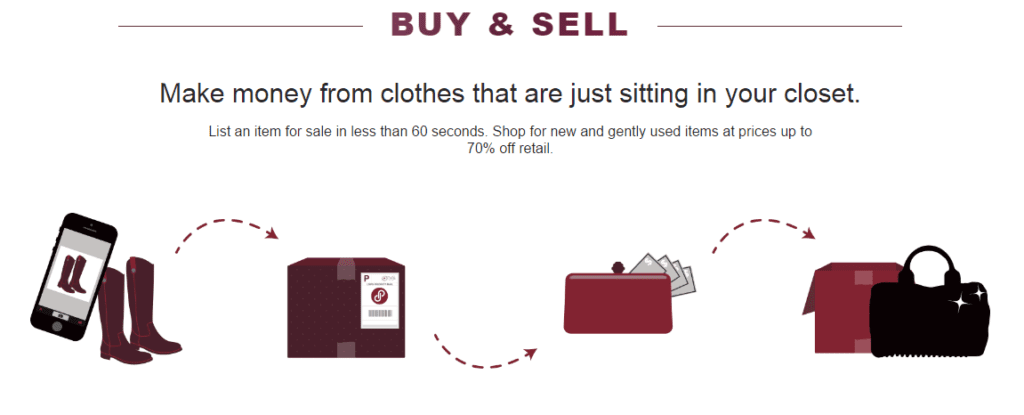 Poshmark is a great alternative to sites like Amazon and eBay if you're looking to sell old clothes. This app is easy to use and connects people who need to sell their clothes with people who want to buy them.
Competition is also lower than with larger sites like Amazon. Poshmark is best for sellers who have gently-used women's clothing, shoes and handbags to sell. All you need to do is download the app, sign up, take photos of your items and provide a brief description and asking price. When someone places an order for your item, you'll need to ship it out to them.
This app is also like a social network since you can connect with other buyers and sellers by following their digital closets and commenting on or liking the items they have listed for sale.
Related: Where to Sell Old Electronics
Get Into the Habit of Using These Apps
Earning extra money from your phone is pretty easy and won't take up too much of your time. The key is to choose one or two apps you want to use and get into the habit of using them as often as possible if not daily.
You probably won't earn a killing on these apps but if you use them almost as much as you use your phone throughout the day you'll earn little-by-little which will add up at the end of the month.