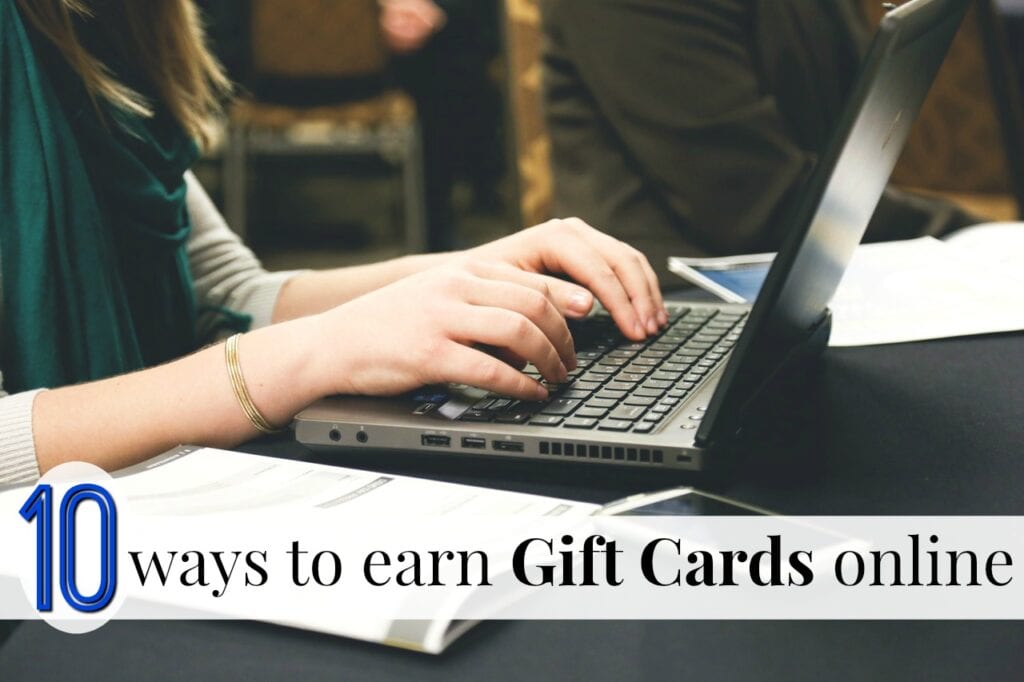 Using reward sites was one of the very first ways I earned money online. Even now there are a few sites I use on a regular basis because, why not?
Many of these sites will reward you for things you're already doing like searching the internet, shopping and watching TV.
Whether you're wanting to earn gift cards pronto or are planning on saving them for next Christmas, here are ten ways to earn gift cards online.
Places to Earn Gift Cards Online
InstaGC – InstaGC is a site that allows you to complete tasks for points. You can also watch videos, search the web and refer friends to earn additional points. Your points can be cashed out for gift cards. 500 points would equal a $5 Amazon gift card. (Although they have many different choices.)
Swagbucks – Swagbucks is one of my favorite sites and is where I earn the bulk of my Amazon gift cards. With Swagbucks you can earn points for searching the web, completing surveys, playing games and more. Points can be cashed in for gift cards.
TopCashBack – TopCashBack is my favorite cash back site because they have the best offers. To use TopCashBack you just visit the site and click the merchant you're going to be shopping at. When you make a purchase your account will be credited. You can cash out your earnings through PayPal or opt for an Amazon.com gift card.
Ibotta – Ibotta is a savings app that allows users to earn money through rebates. You'll need to create an account, download the app and then complete simple tasks to unlock rebates. You then verify your purchase and the money will hit your account within 48 hours.
If you go through this link and complete your first rebate within two weeks you'll receive $10. Money can be cashed out or traded in for gift cards.
iRazoo – iRazoo is another site in which you take surveys, complete offers and watch videos for points. Points can then be redeemed for gift cards. Use the code NHWJUT when you sign up to start out with 500 points in your account!
Survey Sites – There are a number of survey sites that you can use to earn cash or gift cards. Click on the link to see some of the best.
Earn Rewards at MyPoints.
– This site was one of the very first I tried several years ago. And they're still around! With My Points you can do things like shop, print coupons and answer market research questions for points. Points can be redeemed for gift cards.
Perk TV – With Perk.TV you can watch movie trailers, app trailers and popular videos for points. Those points can then be redeemed for gift cards and other prizes.
Viggle – Viggle is an app that tracks the music you listen to and TV shows you watch. Whenever you're getting ready to watch TV you tap the Viggle app and it will identify your show via the audio from the program. You'll then be rewarded. Reward points can be cashed out for gift cards.
Gift Hulk – This is another site that is similar to Swagbucks. You can earn points for searching the web, shopping, taking surveys, etc. Points can be cashed out for a variety of gift cards.
Tips for Earning the Most Gift Cards
It really is possible to earn a few hundred dollars in gift cards each year from these sites. Before I had this blog using the type of sites listed above is what I did for extra cash.
Spend five minutes a day on these sites and remember to do your everyday tasks like searching the web and shopping through them. By doing those few things you will see success over time.
What's your favorite site for earning gift cards?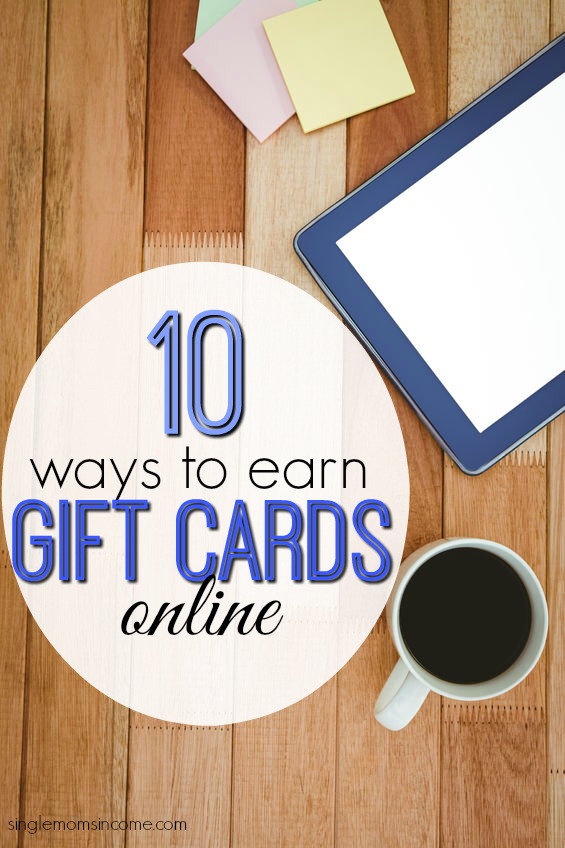 Photo Credit: wavebreakmediamicro