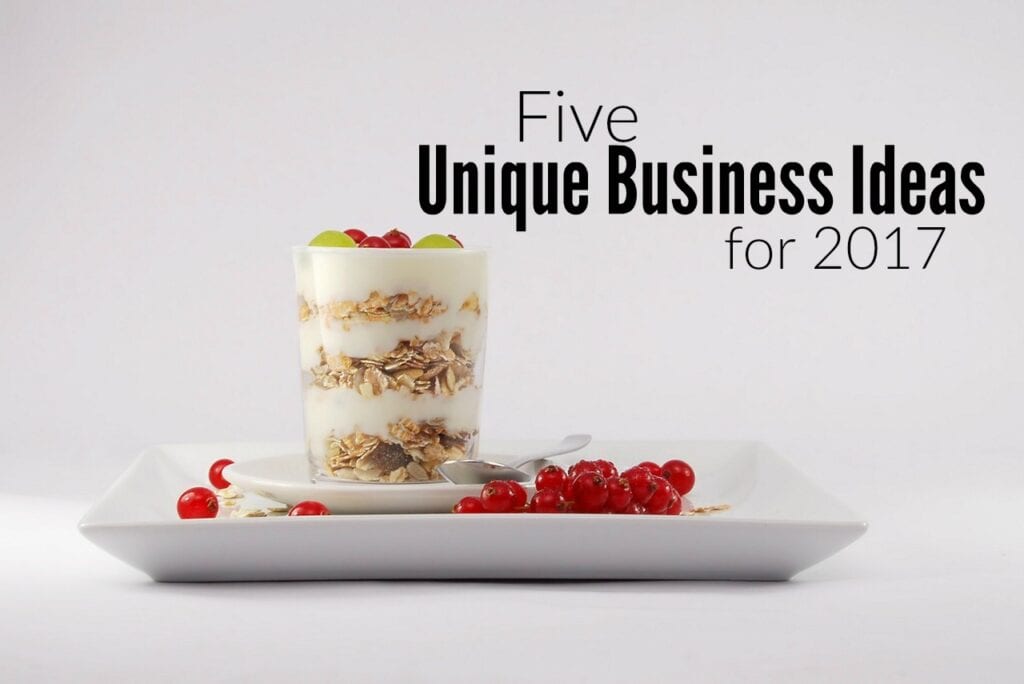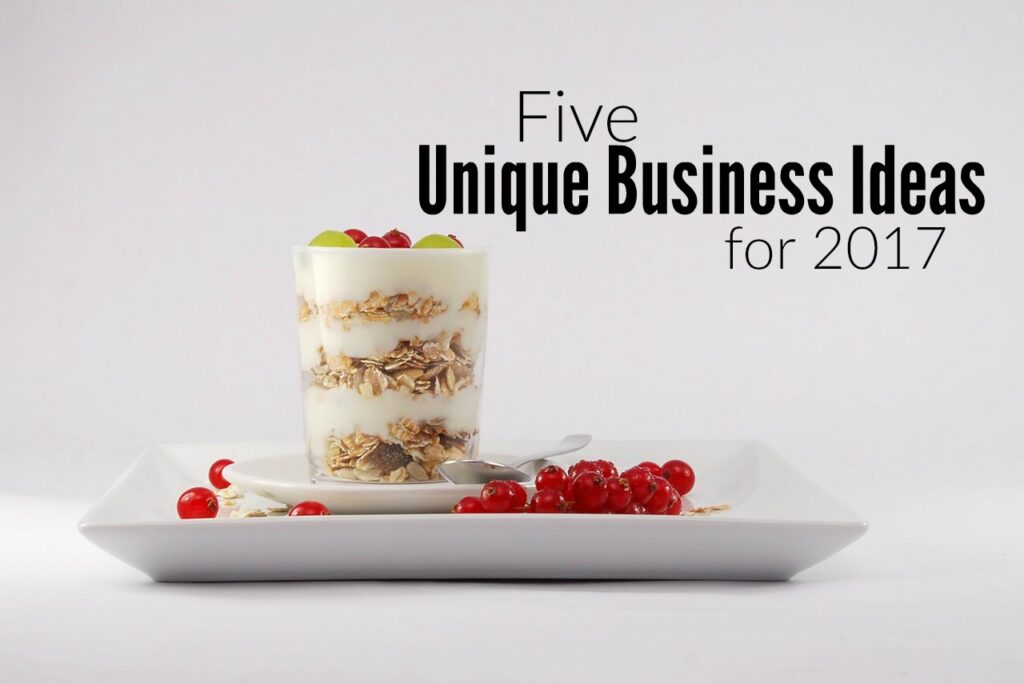 Have you ever dreamed of owning your own business or do you just want to earn some extra money on the side by working on your own terms?
Finding the courage to start pursuing my passions and working for myself was instrumental in terms of me being able to work my way out of a poverty level income and improve my finances.
However, not all small businesses turn out to become successful or as an entrepreneur, you may decide to pivot or transition your line of business to something else.
This is why I'm a huge fan of low-investment business ventures. That way, you don't have much to lose. I started my freelance writing business for less than $200 and I continued to invest in it over time.
If you're looking to start a business without putting thousands of dollars into it upfront, consider some of these unique small business ideas for 2017.
1. Nutrition Coach
Exercising is only part of the formula needed to achieve a healthy lifestyle. I know this personally because I've tried to get healthier and lose weight in the past but I struggled with my diet and it was always my downfall.
The good news is that so many people are interested in food safety and healthy eating these days so you could provide a very valuable service to clients. While a certification may help, you don't have to be a trained dietitian in order to start a nutritional coaching business.
Start promoting yourself by creating a Facebook or Instagram page to share inspirational quotes and healthy eating tips. You can gather a ton of credible healthy eating information online but what would set your service apart and motivate clients to pay for it is the coaching aspect.
Helping your clients set goals and holding them accountable will really make a difference.
2. Open an Online Consignment Store
Do you shop at online consignment stores like ThredUp and Twice? You can create your own business that's similar by simply setting up a website and installing e-commerce software.
Ever feel like you have way too many items laying around the house especially clothes? I always thought the person who came up with the idea of launching a store like Goodwill was a genius because one man's trash will always be another man's treasure.
You can literally start collecting old items around your home and picking up things on the side of the road that is in decent condition to build up your inventory. It's best to stick to a specific theme like if you want to sell gently used clothing, shoes, custom art, or vintage things.
Once you have enough items to sell, list them on your website and promote them online. Facebook ads is a great way to promote your business to a specific audience and it's cheap.
After you build up some revenue, you can start offering to pay people a small commission for sending you their gently used items so you can sell them. This will really attract shoppers and those with items to sell that they are dying to get rid of.
3. Teach Online
Do you have a unique skill, the level of expertise, or even speak another language? You can cash in on your skills by teaching online. Given the consistently rising cost of higher education these days, people are more willing to purchase an online course to take in the comfort of their homes if they know exactly what they want to learn about.
You can create courses on Udemy or Teachable to sell or you can even start tutoring student online. To get started you'll need the right gear like a computer, a good internet connection, and perhaps a camera and mic but you can find affordable starter equipment on Amazon.
4. Create an Online Subscription Box
Sometimes I wonder why people get too excited about subscription boxes. I used to think they were a waste of money until I found one that really appealed to me.
Now that I think about it, the whole concept is pretty clever: you find a bunch of products that would really appeal to a specific target market and add value to their lives or make their days run smoother.
If I found a subscription box service that provided me with toiletries and household items I normally run out and buy each month anyway, I must just pay for it for the convenience of having those items delivered straight to my door instead.
If you determine which group of people you want to target and create a box that connects them with valuable products they want and needs, it will become almost irresistible to them.
Plus, you can partner with other brands and companies to receive discounts and commissions for selling their products.
To get started you need to do a ton of research and test out prototype boxes. On the bright side, if you find sponsoring brands and build up an audience to anticipate the release of your product, you won't have to spend too much money upfront since customers will be paying you right off the bat anyway.
5. Fix Smartphone Screens
Everyone has a smartphone these days, and you could make a decent amount of money if you learn how to repair them and provide a service that saves people money.
Instead of having to buy a new phone when their screen cracks, people can come to you instead and pay you to fix their screens. There are many tutorials online that will show you how to fix a cracked screen and you can even expand your services to fix other technical issues or fix screens on other devices.
This smartphone repair tool kit on Amazon is a must and only costs $15 to get started. You can also put ads up on Craigslist or in your local area to find customers who would be interested in your service.
Here are some more tips for starting a cell phone repair business.
Looking For More Small Business Ideas?
These are just a few creative ideas you can use to launch a thriving business in 2017. If you're looking for additional business ideas, you can check out some of these posts:
What is your favorite unique business idea? Are you a fan of low startup cost ventures or would you rather invest more upfront so you don't have to do it later?