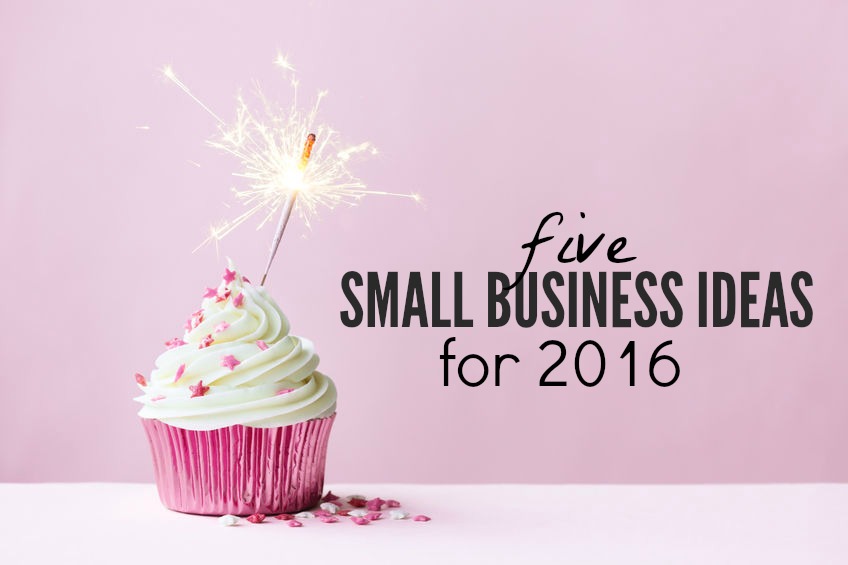 The start of a new year seems like a perfect time for people to act on fulfilling their passion of becoming a business owner. Deciding exactly what to go into business for is the most important step. It's crucial to decide on a business idea that you are passionate about and interested in for the long run and can also make you money.
While businesses evolve every few years, there are always new and innovative opportunities becoming established. Here are 5 profitable business ideas for 2016 that don't require much money to get off the ground.
1. Courier Service
As more and more people are starting to outsource, courier service businesses are becoming extremely popular. Individuals and business owners call a courier service to pick up and deliver packages, documents, transport pets, and run other errands as needed.
Why would someone want to pay someone else to mail their packages, pick up their groceries and run errands for them when they can just do it themselves? They simply don't have the time. When you're running a business, raising a family, or just dealing with a jam packed schedule, sometimes it makes more sense to outsource simple tasks that allow you to save time and probably even money.
If you have a dependable car and a cell phone, you can easily start a courier service and offer competitive rates that would prompt clients to choose you over other delivery services and well-known companies like UPS or FedEx.
You can even take this business idea to the next level by hiring an employee to run the errands for you or having an app created that lets clients request your services via their smart phone.
2. SEO Consultant
Everyone who runs a business and has a presence online wants to learn about search engine optimization (SEO) and how to get their brand recognized online and their website to the top of Google's search results. If you know or can learn how to optimize websites for Google search, leverage organic search and master AdWords campaigns, you'll have some extremely marketable and sought after skills.
As someone who works in the website industry and implements SEO strategies and tactics for businesses regularly, the only downside of working in this field is the fact that clients often want to see results quickly and become anxious if they don't. SEO doesn't always work that way though.
If you don't want to actually do the SEO services for clients, you can offer consulting services instead and make just as much money by preparing website audits and sharing your expertise so clients can implement the strategies you introduce to them to on their own.
Like I said, people are always looking for guidance and improvement in terms of SEO, so it won't be hard to find clients if you start an SEO consulting business. In order to maintain your clients, you'll need to offer honest expectations and proven strategies that will generate results.
3. Homemade Cupcake Decorator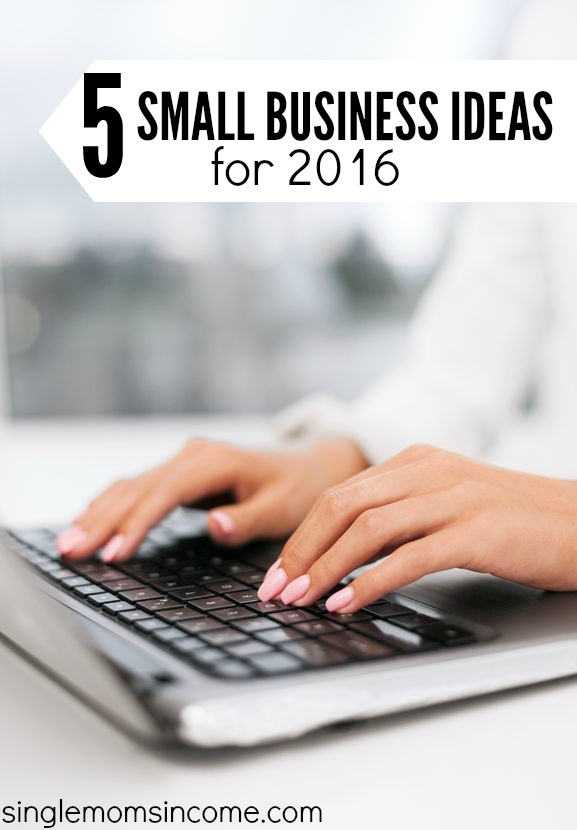 Weddings, parties and events, will always be occurring all year-round. If you enjoy baking from home, you can cash in on your skills by catering events with delicious, well-decorated cupcakes. Cupcakes are very cheap to make allowing you to earn a profit quickly.
If you need to brush up on your decorating skills, you can always take a cake decorating class in your area to improve the way you present your treats.
To build your client list, create a website, drop business cards off at local businesses, and promote your services to friends and family and on social media. This could become a nice side weekend business that you can run in your spare time.
4. Website Design and Hosting
The website industry is booming as more as more businesses try to establish an online presence. Why not create a business that serves new business owners? If you know very little about web design and hosting, you can still run a successful web design company. You'll just need to outsource a majority of the work.
You can work with a freelance web designer or programmer to come up with basic design templates for clients. You can try to handle the marketing copy and content for the websites on your own at first. Then, you can become a reseller for web hosting and cloud hosting so your clients can purchase hosting services through your company.
Cloud hosting is a very necessary service that allows businesses to store their data in the cloud and access it from anywhere. Several cloud hosting businesses offer reseller programs that you can sell under your own branding and receive a monthly commission on.
5. Non-profit Organization
Do you have a cause that you are very passionate about? Starting a non-profit may seem like a lot of work and a possibly low paying opportunity, but it can be an inspiring way to give back to the community, help others, and add meaning and purpose to your career.
If you have a cause you care about or see a need in your community, you can conduct a business plan for your organization and seek out government grants and funding. You will need to file for a 501(c)(3) or tax-exempt status and there may also be state-specific guidelines that you need to meet.
Running a successful business starts with a great business idea or plan. It's important not to rush this first step and consider every detail before moving forward.
Have you ever started a business? What are some ideas you've had?