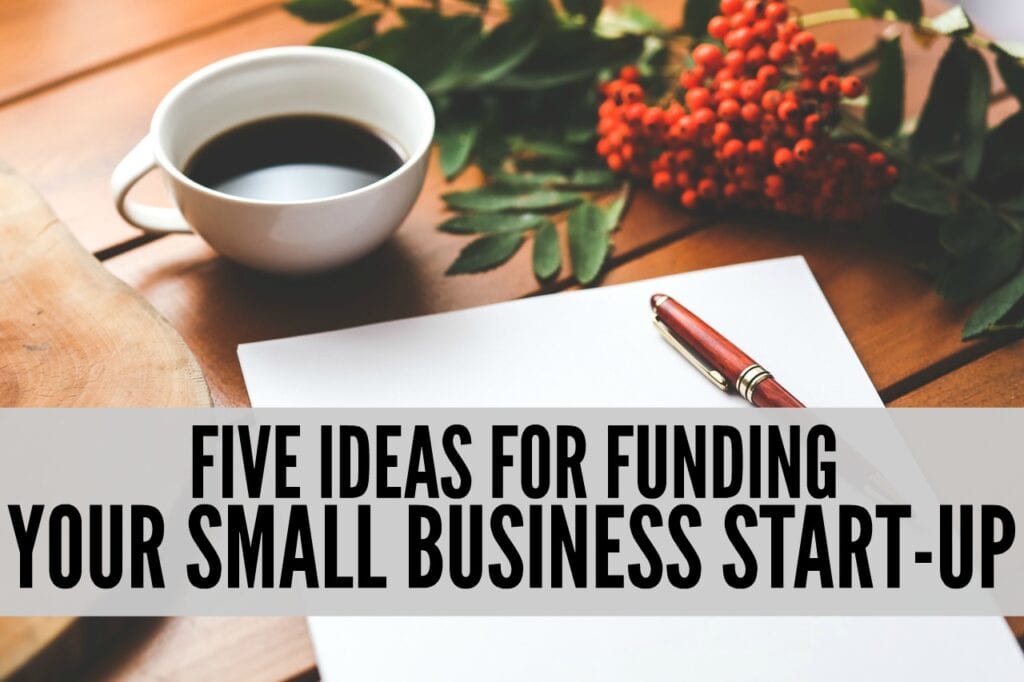 Have you ever thought about starting your own business and working for yourself? Maybe you have some amazing ideas of ways to earn extra money and you'd like to become your own boss.
Lack of funding can pump the breaks on great new business plan. Lack of time, money, and dedication are the main reasons why most businesses never get off the ground no matter how profitable the concept sounds.
If you want to become an entrepreneur and establish a profitable small business that allows you to enjoy a flexible schedule and do work that's fulfilling, you'll need to figure out how you will cover start-up costs.
First, Figure Out How You Can Lower Expenses
To say that it's expensive to start a business is definitely subjective. How much you need to get your business running properly depends heavily on the industry and nature of the business. Start-up costs like products and materials you'll need, training and certifications, obtaining a professional website, and legal expenses can all add up.
This is why it's important to consider ways to cut some of these expenses so you won't have to worry about coming up with so much money. If you plan on running an online business, can work from home, and won't have any formal employees, you can save money on renting an office and just create office space in your home.
You can also borrow or lease any equipment that you may need to start out and go paperless for the most part to avoid printing and using a fax machine.
If you need specialized assistance, you can always reach out to someone on Fiverr as a low cost solution. Also, shop for business necessities on clearance and ask for a discount. People are not obligated to give you a discount but they may if you just ask.
Apply for a Small Loan or Secure a Grant
The Small Business Administration (SBA) offers various different types of loans but very few grants for businesses and the requirements can be very specific. The SBA doesn't offer grants to people just for simply starting a business, but they are funds geared more toward supporting a business or cause in industries like agriculture, child care, medical and healthcare, technology, manufacturing, government contracting, social needs and other related industries.
Depending on the nature of your business and what you plan to do with it, you may qualify for a grant. The main idea is just to start looking. You can learn more about SBA grants here and search for various different grants at Grants.gov.
Find an Investor or Sponsor
Reach out to family, friends, neighbors and mentors to see if anyone would be interested investing in your business. You can also reach out to companies that you might want to partner with in the future. Just be sure to show everyone a detailed business plan outlining your plan for your business and actual strategies and processes that you will implement.
When it comes to obtaining a sponsor, lots of corporate companies and organizations can be willing to sponsor your business along with any special events or projects you might be planning. To find a sponsor, reach out to companies that you'd truly be interested in working with, not just for the money. Send in a detailed proposal and clear business plan to several different prospects. For more information about how to secure sponsorship for your business, this article on Inc.com shares some great tips.
Start a Crowdfunding Campaign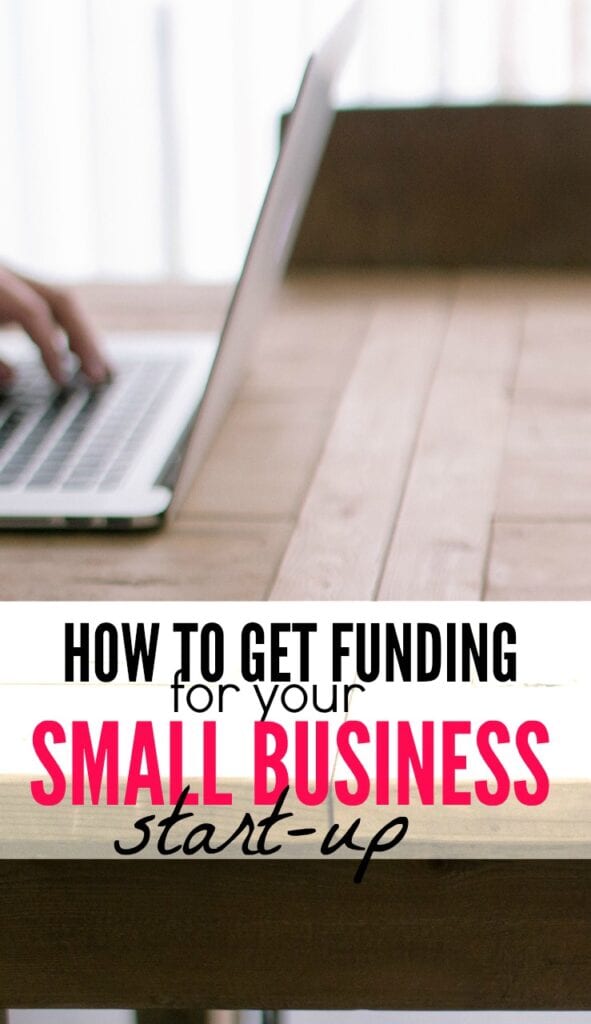 Sites like Kickstarter and GoFundMe allow you to publicly promote your reason for needing funding so others can make donations and pledges online, pre-order a product or service, or give what they can to help you get started and receive a token item in return like a t-shirt with your business' logo on it.
Fund it Yourself
As long as you keep the start-up costs for your business low and reasonable, you can try to set aside money to fund the operation yourself. It may take some time, but applying for a grant, loan, or sponsor can take a lot of time as well as you wait to hear a response.
Why not set a budget and dedicate some of your income to saving up for your future goal? Since cutting expenses was the first step, list out all the expenses you know you probably won't be able to get around. When you write out a basic list, you may realize that a rough estimate of your expenses is lower than you thought and you can always pay for items and services that will enhance your business later on.
Once you add up how much you will need to get started, decide when a feasible time would be to launch your business so you can break up your savings goal and set additional money aside in an emergency fund.
When you fund your own business initially, you won't have to worry about paying anyone back or proving to anyone else that your plan is worthy enough for financial funding.
Have you ever thought about a unique opportunity that you could create for yourself that needed funding whether it involved starting an actual business or not? Do you have any additional ideas of ways to get funding for a brand new business?