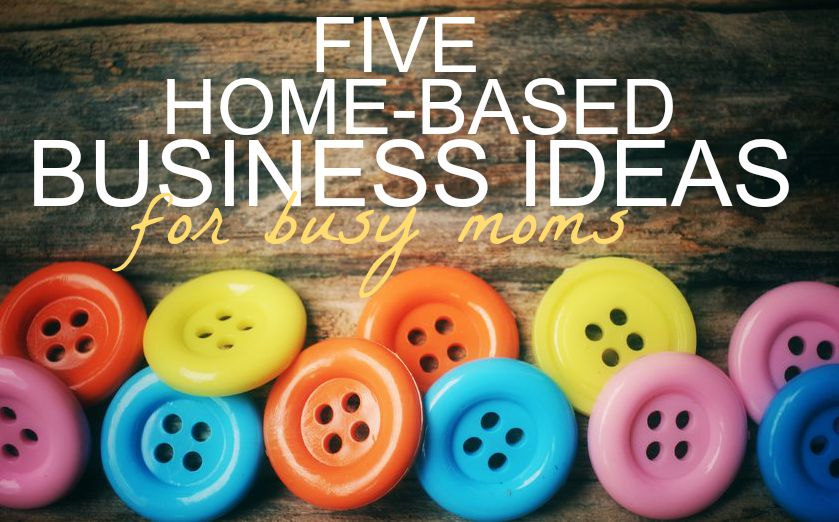 Moms have a heavy workload between parenting, taking care of their children and managing a household. Super moms who seem like they do it all are always in search of better ways to manage time effectively and achieve a stable work-life balance. This is why work-from-home opportunities are so popular among this demographic.
Leaving your job and starting your own work-from-home business can sound intimidating and a bit time consuming. Running a business is hard work but not all businesses have to be extremely time consuming to run.
Here are 5 home-based and flexible businesses that busy moms can start easily and quickly.
Freelancing
Freelancing is one of the easiest virtual businesses to get off the ground because you can use your hobbies and talents to earn an income and there are almost no start-up costs. If you want to set up an affordable website or get business cards you can, but you don't absolutely need these things to land your first client.
Whether your area of specialty is writing, virtual assistant work, grant writing or graphic design, you can create your own hours and work as little or often as you'd like.
The steps to launch your freelance business are simple. First you'll need to define what your niche will be and what type of clients you will pursue. Then you'll need to prepare a pitch with work samples that will showcase the value you can offer. Send your pitch to several prospects and keep following up.
It helps to have some sort of web presence if you intend to work solely online so people can see that you are legitimate. Having a website will only increase your ability to grow your business but you can also create an online portfolio or update your LinkedIn profile and connect with prospects.
Travel Agent
Love to travel? If you've become an expert on staying organized when planning the perfect trip, you might enjoy launching a work-from-home travel agent business. You can work with a well-known agency or branch off on your own and build up you own client base.
Start with helping family and friends plan their trip. Then, connect with local businesses and retail shops to see if you can advertise your services or create a partnership. If you have a local travel store in your area that sells luggage and other gear for travelers, you might want to see you could ask them to give you a referral to their customers and you can do the same when you work with travelers who might still need supplies.
You can also host free online webinars and tutorials to reel in more clients. People love freebies.
Online Ecommerce
Running an online ecommerce store is a semi-hands off business that is great for busy moms. Whether you're working with a direct sales company or purchasing your own products wholesale under your own brand, setting up a website to operate on its own without your direct involvement all the time will do wonders for your work-life balance.
Once you find a product that you'd like to sell, create your website and brand your business with a logo from a freelancer on Fiverr. You can embed a store function easily with help from PayPal or Ecwid.com.
Launching an online store does require some start-up costs including purchasing inventory, setting up your website, advertising, and you will most likely need to hire a team member to maintain all the updates and technical aspects of the website if you can't do that on your own. On the bright side, most tasks can be outsourced allowing you to spend more time with your family and enjoy a flexible career.
Sewing Business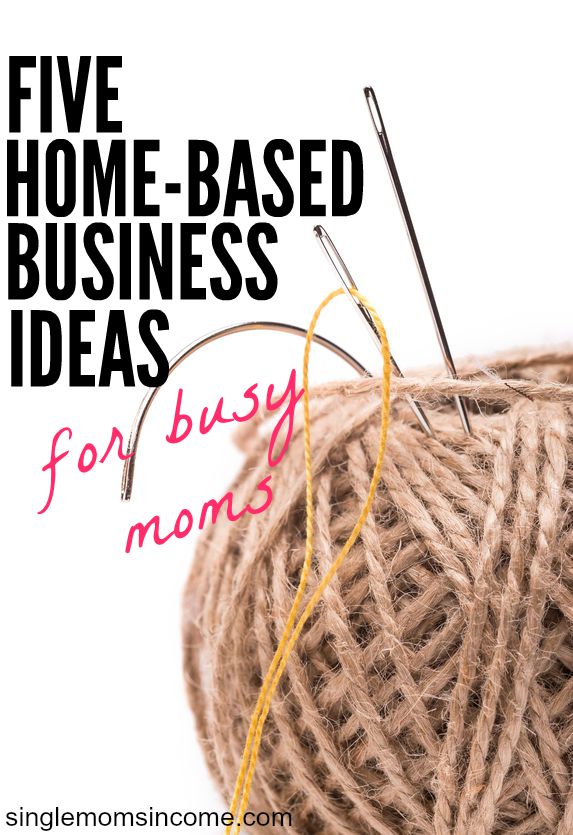 Sewing can take you far these days if it's a hobby that you're really good at. From custom curtain making and embroidery to alterations and restoring vintage garments, you can market your business to many people in your area while working from the comfort of your own home.
You might want to specialize in a certain niche like weddings and create custom bridal veils or you can target friends and families of infants by creating quilts and other gifts for babies.
To make your business stand out among any other competitors, emphasize the fact that your creations are handmade and custom. This will almost always resonate positively with customers since most people usually favor smaller, more intimate businesses that personalize the customer experience over large commercialized businesses.
You can also stand out by having fast turnaround times, free local pickup and delivery and customer referral incentives and themed discounts.
Consultant
If you can educate yourself about important factors involved to run a successful business, your bound to find someone who's willing to let you teach them what you've learned through a consulting business. Whether it's creating and maintaining a website, managing social media or helping a businesses improve their operations, you can work as a virtual consultant and make pretty good money as well.
According to Payscale, business consultants can make anywhere from $41,000 to $108,000 depending on experience and which type of clients they serve. When you draft up a business plan or pitch, be sure to clearly showcase the value you can offer seeing as this is the key to establishing your client base.
It's important to focus on helping your clients achieve successful results if you want your business to thrive.
Start by reaching out to local businesses to build your portfolio and expand your network, the market yourself to other businesses with an online presence.
The absolute best part about these home-based business ideas is that you can control your schedule and workload. If you want to work 30 hours per week instead of 40 so you can spend more time with your kids or take care of other tasks, you can do that.
If you want to work four days per week instead of five, that can be arranged. If you want to do the bulk of your work at night or in the early morning you can You. don't have to report to work at a certain time when you run any of these flexible businesses and other tasks will be easy to outsource.
Have you ever thought of starting a home-based business? What would you specialize in?