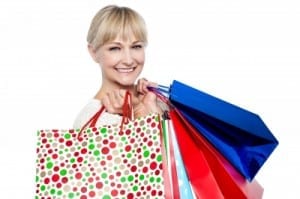 As parents we all want our kids to feel like they fit in, and face it – looks are an aspect of fitting in. I have always loved buying my girls cute clothes and dressing them to the T, but I hate spending money on clothes they will outgrow in a few short months
I used to have the tendency to go slightly overboard when buying clothes for my daughters. It's fun to browse the racks and find clothes that fit your kid's personality perfectly, but quite frankly I just don't have the money to do that anymore.
Now when I have the urge to buy them a new article of clothing I am more money conscious. I now keep my kids well dressed in a budget friendly way.
Be Smart – Stock Up
There is a lot of hype going on right now about stocking up on household items and groceries thanks to the airing of shows like Extreme Couponing. I don't think the stocking up needs to stop with these items though.
We are entering yard sale season!
If you have kids you know how fast they grow out of their clothes. They can outgrow 2-3 sizes of jeans in one year! That's a lot of clothes. Instead of buying new after each growth spurt, why not take advantage of yard sale season and stock up.
I just went to my first yard sale of the season. For $11.00 I got my girls 5 pair of jeans, 2 jean skirts, 3 pairs of shorts, 2 bathing suits, and 2 shirts. These were all very nice and were all name brands – most of the jeans were GAP and Levis.
Right now my girls are in 3T-4T.  I plan to stock up on size 4 and 5 clothes to take them through the rest of the year and to find winter clothes for them now.
Have a Swap
My sister in law and I swap clothes for our daughters. Her sister gives her a bunch of nice hand me downs that are way too big for my sister in laws daughter. She gives them to me and I give her the clothes that are too small for my girls. This way the clothes keep getting passed down the line. It is very convenient for both of us.
Sell Clothes that are Too Small
If you don't have anyone to swap with consider selling clothes that are too small for your kids. List them on E Bay or your local Facebook Yardsale/Auction page. Take the money you make on these and use it to hit up yard sales to find your kids new clothes.
Clearance/Out of Season
I was in K Mart yesterday and they had boy's slipper on clearance for $1.24. You can get amazing deals on clearance items and out of season items. If you can think a few seasons ahead you can get all the deals you need to clothe you and your kids for the next cycle of seasons
As long as you pick classic clothing pieces you won't have to worry about the items looking dated the following year.
What do you do to save money on kids clothes?