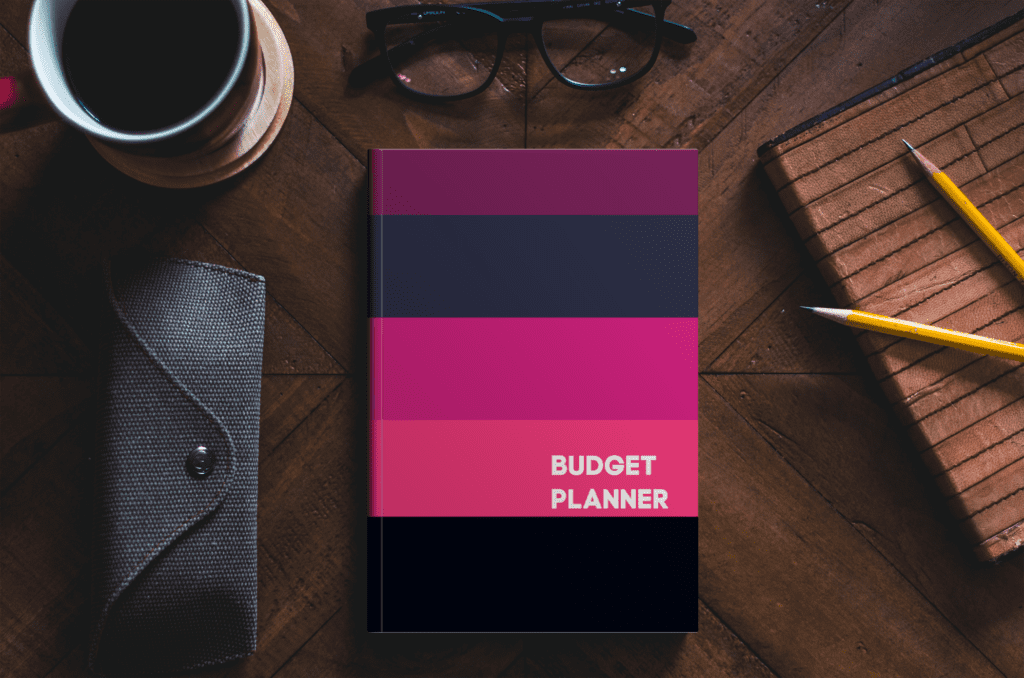 Over the years I've tried a ton of different ways to keep my money organized. I've used printables, planner pages, various apps, and even spreadsheets. Even though the apps made things easy I've always went back to pen and paper.
When I plan my budget and write down my expenses and goals I always, always do better. There's nothing like forcing yourself to really pay attention to how you're using your own money. (And when you're physically writing out the details there's no ignoring!)
However, I've had a hard time finding that perfect pen and paper system.
I like printables but they inevitably end up getting misplaced. And the pages I find in most planners aren't what I'm really looking for.
So….I created a paperback budget planner!
My Paperback Budget Planner
When I started working on this planner I wanted it to encompass all the things the average person needed but nothing they didn't.
I wanted this planner to be usable – not just a book that sits around collecting dust.
These are the pages that ended up making the cut:
Year at a glance
Bill tracker
Savings Tracker
Master debt tracker
Individual debt tracker
Monthly calendar
Monthly goal setting worksheet
Monthly budget (blank)
Monthly expense trackers
Monthly income tracker
Here's a look inside: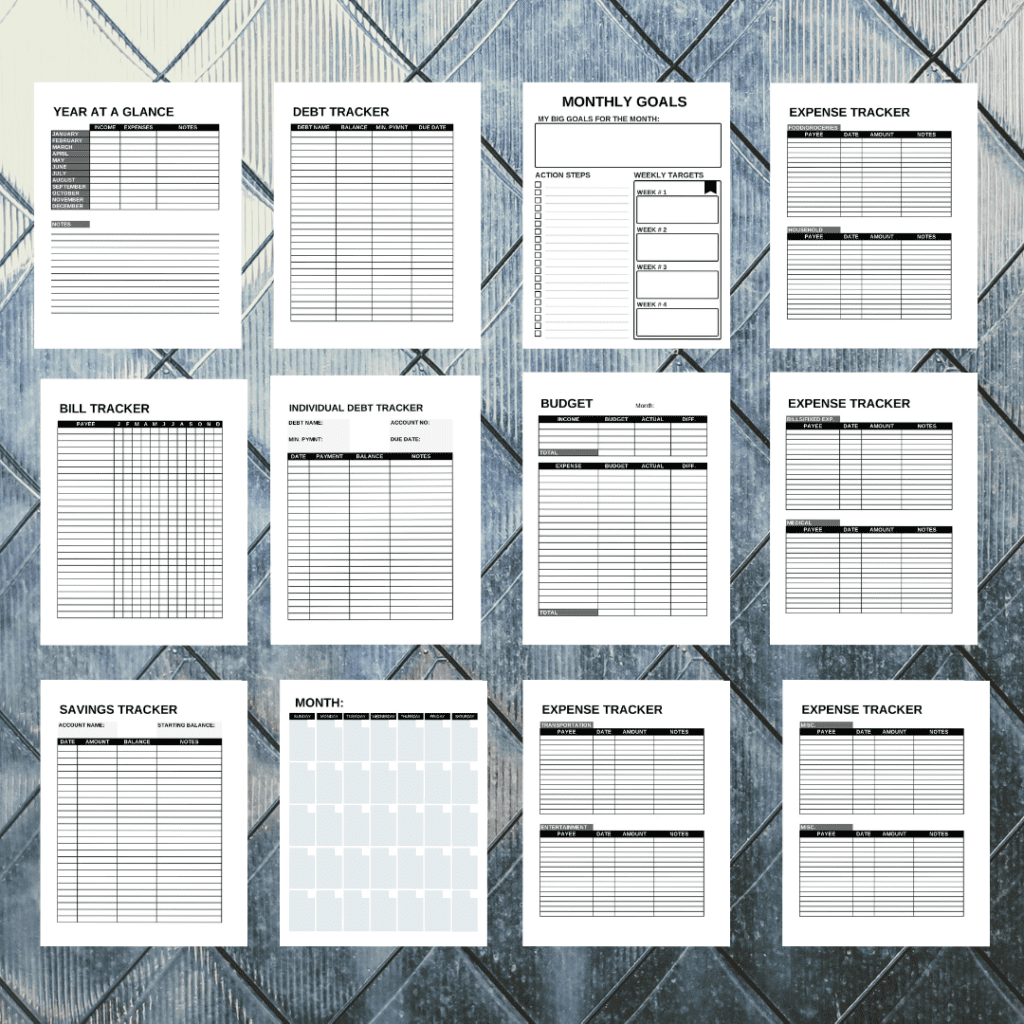 The planner is in an 8.5 x 11" inch size with a glossy cover so that it's wipeable. (I tested the matte cover but it ended up with finger print smudges all over it.)
This Budget Planner Can Help You Stay Very Organized
I've been testing out this planner for about a month and it has helped me keep my finances organized and I love that I will have 12 months' worth of data to look back on, all in one place.
I currently have two styles.
The stripe (my favorite.)
(These have the same interiors as noted above – just different cover styles.)
Right now the budget planner is listed for $7.99, exclusively on Amazon. It contains pages to keep you organized for 12 months.
If you are looking for a different way to track your finances I would love for you to check out the budget planner and see if you think it could be a good fit for you, too.
You can check out the striped budget planner here and the pink and gold one here.