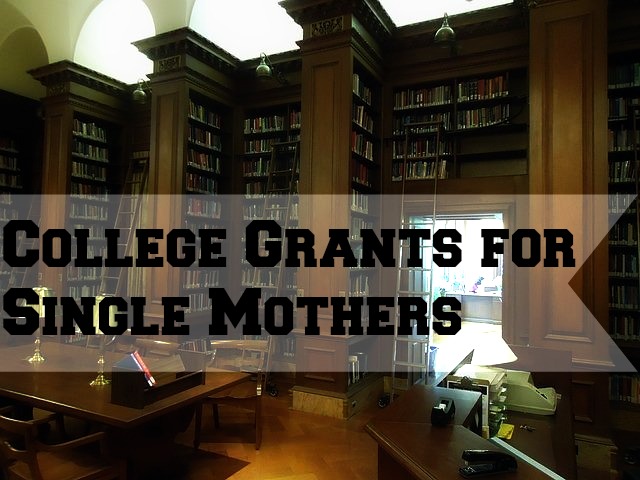 Believe it or not my all-time most popular post on this blog is Scholarships for Single Moms. And since that post was so well received I wanted to dig a little deeper to find college grants for single moms.
This was no easy feat. You see, I've seen articles all over the place claiming that there are grants specifically for single mothers. But this isn't exactly true.
Instead, most grants are awarded on a "financial need" basis. This does mean single moms have a really good shot of receiving these grants though. If you're the sole provider for your family and are considered low income you'll probably qualify for one or more of the following "needs" grants:
Federal Pell Grant
The Federal Pell Grant is the most well-known college grant and is received by many students.
This grant is awarded based on income, cost of attendance, and student status (part time or full time.) In the 2014-2015 school year the maximum award amount is $5,730.
How to apply: In order to receive the Federal Pell Grant you must fill out the FAFSA (Free Application for Federal Student Aid.) You can fill this form out at https://fafsa.ed.gov/ If you need help filling out the FAFSA contact the financial aid office at your college.
Federal Supplemental Education Opportunity Grants (FSEOG)
The Federal Supplemental Education Opportunity Grant is given out by participating post-secondary institutions. There are currently 3,800 institutions participating in this program.
Here's how it works: individual institutions apply to receive the FSEOG and are awarded grant money by the US Department of Education, depending on several different factors. The institutions are also required to fund 25 percent of the money.
How to apply: In order to receive this grant you must fill out a FAFSA and also be a recipient of the Federal Pell Grant. This grant is awarded to students who show "exceptional need." The award amount ranges from $100 – $4,000 per year. Contact the financial aid office of the college you are attending to see if they offer the FSEOG.
State Based Grants
According to the FAFSA website, 9.7 billion dollars' worth of aid was awarded by state organizations in the 2012-2013 academic year. So, it is definitely worth your time to check and see if you can get any financial aid for college from a state organization.
Here's a link to check financial aid opportunities by state.
Do note that one of the main requirements from these organizations is that you're residing in the state that you're college is in. Keep this in mind when choosing a school.
Tips for Applying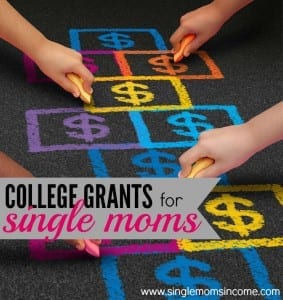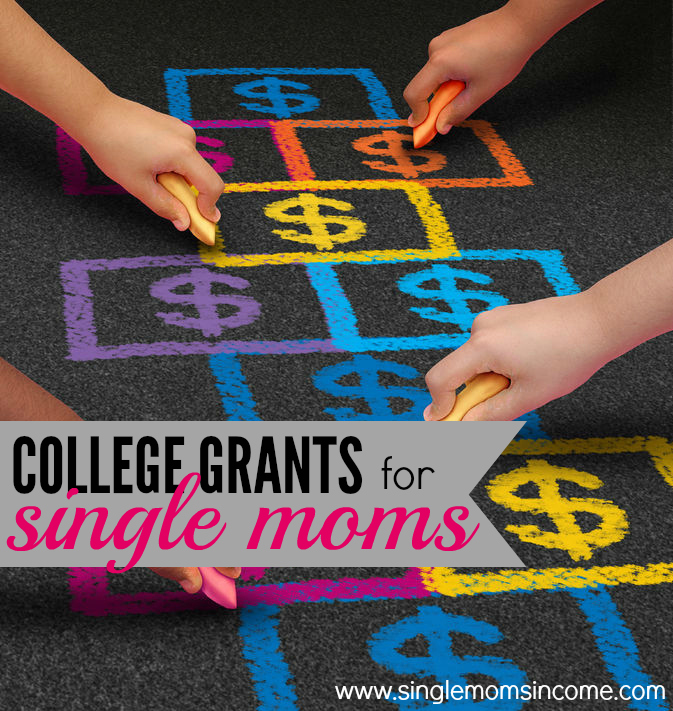 Make sure to file for grants as early as possible. Most grants are on a first come first serve basis so by waiting to file the FAFSA you might be missing out.
Also be sure to check with your college's financial aid office to see what you can apply for. Some institutions (and states) also award merits based grants. You may be surprised by how many options you have.
What If You Need Student Loans?
If you're going to go back to college I really, really think you should take the time to apply for as many scholarships and grants as humanly possible.
With that said, depending on the college you go to, you might need to take out student loans. Before you take out any student debt you need to know what you're getting yourself into. I highly recommend that you read The Definitive Guide to Student Loan Debt (free) before taking out loans.
This guide (courtesy of The College Investor) will walk you through everything you need to know about student debt. Don't take out every loan that's offered to you. Only take out the loans with the best terms and conditions!!! (Read: low interest rates and preferably, subsidized loans)
Final Thoughts
If you're struggling to make ends meet one of the best things you can do is go back to college and get a higher paying job. But college is expensive, really expensive. And if you're already living paycheck to paycheck it's pretty much impossible to stretch your budget any farther.
To avoid a ton of student debt you need to seek out as many grants and scholarships as possible. Putting in a little bit of effort to fund your schooling now will save you a ton of financial regret later.
Do you know of any other resources for single mothers going back to school?