Post updated 2/14/16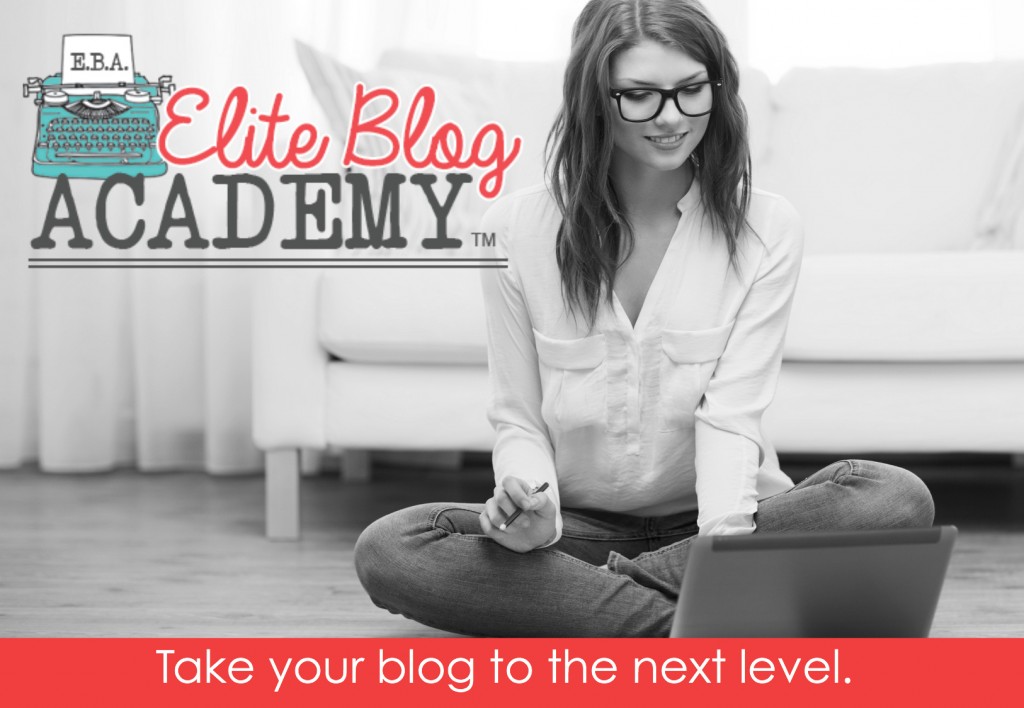 Starting a blog is easy. Growing blog traffic is hard. Earning money off of a blog is really hard.
That is unless, you learn from the best.
In October of 2014 I decided to take a chance and enroll in the first-ever Elite Blog Academy course. I wasn't sure what kind of results to expect but have since been blown away.
Two months after joining EBA I doubled my pageviews. Now a little more than a year after being in the course and continue applying the same principles, my traffic has grown almost ten-fold. See the results below!
Here are my traffic numbers from 2014.


And now results as of January 2016.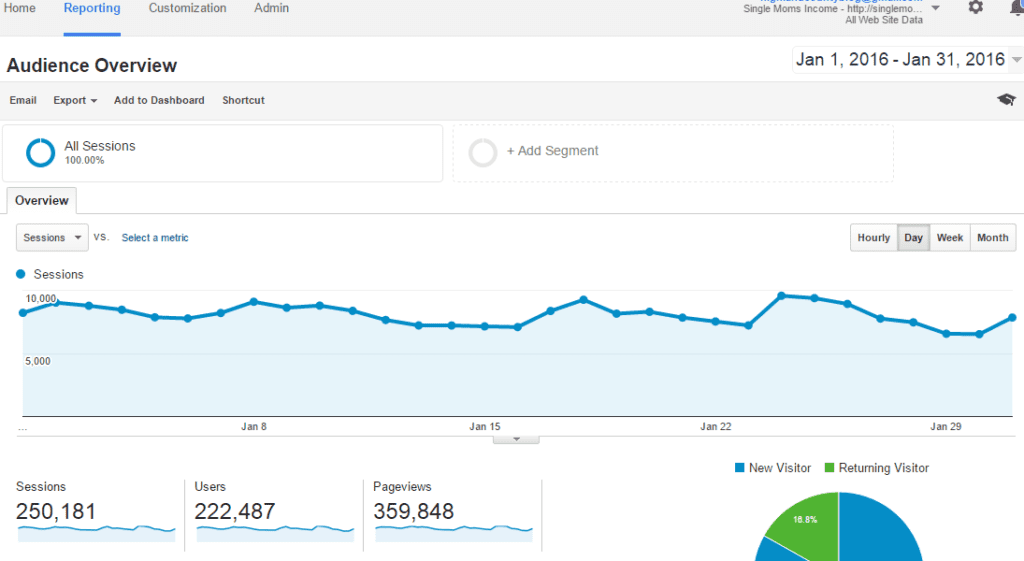 I went from 36,526 pageviews to 75,596 in less than two months And now a little over a year later my pageviews have surpassed 350,000.
Because the traffic to this blog has grown so much I've been able to slowly do less freelance work and rely on this blog for more income, which has been a huge blessing. (You can see my January 2016 income report here.)
I was also able to take this post from less than one thousand social shares to more than 35,000. And it's not just that post either. I've resurrected some of my old posts from getting zero views to thousands per day.
Why I Love Elite Blog Academy
I don't do many reviews on my blog because there aren't many products that I feel comfortable wholeheartedly endorsing. As a reader of my blog I consider you my FRIEND. And in no way, shape or form would I ever recommend a product to you that I didn't completely believe in.
But this course? The absolute best course I've ever taken. (Out of many, many courses!)
Ruth has gone above and beyond. When I signed up for this course I honestly thought I would just get access to the already created materials plus the Facebook Group. But it didn't stop there! Ruth gives super detailed handouts on all types of blog aspects plus holds live webinars where questions are answered! She is a strategic genius.
If you're just starting a blog or wanting to start a money making blog I would highly recommend you start here. (But do know that this course DOES NOT contain basic information. It's all strategy.) I can only think of where I'd be if I would've implemented this kind of stuff two years ago.
And seasoned bloggers who feel stuck, want to boost passive income rather than dealing with sponsored posts all the time, and who really want to know how to leverage social media – this is for you.
What You Get With Elite Blog Academy
Through a powerful combination of effective videos, practical and insightful handouts, purposeful assignments, and interactive live webinars, Elite Blog Academy will empower, enable, and inspire you to take the specific steps necessary to refine your message, grow your audience, monetize your platform, and transform your blog into a successful and profitable business.
Over the course of 12 lessons, you will learn how to: (I bolded my favorite parts of the course for you 🙂 )
Eliminate blog confusion by creating an organized framework that sets the stage for everything you do
Discover the secret to harnessing Pinterest, the most powerful free marketing tool in the world.
Understand what is not working in your current monetization model and instead develop concrete goals and a solid plan for achieving them.
Dramatically increase your site's passive income by mastering the four key strategies of optimizing ad network revenue.
Take advantage of the critical—but often ignored—connection between SEO and ad revenue.
Overcome your fear of private advertising and instead learn to approach brands with confidence.
Learn what it really takes to earn a six-figure income from your blog, then develop your own product along with a successful marketing plan to sell it.
Create a solid working business plan to take your blogging business to the next level.
While so much of the information currently available about Internet marketing is written only by those whose audience consists of other bloggers and marketers, Elite Blog Academy is different. It shares proven, field-tested strategies for building a successful, profitable blog, regardless of the niche and no matter the target audience.
It is possible to create a successful business from a blog, and Elite Blog Academy shares exactly how it's done, step-by-step.
Here is what the course includes:
12 Comprehensive Unit Videos
12 Detailed Unit Workbooks with Video Outlines
16 Powerful Handouts
30 Purposeful Assignments
4 Live Webinars
Accountability & Community within a Private Community Forum