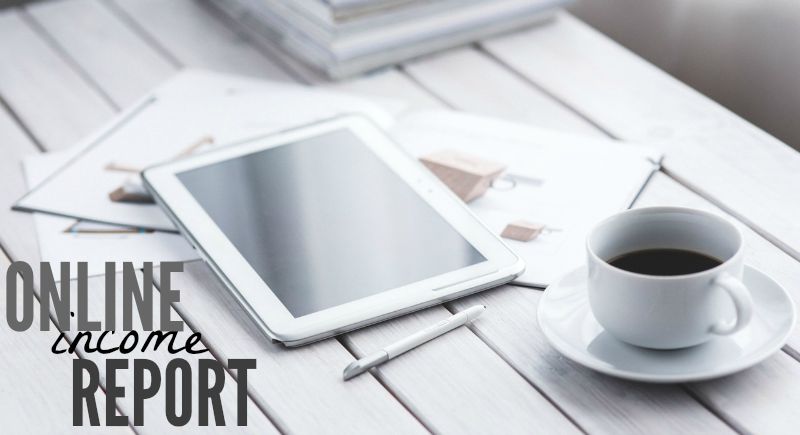 Happy February!
How are those New Year's Resolutions holding up for you? Since I didn't set many mine are going well. Let's hope that momentum can keep up for the whole year!
Here's a peek into how January went.
How This All Started
If you're new here I've posted income reports ever since I started this blog, over three years ago. I initially had goals of making a few hundred dollars per month and slowly growing that amount over time. Luckily, that's what I've been able to do.
I was working low paying jobs and since I live in a small town and don't have a college degree I knew the only way that I was ever going to earn a decent income was if I took things in my own hands. I started experimenting, had several failures and eventually fell into freelance writing.
I built an emergency fund and grew my freelance writing income big enough to replace my day job at the time. (Which was only around $1,800/month.) After that I quit my job and started working from home.
Since then I've also been able to generate income from this very blog which you'll see below.
January 2016 Income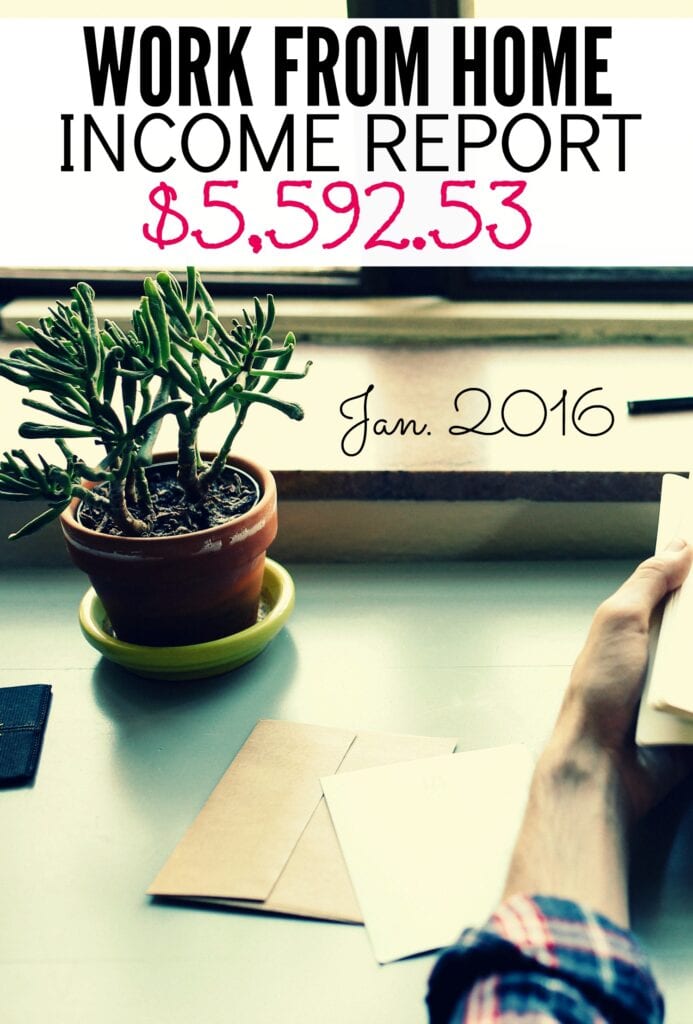 In January I switched over to Outright Bookkeeping by GoDaddy and I am LOVING it.
I was a bookkeeper for seven years and have plenty of experience with bookkeeping software. QuickBooks just seemed far too advanced for what I needed. After seeing many people use GoDaddy bookkeeping and rave about its simplicity and ease of use I decided to try it out.
It's pretty awesome. It's simple and it calculates my taxes for me. What more could a girl want?
Here's a screenshot of January income from the new bookkeeping software.

The income broke down like this:
Freelancing (Writing & Virtual Assistant) – $1,700
Blogging – $3,892.53
To break down blogging income even further it came from…..
My expenses were also much higher in January than they normally are. I joined a new group that cost me $100, I purchased the GoDaddy bookkeeping at around $140, I bought a bunch of credits for stock photos that will last for a few months and I spent another $100 on an experiment I'm running.
All of my expenses for the month totaled $747.42. Quarterly taxes held back in January were $1,170.16. That makes actual spendable (or savable) money $3,674.95.
If you currently have a blog but are having trouble building traffic or making money you can get Ruth Soukup's free e-book 7 Ways to Boost Your Blog Income Overnight for free here.. Ruth is the creator of Elite Blog Academy which is the course that helped me 10x my traffic and income.
(Elite Blog Academy is not currently open but you can still download the free e-book and get on the waiting list for the next enrollment.)
Busting Through a Plateau
I've been stuck at the $5-$6k income for what feels like FOREVER. I'm happy to report that I think I've finally busted through. (Although you won't see that reflected until March's income report. Darn delayed payments.)
I'm doing some more experimenting so I guess I'll be able to see in the coming months if this is a fluke or if I'll continue seeing an upward rise.
Work From Home Resources
If you're wanting to work from home and don't know where to start here are my most popular posts in that area:
Also, if you've thought of starting a blog or are already a blogger who wants to learn how to earn money Ruth Soukup, creator of my favorite course Elite Blog Academy, is offering a free workbook + a three part video course on blogging.
You'll be able to instantly download the workbook and the first video will be sent to you on February 16th.   You can sign up for the free course here.
How was your January? Any exciting news?