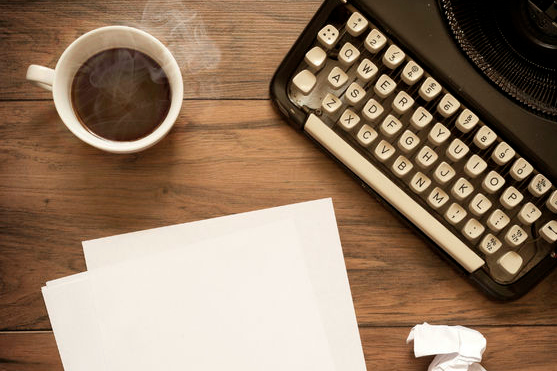 Now I that have some virtual assistant/blog management jobs I'm realizing that I like these better than having a gazillion writing jobs. They allow me to take a break from writing all the time which can become a little mentally taxing.
I've also learned so many great things since I've been helping bloggers who are farther along than me.
While I'm getting paid to give them a hand I've also been increasing my skillset which has led to increasing my own blog traffic and revenue!
But the thing is, when it comes to finding virtual assistant jobs there are seriously a thousand or more different things you can do and ways to go about it.
If you want to find a high paying virtual assistant job here's what I'd recommend.
First, Decide Who You Want to Help
When it comes to virtual assisting there are a ton of different options. You can do everything from helping a business owner schedule appointments, to dealing with someone's email, scheduling blog posts, and handling social media accounts.
Here's a brief list of the possibilities and most people I know do a combination of these. (Myself included.)
Scheduling Blog Posts for Bloggers/Businesses
Creating Graphics/Pictures for Blog Posts
Scheduling Social Media
Managing Comments in Social Media
Doing SEO for Old Blog Posts
Scheduling Appointments
Writing
Handling Email Accounts
Dealing with Customer Service Issues
Most businesses and or bloggers start out with a general virtual assistant.
General virtual assistants do a host of things. After that virtual assistants are brought on according to their skills.
For instance, one assistant might handle a specific social media network while another handles customer service.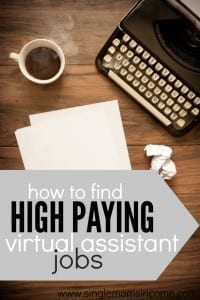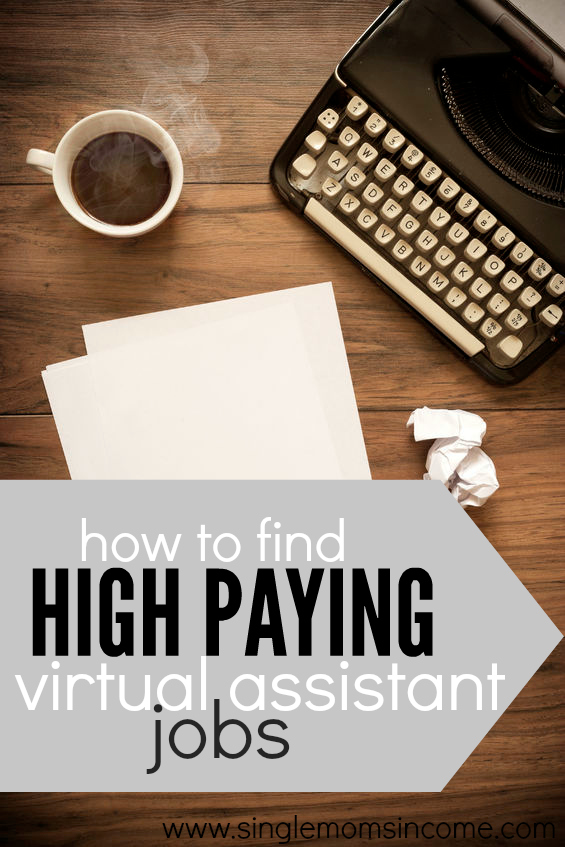 Your first step is deciding what you want to do. And you DO need to already have a strong skillset in this area. For example, if you want to help on the back end of a blog but have never used WordPress nobody is going to hire you.
You need to have some experience in what you're doing or find someone who will bring you on as an intern. (Doing some free or low paying intern work is worth it. Trust me, you can learn a whole lot from those who are already successful and this will help you become more valuable to future clients.)
When I was building up my freelance jobs I did a ton of work for free. I can't even count how many guest posts I've wrote in the last two years. Here's a small list which isn't even half of what I did. That's a whole lot of free writing! And my skills have improved immensely since then – it was worth the effort.
If You Have Existing Clients Offer Your Services
If you already have existing clients the best thing you can do is ask if they need more help. That's how I got both of the VA/Blog Management jobs I have now.
I was looking to earn more money so I decided to start by checking in with the clients who I liked and who I was already working for. As you can tell that strategy ended up going great!
A lot of small business owners have trouble asking for help. Don't be afraid to offer your services. Your existing clients might already be needing more help but are afraid to ask. You need to be the one to do it! The worst you can be told is no. And that's not really all that bad.
If You're Brand New Tap Into Your Network
If you have no prior experience the best thing you can do is tap into your personal network.
What business owner do you know who needs help? What businesses in your town could use the services you're offering?
Spread the message around to your own set of friends. Let everyone know what kind of work you're looking into doing. Update your Facebook status every couple of weeks explaining your services.
If You Don't Ask The Answer Will Always be "No"
I am a super introverted type of girl. It's not in my nature to ask people for jobs. I also knew that if I didn't want to have a dead end job for the rest of my life that my only option was to ask!
I have pushed myself so far outside of my comfort zone in the past two and half a years. And now the stuff that used to make me uncomfortable doesn't bother me at all.
If you're too afraid to ask around and go for what you want it's never going to happen.
Sure you can sign up for VA companies like People per Hour or Elance but those are high competition and super low paying jobs. You're worth more than that – skip those sites altogether.
YOU are the only person who can make a difference in your own life. Nobody is going to come in and rescue you.
The successful people you admire didn't get handed their success on a silver plate. They went out hustled, pushed themselves out side of their comfort zones, and refused to take no for an answer. You have to do the same.
Go out there, get some experience, and then ask for what you want! If you get told no then ask someone else.
That's how you get high paying virtual assistant jobs.