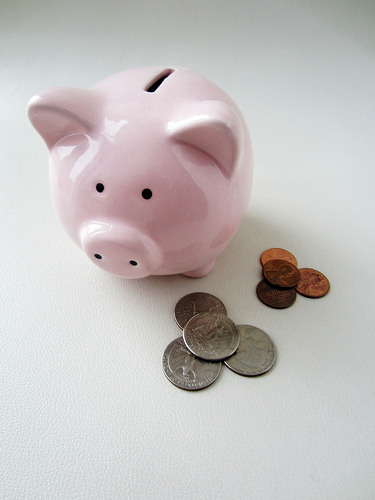 Diversity is an important concept when it comes to income and investing. After all nobody wants to have all of their eggs in one basket. Over the last few years we have seen the stock market crash and unemployment rise.
Whether you are a beginner investor (like me) or are working on bringing in extra streams of income (also, like me) diversity should be your best friend.
Supplementing Your Income
It can be tough to diversify income. After all nobody wants to work 24/7. I am already slightly diversified in this area seeing as I have two day jobs. But the plan is to further diversify my income so that I am able to quit one of these jobs and focus on projects that I enjoy and begin working on passive income.
Here are a few ideas to supplement your regular income:
Rental Homes – Having a rental is a form of semi passive income. There are horror stories out there about the tenants from hell. But I believe if done right, having rental properties 

is a very smart way to create income.

Babysitting – If you are a patient person and are looking for a playmate for your child, why not kill two birds with one stone? Your child gets a new friend and you get a little extra money in your pocket, all in your spare time!
Cleaning Services– I have a couple of friends who clean homes and they make pretty decent money at it. So if you have knack for cleaning (or think it relieves stress like I do) this may be right up your alley.
Writing– We have covered this on here before, but freelance writing

can supplement your existing income or provide a full time income if you have the time and patience to commit.

Blogs & Websites – Both of these can be turned into passive income but require a ton of upfront effort. I am currently building a website for the company I do bookkeeping for and it is a total time suck! (One that hopefully pays off.)
Crafts – I don't have a crafty bone in my body but I love handmade items! If you are crafty then consider selling your creations. You can go local or online with this endeavor.
Craigslist & EBay – I have several family members who own retail stores. I know the profitability factor when it comes to buying items, marking them up, and reselling them. If you know your target market and have a good eye for a bargain, profits can be high. Craigslist and EBay

are great ways to start small and test out your skills and market.

Commission Based Sales – Think of the last great product that you purchased. Now think of who will pay you commission to sell a similar item. It's a lot easier to sell a product or service that you are passionate about!
I wouldn't try to take on too much at a time. I believe that a small start can lead into something big. A small business or project on the side has the potential to become something much larger with time, trial, and error.
Photo Credit