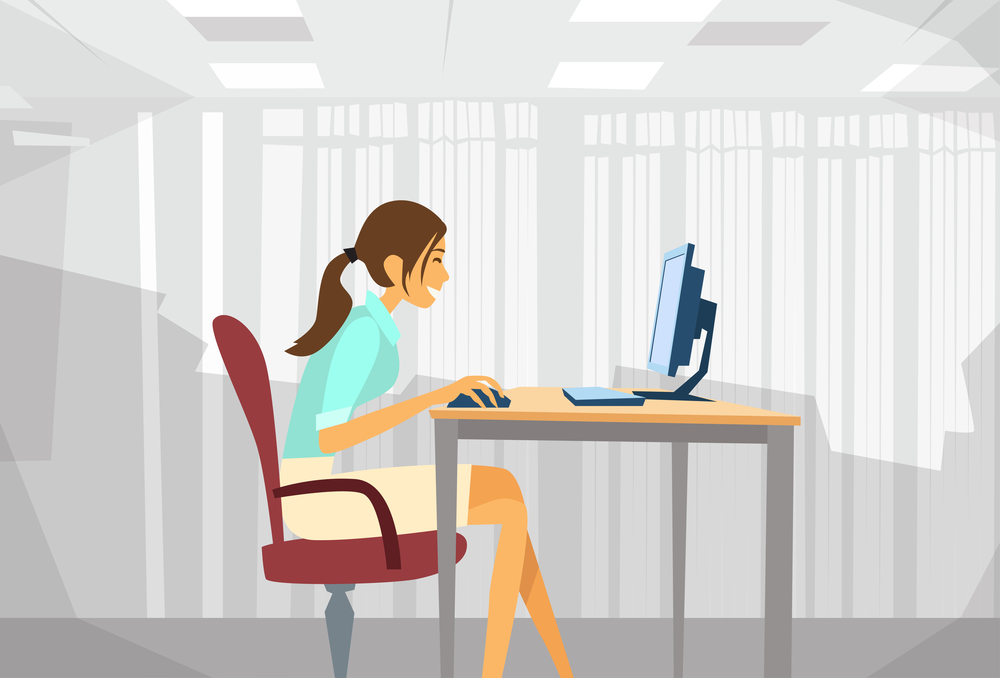 If you enjoy writing, one of the best ways to create a work from home job with your skills is to write for blogs. Freelance blogging jobs are widely available given how many blogs and small businesses there are.
People need quality content for their site and you can earn an income by providing it. Freelance blogging is actually how I got my start with working from home and I still love it.
If you're new to writing for blogs or freelancing in general, you may be wondering where to start. Here are 7 options to consider to help you get started.
1. ClearVoice
ClearVoice is a talent network that connects freelancers with in-house teams who are looking for content writers. You can create a profile on the site, describe your services, and set your own rates.
This site makes it easy to communicate with clients and submit drafts of your content. I also like how writers get paid via PayPal upon assignment approval. Sometimes, freelance writers deal with issues like not getting paid or getting paid late which isn't fun so it's great how ClearVoice has set up an efficient compensation system to avoid this.
2. Constant Content
Constant Content is another platform that connects freelance bloggers with paying clients. Their system works similar to ClearVoice. You'll create a profile, apply for projects, connect with brands, and find fulfilling writing jobs.
A wide variety of writing jobs are available through the site and you may even have the option to work on a virtual team depending on the client. Constant Content is a great place to find freelance blogging jobs for beginners and establish some long-term clients.
Unlike other freelance writing platforms that some may refer to as 'content mills' writers with Constant Content get paid pretty well. The site boasts that their tops writers earn $90,000 per year on average.
3. ProBlogging Job Board
The ProBlogging job board is one of my favorite places to search for freelance blogging gigs. This job board is updated daily and features opportunities in various different niches.
You're bound to find entry-level writing opportunities here and you don't need to sign up for anything in order to apply. It is best that you keep your eye on the site and apply quickly to improve your chances of hearing back.
I also like to send follow-ups and try to connect with clients via social media as well. How much you'll earn from jobs found on this site is based on the client's budget and the nature of the job. I've landed gigs ranging anywhere from $75 per article to $400 per article so it really varies.
4. Online Writing Jobs
Online Writing Jobs offers freelance writers lower pay to start, but you're likely to find work on this site as a beginner. They currently pay up to $50 per article which isn't too bad (I started at $30 per article), and you must apply first to start receiving assignments.
The Online Writing Jobs team will request a writing sample with the application and review it for consideration. You should hear back from them within 2-3 business days.
If you're interested in applying, I'd highly recommend checking out their style guide for writers and SEO guide on their site to get a better idea of what they're looking for.
5. Upwork
Upwork is a popular site that offers a ton of freelance gigs including writing opportunities. You're bound to find freelance blogging jobs on the site whether you're a beginner or a seasoned veteran.
However, the competition may be a little fierce since so many people use the site. I often get mixed reviews from freelancers about Upwork. Since some people have found success on the site, we don't want to count it out completely but it helps to fill out your profile in detail and use keywords so potential clients can find you.
One thing I do like about Upwork is that you can get paid fast. Clients pay once you deliver the work but there's even an option to collect half of the money upfront so that's nice.
6. Blogging Pro
The Blogging Pro job board is updated daily with new blogging gigs. Like the ProBlogger job board, each listing is unique and depends on what the specific client is in need of.
You can also find lots of writing resources on this site to help improve your freelance blogging skills and land more work.
7. Pitching Other Blogs
While job boards can be a great place to find leads and clients, you don't have to solely rely on them for writing work. In addition to using some of the sites listed above, remember that you can also pitch other blogs on your own.
If you follow some blogs that you'd love to write for, send the blogger an email offering your services. You can also search for small business websites that have blogs and may be in need of a contributor.
Seek out sites that have active blogs and may even have a contributor or two already. Also, pay attention to which blogs are clearly monetizing (look for display ads, sponsored posts, affiliate links, products, etc.) since this is a sign that they may be willing to hire writers.
The worst someone can say is 'no' or 'not right now'. The best they could say would be yes and pitching helps you build connections so there's not really much to lose.
Check out: How to Find Freelance Blogging Jobs From Scratch
Summary
Getting started with freelance blogging may seem like the hardest step, but there are plenty of places to find jobs. Everyone has to start somewhere so seek out clients who are willing to work with a beginner who's open to learning.
Also, don't underestimate the effects of cold pitching. Line up a few sites and blogs that you'd love to write for. Send out pitches and see what happens.