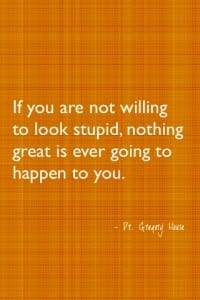 Good morning! It's off to the zoo bright and early today. Luckily, the heat wave in Ohio has ended and the high today is only supposed to be 70! It seems like a perfect day to spend at the Zoo.
Over the past three weeks I've kind of been wearing myself down. The last two days I've managed to slow my pace a bit and have even got 7-8 hours of sleep the past two nights! I am feeling much better.
Good Posts From the Week
I really enjoyed this post from Kim: Freelance Writing is Brutal. Sometimes it's easy to look at a some freelance writer's income and become envious. But the truth is that freelance writing is hard work, especially in the beginning. Kim's post portrays the not so fun side of freelancing. Also, if you want to read even more about freelance writing check out Holly's post: How to Get Freelance Writing Jobs.
Other places you can find me:
Freelance Writing Jobs
Women Career Bloggers @Craigslist $50/post
Tennis Writer @Freelance Job Openings Pay: $0.25/per word!!
Content Writer

@ProBlogger

Marketing Blogger

@ProBlogger

Copywriter

@Blogging Pro 

Pay: $15/article

Entertainment Writer @Craigslist Pay:$15/article
Article Writer @ProBlogger Pay: $0.03/word
Tech Blogger

@Craigslist

Small Biz Blogger @Craigslist $10/post
Political Blogger

@Craigslist 

Pay: $15/post

Eco Friendly Blogger

@Freelance Job Openings

$15/post

Art Writer

@Craigslist

SEO Writer

@Craigslist

Real Estate Blogger @ProBlogger
Federal Military Resume Writer @Freelance Job Openings $30k – $60k per year
 Miscellaneous Freelance Jobs
Korean to English Translator

@Craigslist
Also, I received an email from a Rev.com representative about transcription jobs they offer. Now, I have not personally tested out Rev.com but here is a little bit about what they do.
Here's how it works: * You transcribe English language audio and video from home * You choose your projects and work as much or as little as you want * You set your own schedule and can work flexible hours.  Here's what we do: * We pay $0.40 to $0.75 per audio minute (US$; avg earnings are currently $241/month; some earn > $1,000/month) * We pay you every Monday via PayPal * We provide a website to find, claim, and submit jobs. We continually add tools and features to help you earn more money. Learn how to become a transcription services provider here.
Also, if you're trying to earn a little extra Christmas money don't forget to sign up with Inbox Dollars and Swagbucks. And, yes those are my referral links. 😀
Have an awesome weekend!!