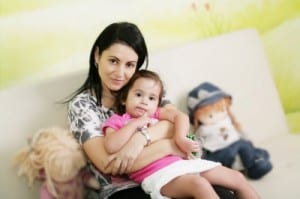 I have received a few emails from readers asking me how I find time to work on my blog and writing endeavors. For me, it really isn't too hard. My ex-husband and I do shared parenting. He gets our girls every other weekend and twice throughout the week, if he gets off work early enough to do so.
I feel lost when I don't have my kids. To prevent myself from getting depressed and wondering what they are doing, I put myself straight to work. I write, I read, and ultimately just try to keep my mind busy.
I know that a lot of single moms don't get any breaks. I am lucky that my kids have a great dad. He wants their time just as much I do.
I also manage to find time to work on my projects when I do have the girls. For those of you struggling to find some time for yourself, here are five ways you can free up some time for yourself.
Make a Bedtime Routine for Your Kids
This was the main way I made time for myself before getting divorced. I would work all day, come home, cook supper, play with the girls, and then put them to bed. After they were laid down I would then get to work on blogging or just relaxing.
The key to finding time to yourself at night is to have a bedtime routine for your kids. My kids are young and our bedtime routine starts fairly early. At 8pm every night I give my girls a bath. They then lay in bed and I turn on a DVD for them to watch. They know that after they take a bath they are not allowed to get back up and play. I usually go to bed around 11 so this gives me a few hours to myself.
 The bath is the bedtime signal. If you can get your kids into a routine they will follow the motions without even thinking about it.
Have a Learning Hour
Encourage your kids to read, write, draw, or color for an hour. I usually do this on the weekends. I will get my laptop out while my youngest colors and my oldest daughter practices writing letters and numbers.
I still encourage and praise both of them during this time. I usually work on activities that take less focus, like checking and responding to email. If you have young kids they will probably think that it's fun to work alongside mom.
Wake Up Early
Waking up early is not for me. I feel the most productive at night. I have tried several times to wake up early and accomplish tasks on my to-do list, but I have come to terms with the fact that I am not a morning person.
However, I know there are tons of people who feel the best in the mornings. If this is you, consider waking up an hour before your kids do so that you can have some time to yourself.
Ask For Help
I think that sometimes we parents think that we can do it all, but the truth is we just can't. Single moms who never get a break especially need one. Don't be too proud to ask a friend or family member to watch your kids for a little while so that you can get things done or just relax.
You work hard all of the time. It's not selfish to want a little time for yourself. In fact, it's good for you to get a chance to recharge and re energize.
Hire a Babysitter
My ex-husband gets my daughters a lot so I don't have to hire a babysitter to get a little free time. I do take my kids to a babysitter when I work, but that's a different story.
I don't have any family or friends that I can ask for help. If the girl's father didn't get them so much, hiring a babysitter would be the only way that I would get a day to myself. If you are in the same boat, don't feel guilty if you need to send your kids to the babysitter for a day to take a break.
How do you free up time for yourself?