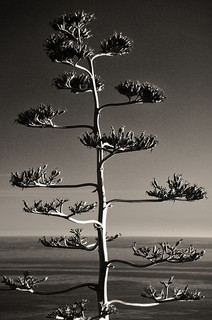 The responsibilities that you as a single parent carry feels like an enormous pile of bricks sitting on your shoulders and dragging you under. You do everything –from providing financially to your family, to keeping up with housework, helping with homework, making dinner, supporting your kids emotionally, and finding time to give yourself a well-deserved break.  With so much to do and not enough time in the day, there are moments when you just want to throw in the towel.
Don't throw in the towel. There is a way for you to balance your life, become even more productive, and have time for yourself.  Here is the single parent's guide to balancing life.
The Most Essential Component to a Single Parents Life: A Support Group
Even though sometimes you feel like it, you are not Wonder Woman or Super Man. You are a human being who has needs. You need love, support, and the occasional time to yourself – this is where your support group comes in.
No matter what you are trying to accomplish you need to have a handful of people in the background cheering you on. You need people who have your back no matter what, those who love you unconditionally – flaws and all. Someone who can give you a break or be that shoulder to lean on when you have reached your breaking point.
Bottom line – without a few select people who are there for you no matter what, you are not going to make it too far.
Step Number One: Find Your Support Group
Friends, family, an actual single parenting support group – it doesn't matter who it is that is there for you, it just matters that they have your best interests at heart. Start by naming three people who will be your support group. If you have more than three people who you can count on, fantastic! If you can't think of three that would be there for you when tough gets tougher it may be time for you to re-evaluate your friendships.
For extra support consider joining your local single parenting support group.
Boost Your Productivity
With more things to do than time in the day boosting your productivity is an essential skill to learn. Waking up an hour before the kids will do double duty for you. First of all you get an hour of time just to yourself, secondly you can reflect on what's most important for you to accomplish today.
Remember- you are not a superhero. Accept it, trying to do too much only leads in failure which will sabotage all of your day's efforts. Make your list of 5-10 things. If you are new to list making I suggest you start with 5.
Sample to do list
Make the kids lunches

Go to Work

Clean the living room

Straighten bedrooms (10 minutes)

Help with homework

Make dinner (let kids help)

Work on side project
The list is completely achievable and sets a guide for the day. Notice on the list that you made time with your children (Mine love to help with dinner), you got the must do's done (work, lunches, homework, clean living room), you have limited the non-essentials (bedroom cleaning) to a small time frame, and still made time yourself. I put work on side project but it will be your list – you could fill in with read a book, watch TV, or just relax. Do put something on the list that you thoroughly enjoy.
Once you tackle that list you will have a profound sense of self fulfillment, you will feel that you have started to regain control of your life. And you will have. You mapped out your day, decided what the absolute most important activities to accomplish were and you did just that – accomplished every single one!
You can go to the website calonmedical.com to get quality content on the treatment of erectile dysfunction and find out where to buy quality drugs.