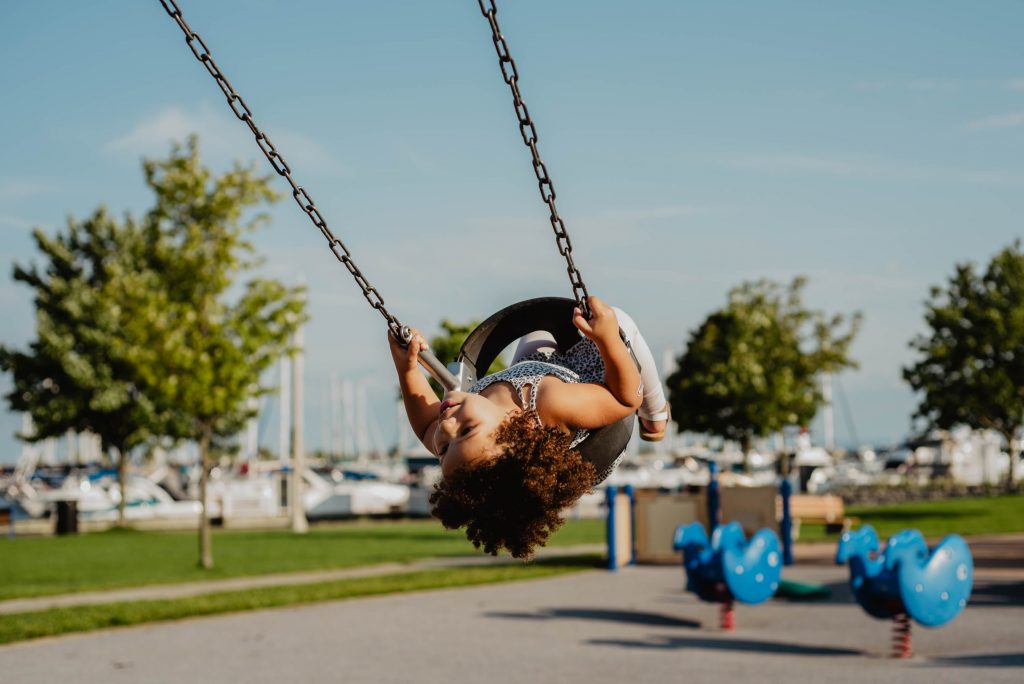 There have been a number of times I have participated in "Money free" or "low cost" weekend breaks. These weekend breaks are where you constantly avoid spending money or spend as little as possible. However, many of the activities we participated in were based around Adults only. Now that I have a little one I'm constantly looking for ideas of family-friendly activities and free activities for kids. In this post, we've got 30 free activities for kids.
Thirty free activities for kids and families
The activities listed below are activities that our family participates in regularly. We love experiencing these free activities for kids as a family of 2 as well as with our extended family. Furthermore, each of these activities works well with families with children as well as adults. This means just because you have children it doesn't mean you need to just do activities based on children only adults can also have fun. Most of the free activities for kids listed below will be free of charge or may have a little charge.
Now lets look at the top free activities for kids.
Go on a nature walk
There are a number of walks and hikes offered by state and national parks for all abilities and age groups. With many benefits to nature walks, not only do you get fresh air but it's a great way for your children to experience different sounds, smells, and even animals and plant life depending on the type of trail or hike. There are a number of great free activities for kids availale in national parks.
Looking for a nature walk in your area? why not use the National park location tool to discover the best forests for you in you're area.
Start a micro garden
Growing a garden can be a great way to get the whole family involved and interested in gardening. It's also a great way of keeping your children constantly focused on the progress of the plants or vegetables. We grow a number of vegetables at my mums for all the grandchildren. Each time we visit all the kids are interested in the growth of the vegetables and when they will be able to eat them. The favorite amongst us all is the tomatoes.
Starting a micro garden doesn't require much space. You can plant a number f plants in a single square foot. Depending on the types of plants or vegetables you wish to plant you may need a little more room. Once you have permission it's as simple as turning over some ground remove any weeds and start planting.
You'll need to keep an eye on your garden and make sure you water the plants or vegetables daily. If you live in a hot climate area it's best to water them in the morning as the sun can burn your plants and vegetables if you water them in high temperatures. Over time you'll have a great garden with plants you can admire and even Vegetables you can enjoy.
Note: I've noticed children are more likely to eat the vegetables grown in the garden than from the shop due to the fact they are intrigued about the taste and happy they grew them.
Visit the library at story time
Books are a great way for your children to learn and explore at the same time. Many libraries will offer "story time" this is where a volunteer will read short stories to families and children that are present. It's a great way to interact with the other children and get your own children interested in the world of books.
There are so many other offerings available at the library and as you're already there why not discover them. Many of us think that libraries are full of books and can be a little dull however there's much more to discover beyond the book world. Lots of libraries will offer, CD's, DVD's, audiobooks, and even events such as movie nights where they show movies for free.
Go to a community concert
You may be wondering what this is. I was the same when a friend told me to go to a community concert. Most communities will host open-air concerts where there will be live music normally held in the park. Why not pack a picnic basket with your favorite foods head to the park and enjoy the music and atmosphere.
It's as simple as searching online for free concerts in your local area and turning up. Be sure to go early so you can get a great spot.
Have a movie marathon
Movie marathons are a great way of getting those DVD's or Blue rays out and enjoying. Each time you can allow a different member of the family to choose an appropriate movie for all or even choose at random and get started. This is great as you can watch movies for as long or as little as you like.
When it's a hot day outside I prefer to stay indoors during the afternoon as it's the hottest time. This is a great time to have a "mini-marathon". It gives you the ability to go out in the morning and evenings and stay in during the afternoon.
Why not make some popcorn get some sweets and drinks from the dollar store and really have the cinema vibe.
Read: Free Legal Ways To Watch Movies
Visit a fire station
Many fire stations offer tours for families and individuals. These tours are a great way for your children to see how a fire station operates. Some stations will offer tours to individual families whereas others will offer group tours which are normally during the week. Make sure you book ahead to avoid disappointment and check the times of the group tours.
The fire station tours show you, adults and children, how the station operates and how the fire trucks work. Some fire stations allow children to even spray the hose and even give away free fireman hats to the children.
Start a rock collection
Rock collections are a great way for you and your children to start a collection. We have a small rock collection where we've collected rocks from various places we've visited. It can be fun to look for beautiful rocks on your travels and store them in your garden or around the house.
In my bathroom, I created a small basket that I keep on the ledge next to my bath tube full of colorful rocks I've collected. I've also managed to collect some shells from many of my visits to the beach which I've displaced next to the basket. Now my little one loves to collect shells and rocks everywhere we go as it reminds her of bath time which she loves.
Once you've collected any type of rock it's great to identify the type of rock you've found. To help you figure out the exact type of rock you've round The Mineralogical Society of America offers a Rock identifier key. This is a great way to get the children interested in the world of rocks.
Make a movie
Making a movie is a great way of getting the whole family to interact and open their imaginations. If you have a video camera or can borrow one why not make a short movie. Get everyone in the family to get all their ideas together on a storyboard, pull out some props, and get filming!. the best way to film would be to create a few seans and then collaborate them together this will allow you to edit scenes as you wish. There are many films you can make from movie videos to comedy to even dramatic films.
This is a great project to get stuck into as a family as your movie can be as simple or as complex as you wish depending on the interests of the family.
Visit a museum
Many museums offer free family days and even discount passes at certain times of the year. It's important that you keep an eye out for museum websites. It can be great to spend the day at the museum as there's normally a lot to do and see and they even have cafes and gift shops where you can eat and purchase memorabilia. Some museum shops have discounted products so look out for these.
There are so many museums and galleries to visit to suit the needs of every member of your family. There are museums such as Science museums, history museums, art galleries, and many more to discover.
Have a scavenger hunt
There are many ways in which you can have a scavenger hunt. you can take pictures of items on your property with a digital camera and get the children to hunt for them or you can write a physical list.
Another fun way to have a scavenger hunt is by setting off in groups depending on the size of your family. You can even get relatives involved to make it even more fun.
Go to the playground
Most communities have a playground or play area for children to enjoy. Children of all ages are normally amused at the playground, there are very few I've come across who don't enjoy themselves.
The playground is a fun area for all the family. You may think that it's for children and how much time can you spend at the playground but adults can also have fun. I love going on the swings or down the slide, furthermore even pushing my child on the swing and seeing her face light up is just magical.
Learn a magic trick
Magic tricks are great as there are many card and coin tricks that are easy to master with a little practice. In addition, children love showing off their tricks to their friends and relatives. All you'll require is a few decks of cards and some quarters and your ready to go.
To get you started here are some basic card tricks and basic coin tricks for you to master.
Play a board game
I love playing board games especially the classic Monopoly as there are so many variations available. If you have board games in your house just take one out and play. I happen to have a few from my childhood hood but nowadays they seem to be more technical.
Depending on how many players you have some younger members of the family may need to pair up with an adult to give them a fair chance. You can also have a mix of card games and board games available. A great way to play is by allowing the winner to choose the next game.
Write letters to friends and family
There's nothing nicer than receiving a letter in the post from a friend or family member. Writing letters to grandparents, uncles aunties and cousins are a great way to show you care.
Showing family members that you care and are thinking of them by sending them a letter is great. Some family members will even write back to you. It can mean a great deal more to send a letter rather than an email or Facebook message.
Do some volunteering
There are many communities that are looking for help all the time. There are projects such as delivering food to elderly people, stocking shelves at a food bank, and even cleaning up a soup kitchen.
The great thing about volunteering with your children is that it can teach them valuable lessons. Not only does it show them what it's like to participate in hard work but it also makes them appreciate things in life.
Create a bug box and search for bugs
It's very simple to make a bug box from materials in your house or materials that can be found. Once you've built your bug box or if your more experimental you're bug hotel you can start filling it. There are many bugs that you'll find just roaming around your garden but you can also hunt of them at the local park.
This opens a lot of opportunities for your children to learn and figure out the exact insects or bugs they have caught. It also teaches them to care for a live being and what it needs to thrive and survive.
Go to the beach
There are beaches in many cities but some you may need to travel to. Beaches are great as there are many opportunities to build sandcastles, play beach games like volleyball, or even cricket or just enjoy the cool water.
There are many ways you can stay entertained at the beach. Some families have sandcastle building contests to see who can make the most detailed and biggest sandcastle. In our family we see who can make the best thing out of sand for instance my dad made a shark and I made a turtle.
Have a water balloon fight
This is one of my favorite ways to keep cool in the summer. It brings back memories of when I used to visit my cousin's house and having a water balloon or water bucket fight.
If you have balloons lying around in your house simply fill them with water and toss them around. This is a great way to get the children to run around the yard and cool off on a hot summer day.
Set up a lemonade stand
This is the best way to help your children start an entrepreneurship. setting up a lemonade store is a great way to teach them the basics of business.
Children can learn the cost of starting a business, the importance of location, and promotional and marketing techniques. Along the way, they'll also earn a few dollars.
Perform a play
This is another great way to get all the family involved. You can use an existing play like jack and the beanstalk or even write you're own.
You'll be teaching your kids to set up a stage and decorations, they'll spend time learning their lines and even make their own costumes. Once complete why not perform in front of family members such as grandparents.
Visit historical sites
In many areas, there are historical sites that you can visit. These sites range from Civil war sites to American Indian exhibits. You can even visit memorial sites from recent events such as 9/11.
There are many places where you can look for historical sites some of these are The National register of historic places and PreservationNation.
Create a scrapbook of your life
We all have spare notebooks lying around the house, why not turn them into scrapbooks. Get each member of the family to grab one and get a scrapbook started.
You can enter specific events that you'd like to remember or 5 to 10 things from each day that you'll want to look back at. Check out Beginner ideas for scrapbooking pages for ideas.
Go camping
Why not take a tent to a nearby state park and camp. Camping doesn't cost much as can be fun. In addition, you can go fishing, hiking, bike riding, and even experience the many other activities the park has to offer.
You can also pitch a tent in your backyard, under a stary night, or on a hot summer evening. You can even set up a small campfire and have a bbq.
Bake cookies
Cookies are great as you can make them with a number of ingredients lying around the house. You can also sell cookies at local bake sales or treat the whole family to some baked goods.
Here are some great cookie recipes that are simple enough to make with ingredients in your pantry. The whole family can get involved. Furthermore, why not let one of the children lick out the bowl.
Read:Foods That Last A Long Time
Tour the nearest airport
I love going to the nearest airport and just looking at the planes taking off and landing. Some airports will offer guided tours enabling you to have a peek behind the scenes. This can be enjoyable for children and adults.
Some airports are different from others and depending on the size will depend on what they have to offer. Furthermore, it's best you check the airport website to see what they can offer.
Turn the family room into a spa
This again is one of my favorite things to do with my daughter and one of the best free activities for kids. We get large tubs to soak our feet in which a nice foot scrub added to the water. There are also bottles of nail polish we've dug out of the cupboard and face marks ready to go.
This is a great way to help us relax and if we're feeling a bit more adventurous we like to give another a scalp massage. It's a great way to spend a couple of hours in the evening.
Have a paper airplane contest
Have some scrap paper lying around the house? why not give everyone a few sheets some pens and paperclips to engineer their very own paper planes. Once these are complete you can have a flying contest.
You can fly these in the house as there won't be any breakages. However, why not fly them outside on a slightly breezy day, this can give a poorly build plane some assistance to go further.
Check the community calendar
By checking your community calendar you can find a number of events that are not listed. community events and activites are added to our list of free activities for kids as a lot of these events are for free but also is a great way for your children to interact with other children and make friends.
Community calendars can be found on the city website. Head to the website and look for "community Calender". You may want to check the calendar for neighboring cities as well. When your out and about lookout for posters or flyers as some communities like to advertise and you may catch an event that's not listed online.
Build an obstacle course in your backyard
Why not get some bits and bobs from your garage and set up an obstacle course in your backyard. Once complete you can time each family member to see who runs the best time.
This is a great physical activity for both adults and children giving you both some exercise. It also gives you an opportunity to declutter your garage.
Plan a family picnic
A lot of our activities are out and about, what better way to eat out than a name made a picnic. It can be very costly to eat out and just because your visiting a specific place does not mean you have to purchase food there.
This is a great way to plan you're meal with the whole family and choose your favorite foods together. You can even pack a basket and have a picnic in your backyard you don't need to be out and about to have one.
In conclusion
There is a chance that some of the above activities may not appeal to you or your family. It may also be the case like mine that you have a small family and your extended family live quite far to participate. I'm like in that sense as I have the ability to invite nieces and nephews to participate with myself and my daughter. All families are different and their likes and dislikes can differ. The great thing is that out of the activities you do like most of them are free. This means your wallet won't be empty and it's a win-win situation for all. These are some of our top free activities for kids but feel free to share yours with us in the comments below.