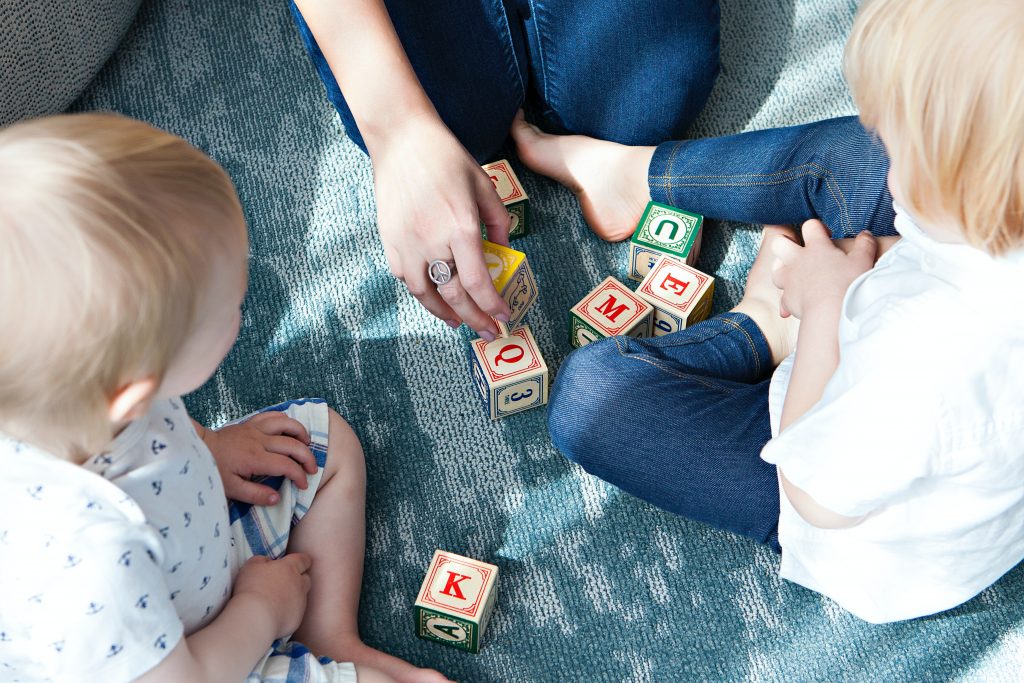 For many of us, weekends are to relax and engage in hobbies. This is unless you have kids. Here's how to enjoy your weekend with kids. Many times during the weekend you'll need to entertain your kids. Mainly when they're not plastered to a screen. You'll also need to take the kids out now and again to keep your sanity
Depending on the age of your kids depends on how much you actually get done and that's not much until they leave home. If you have children below the age of 10 you can forget about the days you could sleep in or enjoy a nice breakfast. Instead, you'll be arguing over breakfast with those fussy eaters or debating on what to do for the day.
If you're looking for ideas to keep your kids busy during the pandemic check out ideas on Forbes.com.
Enjoy Your Weekend With Kids
Now that you are a parent your children look to you to be their playmate, best friend, teacher and chef. This makes it very difficult as a parent to catch a break. And many of us are counting down the hours the kids go back to school. There are many ways in which you can enjoy your time with your kids. We will show you exactly how to enjoy your weekend with kids.
Read: Activities Will Keep Your Toddlers Busy For Hours
Leave the house early
We've all had that lovely Saturday morning where you wake up the kids are happy. You all then enjoy a lovely breakfast as a family. The kids then watch a little television while you finish off your warm cup of coffee. You look up at the clock it is already 10 am. The kids are not dressed you all need to shower and boom it's now 12 pm and lunchtime. If you have any children below the age of 4 you'll probably need to give them a nap after lunch making it 3 pm already. At this point, it's too late to go out your little one may eat dinner at 5 pm. If your little one eats dinner a little later you may find yourself panicking and rushing all the kids into the car.
You may think to your self do I have the energy to leave the house so early?. The great thing about leaving early is that you don't find yourself spending time having to entertain everyone while panicking to get things done in order to leave the house at a reasonable time. Leaving early can set a positive tone and stop you all from being on top of each other in the house. If you go out early it gives you the opportunity to come back early or even stay out longer depending on the activity. On the plus side if your kids come home and watch some television it will make you feel less guilty.
Read: 30 Free Activities For Kids
Try to do your housework on Friday night
You may think this is a crazy idea but there are some benefits to this. You may notice that the weekend has been classed as "relaxing time". However, it comes with a number of household chores that need to be completed. House chores such as laundry, meal preparing for the week, sorting out the mail, and cleaning the house. And a number of other things that you struggle with during the week. You may be tired from work but why not use a little more energy so you can spend time with the kids at the weekend.
We all know that having younger kids means that they want you to play with them all day long. Some of us think that if a younger child has an older sibling we may get some choices done. This does not always work out as many younger kids will still want your attention making it impossible to get jobs done. There are many activities that you can do with your kids making this precious time you don't want to miss out on. So if you do as many chores as you can on Friday evening. The more time you'll have to spend with your kids.
Let your child pick and lead an activity
There are many times in which children love attention and crave the ability to make decisions. When your child is unable to take the lead or make decisions they are more likely to act out. If you are able to give them physical and emotional connections and the ability to play on their terms it will make life easier.
With older children set aside 15-20 mins for each child to take the lead. Allow them to pick a game to play, explain the rules or make up rules depending on the same or even create a pretend scenario. All you have to do is sit back and build on what they have created and agree.
Don't over do it or under do it!
Even the most active kids can get tired of getting ready and attending activities. Many of us have activities st the weekend set up for our kids such as piano lessons or soccer games or even outings to see grandparents. Kids can get easily tired going from one activity to another. Most kids need some downtime during the weekend. During the week kids follow rules and learn at school many things they don't want to do at the weekend.
It may sound great to let your kids have some downtime however a house full of bored kids can backfire. It can be great for kids to learn to amuse themselves when they are young however many kids are unable to. This is of course unless you live in the countryside where there are many places to play outdoors. Such as trees to climb, rivers to explore or animals such as horses to play with.
Kids living in a suburban houses can get bored very easily. Resulting in winning, fighting with siblings and many different ways in which your kids will try and entertain themselves which is not always a good thing. This will mean you'll have to perform some motor skills they don't have yet. All in all, don't overdo the activities for the day as you can have grumpy kids on the go. However, don't do too little as you can have the same at home.
How To Enjoy Your Weekend With Kids- Conclusion
As you can see your weekends don't have to be a nightmare where you are more tired than you were at the end of the week. If you manage your time and chores there will be plenty of time for you to have some me-time. If all your activities are done by the morning why not let the kids watch some television when you are back home while your under 4 have a nap. This can give you some time to rest o just chill. That's if you have to dine your chores on Friday night!.