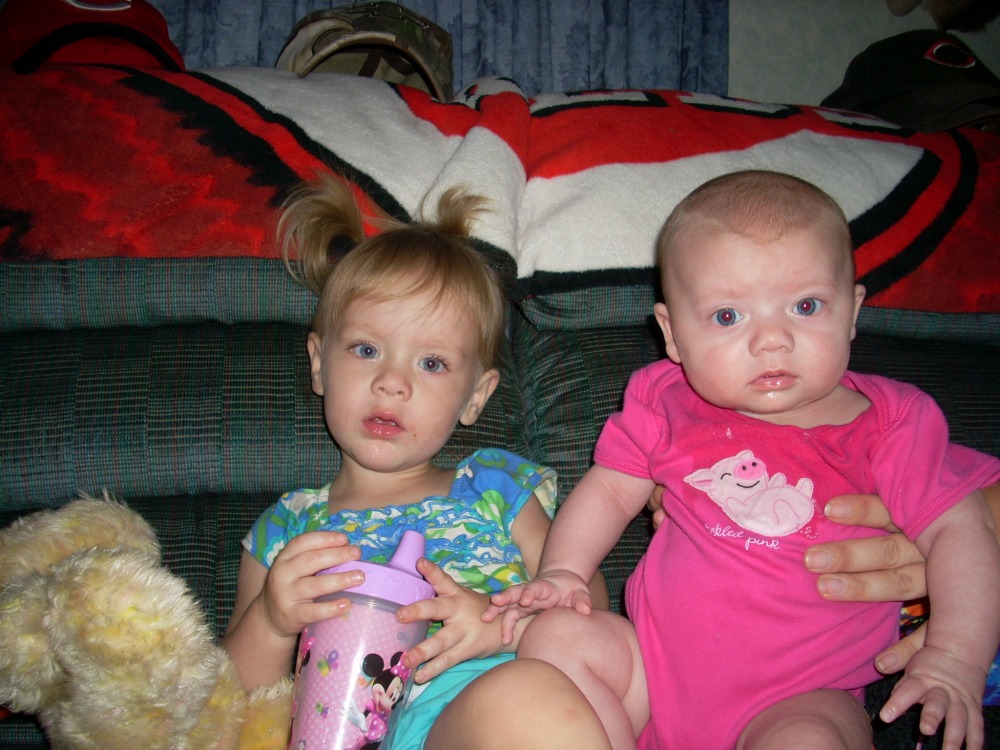 I get many emails from soon-to-be-mothers wanting to find a work at home job so they can stay home with their baby. Prior to a couple months ago I didn't have any experience with this.
I started working from home when my kids were 2 and 3.
While the dream for many wanting to work from home is to spend more time with their kids, this is definitely not how it initially worked out for me.
My Work From Home with Kids Story
When I first started working from home I earned the bulk of my money through freelance writing. While I attempted to keep my kids home it was near impossible.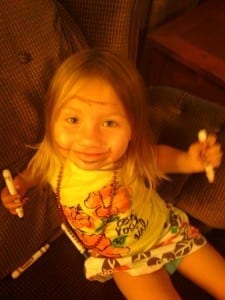 My work took around 4-5 hours each day and when my kids were home I could only work in twenty minute spurts without being interrupted. (Not exactly conducive to writing articles.)
When I was working I felt guilty for not giving my kids my undivided attention and when I was entertaining them I felt burdened by the work I was obligated to complete.
So…….I took them to a babysitter.
Since I was coming from the day job world I already had a fantastic babysitter who my kids loved. I took my girls to the babysitter 3-5 days a week for about 5 hours each day. This is what helped me grow my income and have a flexible schedule. (Granted I was a single mom at this time. If I had spousal help I may have been able to accomplish more without outside childcare.)
When my kids started going to school a couple years ago working from home became a piece of cake. But now my story has changed once again.
I gave birth to a new baby at the end of May and my other daughters are now ages 7 and 8.
Is Working From Home with a Baby Possible? Yes, BUT….
There are many things that will determine whether or not you'll be able to work from home with a baby. These things are…..
Whether or not you have other kids at home
The temperament of your baby (My three kids have been INSANELY different in this department.)
What kind of work you're doing
The flexibility of your work
If you have a partner who's willing to watch baby for a few hours while you work
If your baby is a good napper (and you're not sleep-deprived from sleepless nights) AND you don't have other kids at home then yes, working from home with a baby is totally possible as long as you have flexible work.
My kids are home on summer break so I can attest to the fact that working from home with a baby while having other kids at home is pretty dang hard to do. When baby goes down for a nap your other kids are going to want your attention (and they most likely need it) if all of your other time is put into caring for a baby.
When my kids go back to school in a few weeks working will get a whole ton easier but right now getting in just 1-2 hours of work per day is a CHALLENGE.
My Tips for Working From with Baby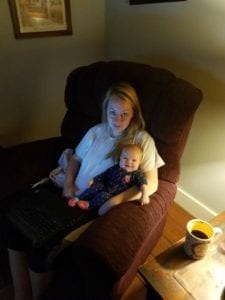 Before I give you a few tips I just want to recognize how completely unique and special every baby is.
My first daughter was hard…so, so hard. I was sleep deprived the first 18 months of her life. My second daughter was a walk in the park. (So much so that I thought something was wrong with her!) She slept well from the day she entered this world and was content on her own. This last baby falls somewhere in between. While she sleeps well at night she fights sleep like nobody's business during the day and so I'm often dealing with a lot of fussiness.
So if this is your first baby and you're having a rough time know that you are not alone and it's not you. Don't compare your situation to somebody else's because every child is SO different. Embrace this season of life and know that it gets SO much easier as time goes on!
Okay, now for the tips…..
Be Realistic – Be realistic with how much you're going to be able to work and how much you're going to earn. If you're coming into the work at home world brand new, with nothing lined up, you'll also need to be realistic with how long it's going to take you to find a job. It took me a few months to find something.
Find Flexible Work – Find work that is flexible in hours and when the work is to be completed. Many work at home jobs have this option.
Work While Baby Naps – If you're not getting any sleep at night your baby's naptime should be used for YOU to get some sleep. (Nobody can do quality work on little to no sleep.) However, if your baby is starting to sleep at night and you are too, use nap times to work.
Make a Plan with Your Spouse – If your spouse is supportive come up with a routine so your partner can manage baby and kid duties for a couple hours each day.
Have Older Kids Pitch In – Since the baby has been born my kids have been great at pitching in with regular household chores. This keeps me from spending my time cleaning up when I do get a few minutes of free time.
Use Your Baby Carrier – If your baby is content in a baby carrier/sling you can attempt to get a few things done during this time. However, if your baby is like mine she'll only want to be in the carrier if you're moving.
Get Dressed – It sounds silly but there's a huge difference in my productivity when I get dressed vs. lounging in my sweatpants all day. Getting dressed and ready for the day can help put you in the right headspace.
If It Doesn't Work Out Right Now….
If it doesn't work out right now that doesn't mean it will never work out. Babies can be very unpredictable but as time goes on you'll get into a good routine. This will allow you to better assess the amount of time you'll be able to put into working.
If you're currently pregnant and are dead-set on working from home I strongly encourage you to save up as much money as you possibly can so that you're prepared if things don't go as planned.
WAHM Resources