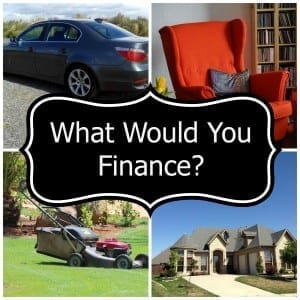 A couple weeks ago a reader left a comment on my Facebook page asking me what I thought about financing a car and how much I'd spend on a car.
I had to think about it for a minute.
You see, when I bought my current car I was pregnant with my first child and was in desperate need of something that didn't break down every five minutes. So I spent $18k and financed on a five year term at a 9.25% interest rate. I soon regretted that decision.
A little while after purchasing my car I flipped my first house. I used the profit from that to pay off my car. I hated having a car payment with a passion.
But would I do it again?
Here is what I would and would not finance.
Would: A Car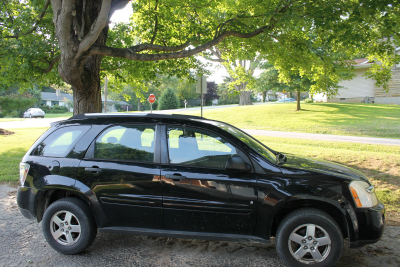 I would finance a car again although I'd do it more intelligently.
Right now my grand plan is to drive my current car until she dies. And since I've had her for six years and she only has around 90k miles on her, I think she's got another 6-7 years' worth of life in her.
After that?
Well, ideally I'd like to think that I'll be a lot better off financially in 6-7 years and have the cash to buy a new car. But if not, I'd be okay on financing under these terms:
Purchase price 10k or less
Find a super deal on a car
An interest rate at 5 percent or less
A maximum two year loan
I hate car payments. But if I was in a situation where I really needed a car and didn't have the money to buy with cash I think financing under my set of rules is okay for me.
Would: A House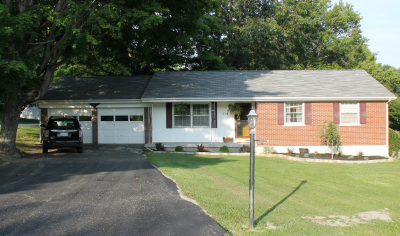 Another thing I'd definitely finance is a house.
Let's be real. At my current savings rate it might take me twenty years to save up enough money to pay cash for a house.  But in twenty years houses will probably be way more expensive so I'd still be out of luck.
I want a fixer upper. Something that is pretty ugly now but that I could completely transform over the next decade or so.
That's what I like.
And the good thing about that is ugly houses are usually a little bit cheaper.
I would definitely finance a house but these would be my ideal conditions:
An interest rate of five percent or below
A maximum 20 year mortgage
I would need to put 20% down (No way I'd pay PMI. That's a complete waste of money.)
Would: Investment Properties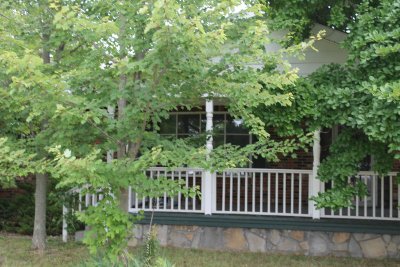 One of our good family friends is a real estate agent and he works with many real estate investors.
His number one advice is ALWAYS use OPM (other people's money.) He says keep your own cash as a cushion and get financing from the bank. And since he works with many successful real estate investors I take his advice to heart.
(He also suggests buying investment properties under an LLC which I plan to do.)
Here are my conditions for financing an investment property:
Rental property – would have to produce positive cash flow after figuring in mortgage payment, insurance, maintenance, vacancies and property taxes. That's it!
Flip property the same as rental property. I'd figure up the cash flow scenario if I was to rent because if I ended up not being able to flip, it would become a rental.
What I Wouldn't Finance
Furniture – I did this when I was first out on my own. What a huge mistake!! I feel like this is one financial blunder that comes with a "poor" mindset.
Companies take advantage of low income families by charging triple to quadruple the price by giving weekly/monthly payments over buying in full. Please don't do this. Promise, you won't do it? Get free furniture from Craigslist or hand me downs from friends and family and save to buy new furniture with cash.
Except for one chair I bought every single piece of furniture I own is a hand me down.
Clothes – Again – not worth it. Don't buy clothes on your credit card unless you can immediately pay that sucker off. Are clothes worth going into debt over? Heck no.
College – This is a personal decision. I can definitely understand why some people take out student loans however, I wouldn't do it.
I love what I'm doing now and there's no degree I could get that would allow me this much flexibility. I have the perfect career and I didn't go to college. Plus if I did go back to school I'd start at the community college and pay cash.
I am definitely not saying that you shouldn't go to college. However, start by looking for scholarships and grants.
Lawnmower – Another thing that I think is ridiculous is the financing of a lawnmower. I mean do you really need the latest and greatest zero turn mower, or would an older model off of Craigslist do the job? Not worth the debt.
Home Renovations – I absolutely love home renovations. Fixing up houses is one of my biggest passions. But would I go into debt to have granite counter tops and stainless steel appliances? Absolutely not. How would I be able to enjoy a renovated room if that room was causing me financial stress? Answer: I wouldn't.
Obviously, we're all different. My would's and would not's may look completely different than yours and that's okay.
What would and wouldn't you finance?