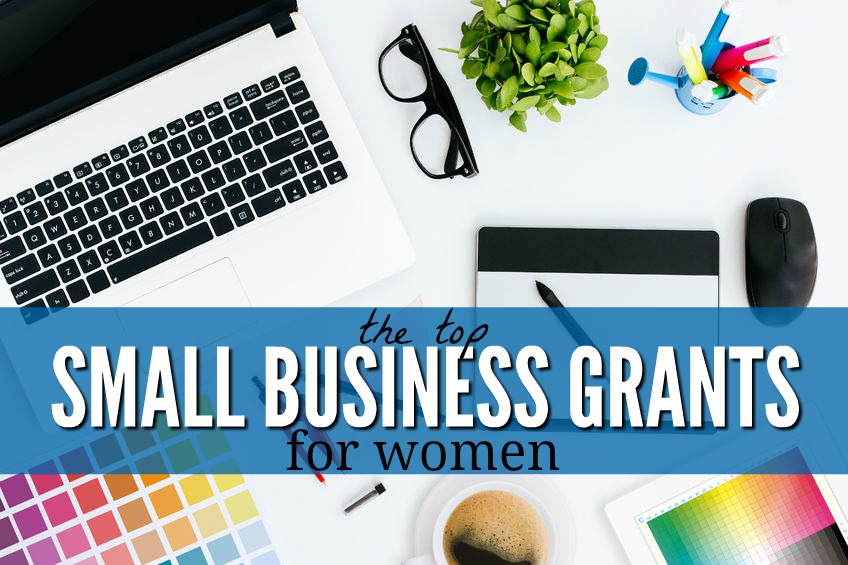 Starting a business can be very exciting but also time consuming and somewhat intimidating. One of the hardest things to determine when you start a new business if your budget and how you will fund your venture.
Business loans are always available, but if you prefer not to take on any additional debt, you may want to look into grants. Not everyone will qualify for a small business grant, but there are quite a few opportunities available to women through federal, state, local, and private organizations.
Let's take a look at some of your options:
Federal Grants
Grants.gov – This is a great place to start searching for grants you could qualify for. However, you must realize that the federal government may not offer grants for simply starting a small business, when you filter the search results to specify what you're looking for, you'll find pages and pages of grant opportunities that you may qualify for and you can certainly use the grant funds for your business as long as it complies with the guidelines.
Grants are mainly awarded to companies meeting the size standards established by the U.S. Small Business Administration among other requirements. You can also double check that you're eligible for a grant by viewing other requirements here.
Private and State Grants
InnovateHER Challenge – If you're up for a little friendly competition, you can sign up for this annual competition hosted by the U.S. Small Business Administration (SBA) in order to receive funding for your business. In order to participate, you must enter the competition on a local level and have a marketable product or service that impacts women in a positive way.
The winner of the local competition advances to the semifinals and the top three national finalists all win $40,000, $20,000, and $10,000 based on their ranking. You can find more information about deadlines and locations for the challenge in your area here.
Private and State Grants
Women's Business Centers – About 100 SBA-sponsored women's business centers exist throughout the country. They are designed to assist women with growing their small businesses and even out the playing field for women entrepreneurs. While the agencies provide counseling and training on various different topics, they may also help you find local grants that you may qualify for and help walk you through the application process. To search for a local Women's Business Center in your area, click here.
Amber Grant – This grant was established by Womensnet.com in 1998 to honor a woman who died before she could fulfill her entrepreneurial dreams. Each month, the organization awards a $500 grant to one woman business owner and a $1,000 grant to one lucky woman at the end of the year.
You can read more about the eligibility requirements here.
Eileen Fisher Woman-Owned Business Grant – This grant founded by a women's clothing retailer and awards $100,000 to up to 10 business owners per year. To be eligible for this grant, women must make up at least 51% of your business's ownership and leadership, your annual revenue must not exceed $1 million, and you must have been in business for at least 3 years. You can learn more about the business grant here.
FedEx Small Business Grant – For this grant, FedEx awards up to $25,000 each to 10 small business owners annually (applicants do not have to be women). The application requires specific details about your business like your mission and an explanation of what you do along with how you plan to use the money etc.
Many applicants also record a short video to explain their business and their entrepreneurial pursuits. To learn more about this grant and how to apply along with important deadlines, click here.
Another Option
Small Business Development Centers – The SBA sponsors hundreds of these centers all over the country and they provide free, one-on-one business consulting. This can be a great option if you'd like to discuss business funding with someone who knowledgeable about the subject and as an added bonus, your advisor can tell you about all the state and local business grants that are available for women in your area.
Knowing Where to Look
Obtaining a business grant is not easy, but it helps if you know where to look. There are many options and resources out there for women small business owners but it's important to utilize community resources and reach out to people who can at least help point you in the right direction.
To save money and avoid taking out a loan, you can also cut business expenses by operating an online business and going paperless, hiring interns instead of regular employees and establishing a side business first to build revenue by using your main job to fund your regular living expenses.
If you are passionate and excited about your business idea however, I'd definitely recommend applying for one of these grants. Be mindful of eligibility requirements and deadlines, and just have fun with it and you never know what could happen.
Did you know about any of these grant opportunities for women business owners? Do you think applying for a grant is worth it?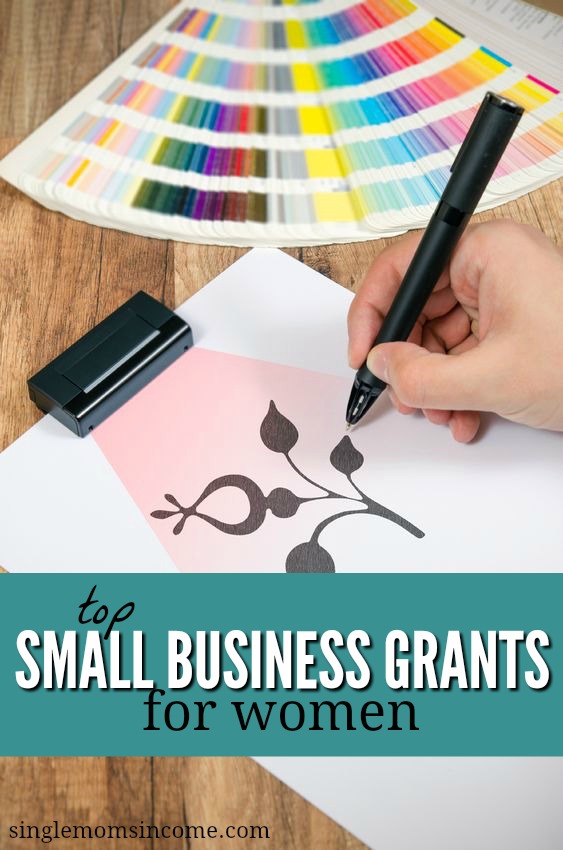 Photo Credit: blackzheep / 123RF Stock Photo and simpson33 / 123RF Stock Photo