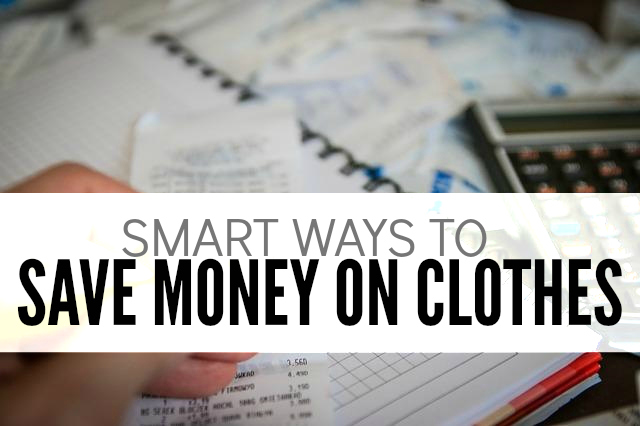 Clothing. We all need it but sadly, clothing can become a real budget buster if you're not watching your spending closely.
I've never spent a lot of money on clothing and yet I feel like I have a pretty healthy wardrobe mixed with all kinds of different styles.
That's because over the years I've realized it's important to buy those quality, classic pieces that will last for years. I also use the following three methods to make sure I never overspend when it comes to clothes.
Use Coupon Codes
With the internet it is so easy to find coupon codes for everything! It doesn't matter if you're shopping online or in a store. If you have phone with access to the internet all you need is sixty seconds to find ways to save.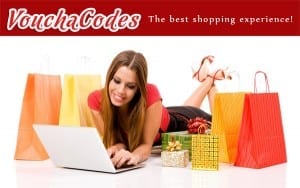 If you live in the UK one coupon code site you can try is VouchaCodes.co.uk. They have a list of all the latest and best coupon codes which you can narrow down by category or store.
Whether you want free shipping, a percentage off, or both it is definitely worth your time to search for a coupon code before you buy anything. (And you know what my favorite part of coupon codes is? You don't have to cut them out and carry them with you!)
Buy Second Hand
Another thing I do frequently is buy secondhand clothes. This was especially true when I worked the insurance job.
You see, it was a low paying job but I was still expected to dress professionally. (There was actually a slot for this under our performance review!) But I didn't have the money to be dishing out on nice work clothes. So, I bought secondhand.
The truth is you can often get so much higher quality clothes that will last you a long time by purchasing secondhand rather than purchasing full price clothes that aren't the best quality.
And as far as kids clothes? Unless you can get an amazing deal buying new, secondhand it the way to go. (My girls move up a size about every six months. It seems they grow out of shoes even faster!)
Sell Your Old Clothes to Raise Money for New Clothes
Wouldn't it be nice to never have to pay more money for new clothes? Well, if you're a smart shopper you might be able to accomplish this.
Let's say that you went to a thrift store and got an awesome deal on a pair of new jeans that typically retail for $100. You only paid $15.
A year goes by and while those jeans were a good deal you don't wear them very often and instead have your eye on a pair that fits better with your style. So, you list your $15 jeans on a Facebook Yard Sale group for $30. This is still an amazing deal because the jeans are in great condition and run $100 brand new. They sell fast.
You just got your money back and profited an extra $15 to go toward your new jeans!
While you're not always going to make money (or even fully recoup your initial cost) you can always sell your old clothes to raise money to buy new clothes. It's a pretty smart move.
Stay in Your Clothing Budget
There are ways to save money on everything under the sun. By doing a little investigative working, looking for coupon codes, and selling your old clothing you really can keep your clothes budget pretty darn low!