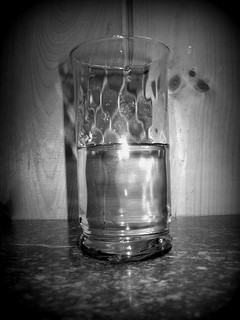 Sometimes I fall into what I like to call "ruts". It doesn't happen often and when it does it usually never lasts more than a week. But during these few days I feel like a blanket of depression engulfs me. There is usually nothing obvious that brings it on and sometimes it takes me a day or so to even realize that I am in one of these spells.
I am, for the most part, a pretty positive person. A glass half full kind of gir,l so when I start getting into one of these ruts I like to try and find the "cure" as soon as I realize it has hit.
One thing I have come to learn is that there is always someone out there who has had similar feelings or experiences as me. If I tend to feel this way from time to time I am sure that a lot of you do as well.
The one thing that I think attributes to these ruts the most is stress.
Stress
The cause of stress looks different for everyone. But what most of us all have in common is that we are very busy people. Over commitment is a problem of mine. I like to help people and if someone asks me to do something for them, generally I won't say no.
For instance, I had put my two weeks' notice in at the bookkeeping job at the beginning of this month. Nearly four weeks later I am still working at. I use the excuse I need to "tie up loose ends" yet I think that if I really looked I could always find ends to tie.
I stress that I haven't sat down and really gave my all at what I needed to finish and that job is still hanging over my head.
I stress that I procrastinate. I procrastinate because I am stressed.
Of course it's not just the job that gets me in one of these ruts.
Worrying
My mom was a worrier and I tend to be also. I have gotten better with this the past few years but it's still an area I am working on. When my youngest daughter was born I literally never slept – hardly ever! I was so worried that if I didn't watch her sleep at night she would stop breathing.
"Worrying is like a rocking chair – it gives you something to do but gets you nowhere."
I have come a long way since those days but every now and again I worry too much. I worry about my kids when they are not with me, I worry about work, I worry that I will forget to shut the coffee maker off before I leave the house.
I know and hopefully you do too, that it does absolutely no good to worry about things that are outside of your control. They will happen whether you worry about them or not. You might as well give yourself a break!
Climbing Out of the Hole
Identifying why you are in the rut to begin with is the best place to start. If you can get to the root of your frustrations you can make an action plan to resolve them. Finding an outlet to vent or just to escape for a little awhile can be the key to climbing back out of the hole.
If you slip into a little rut here are a few things you can do to work your way out of it:
Go to a new place

Hang out with new people

Find a creative outlet

Go directly to the root of your problems and work them out

Find someone to vent to
Sorry for the sort of glum post today. This was my creative outlet and I am feeling much better already!
Do you ever fall into a rut? If so how do you get out of it?