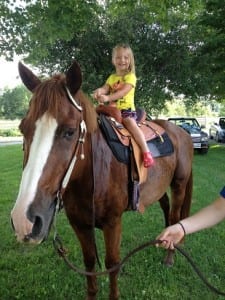 Today is me and Ava's day to have our one on one time. I am so glad that I have got to spend a day alone with each of my girls. We will probably go visit family and then maybe rent a movie and snuggle up. I am just grateful to be spending the day with my baby.
The month is almost over and I have done excellent with my goals!
Good Posts From the Week
Laurie at the Frugal Farmer touched my heart this week with How to Help Others When You are on a Budget. I loved the story she told about her childhood.
Other Posts I Enjoyed:
Other Places You Can Find Me:
Freelance Jobs
This has been a great week for me on the freelance job front. I have locked down 2 new regular, ongoing jobs. One came from the Problogger job board and the other came from an email I sent out. I also have two more in the works!! They are maybes at this point but could turn into yeses!
 So out of the 10 or so emails I sent out this week I got 4 responses! WooHoo things have progressively been looking up. And, I came up with a new strategy and it's working much better than my old freelance blogging strategy. (More on this later.)
Freelance Writing Jobs
Sales Tips Blogger @Problogger
Health and Wellness Blogger @Problogger
Web Business Writer

@Problogger

Conspiracy Blogger@ Craigslist
Wedding Copywriter

@Craiglist

Financial Markets Writer

@Craigslist

Communication Blogger @Performancing
Business Writer @Craigslist
IT Bloggers

@Craigslist
Freelance Editing Jobs
Fashion Blog Editor 

@Craigslist

Proof Reader for South American Lit Essay

@Craigslist

Editor for Self Help Book

@Craigslist
Have a great weekend!