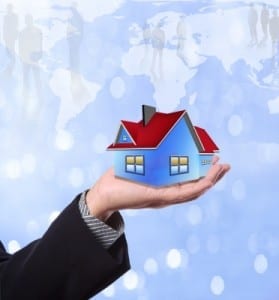 As many of you know my real passion is real estate.
 I used watch shows like Flip this House and Moving Up religiously. I love the possibilities of finding an old home fixing it up and then trying to sell it for profit. I did it once and am itching to do it again.
Buying a house to flip is risky. Actually buying any home is a bit of a risk if you don't know what you're getting into. That's why having a good real estate agent is so important.
Here's how to find a good real estate agent.
How to Find a Good Real Estate Agent
The real estate agent I know has been a friend of my Dad's for as long as I can remember. He also lived really close to us when I was growing up. I grew up with his kids and think of them like family. So, obviously he's a person who I trust 100 percent to give me legit advice.
I can be sometimes impatient or think I can pull off more than I am capable of. He tells me like it is whether good or bad. I love not having to worry about making a horrible decision because he's there to talk me out of something when I try.
The number one trait you need to look for in a real estate agent is honesty. Bonus traits and experience in the area and construction cost knowledge. Before I bought the trailer and was looking at homes to purchase my realtor would actually crawl under the houses to see if anything was wrong with them. He has some good handyman skills and would check things out as we went through the houses.
Ask People You Know
If you don't know any realtors it's important to ask for suggestions from all of your friends and family. It would be best to find an agent that several of your family members have worked with.
If you still can't find any look online for local real estate agents and try out a few. If you're in Australia you can check out Homesales.com.au
By having a few different real estate agents show you houses you can get a vibe for how each do business and should be able to make a selection.
Don't Settle
Go with your gut feeling. If you think someone is trying to talk you into purchasing a house just so they can get a commission move on.
A real estate agent is one professional that you need to trust because buying a house is a big deal.