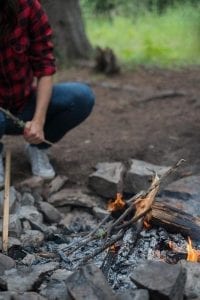 We all have some big family vacation dreams in mind, but they often get put off because timing (and money) just won't allow. However, this summer is the summer to live out that dream! And perhaps for cheaper than you expected.
So how can you take a great trip with your family and save money along the way? Consider doing the trip in an RV!
If you think about it, this cuts down on car rental and hotel room costs, as well as eating out at restaurants, since it includes a kitchen – or at least a fridge and stove.
Traveling in an RV also makes it easier to keep kids entertained while traveling, as they don't have to sit still in a cramped car. Moreover, there are usually compact sleeping options built in that feel kind of hidden or tucked away, only accessible by climbing a ladder – kids love these small, secret spaces. And since you also have a bathroom, no more long bathroom breaks cutting up your drive and putting you behind your desired schedule! Still not convinced? Continue reading for more great tips for the perfect family RV trip.
Picking your RV
First things first ¬¬– you need to choose your RV. At this point you need to consider what makes the most sense, both time-wise and for your itinerary. When you don't have much time, it's generally better to fly closer to your destination and then rent an RV from there. A company like Campanda has RV rental locations all over the U.S., as well as in Europe, so you are sure to find a rental near your desired destination. Alternatively, if you have the time and want to save the airfare, then rent it near your home and head out on your extraordinary road trip right away.
Then you need to figure out your rental budget. Do you want to rent a model based on fancy features, or based on price? There are high-end rental options available, but I would say most families are trying to stick within a certain budget, so go for a lower-priced unit – the kids will have a blast no matter what. And keeping a budget in mind, you should consider gas – that will be your biggest expense – so ask when renting the RV how many miles to the gallon it gets. Also keep in mind that prices for RV's will likely be slightly more expensive during school holidays, so if you can travel during the school year then do so, since many companies offer discounted rates during these times.
Finally, before heading out on your amazing trip, give yourself a tutorial first. Practice hooking up the amp box for power, the water hose, and the septic tank so that you can use the bathroom. You want to make sure you know the ins and outs of your RV before heading out on the road.
Picking your Route
All that's left after that is to pick your route – your main destinations and what you want to see along the way. Visiting national parks is usually a great choice for a family road trip, many of which you can camp in directly.
Just remember that even if it is more comfortable driving in an RV, it is best to work in some time during your trip to let the kids have their time to get out and run around. It is best to stay two or three nights in each destination – if you have the time for it – so that it doesn't just feel like you are speeding through the landscape, moving on from one landmark to the next. You can also make this easier by ensuring that your route includes family-friendly campgrounds. KOA campsites are usually a good bet, since they are clean and well-managed and usually have plenty of facilities for the kids. They also have a trip planner that helps you plan out your route with KOA campgrounds all along the way.
Remember to also be prepared for inclement weather. This means indoor activities on your route or things to do in the RV itself. Normally on a trip like this you will do most things outdoors, so the RV won't feel all that cramped; however, on rainy days when everyone's inside, the RV can become quickly cramped. Be prepared with board games and cards, as well as plenty of DVD's and books to help keep the kids entertained when they have to stay inside.