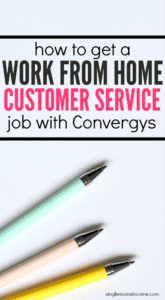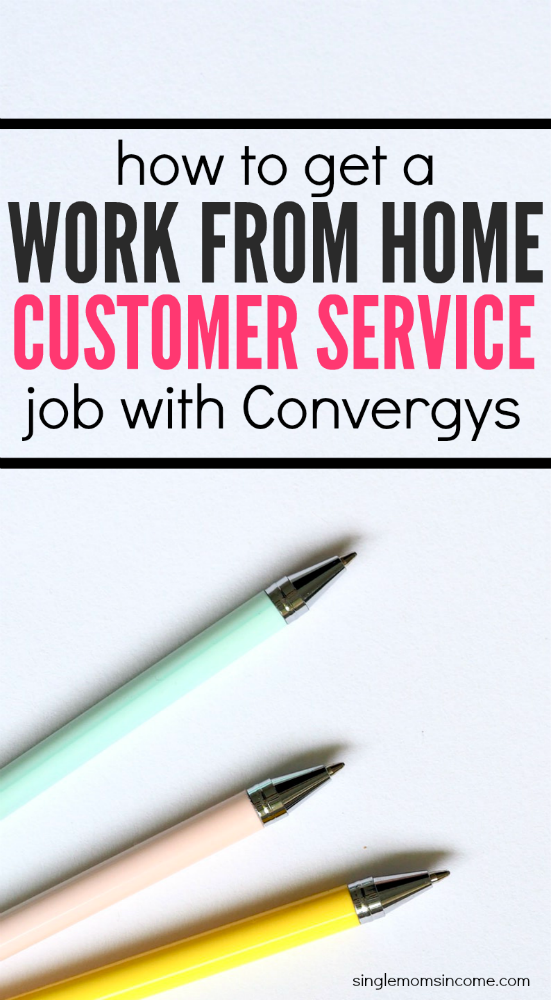 If you enjoy customer service AND have a quiet, distraction free setting then working from home with Convergys could be a great fit.
Convergys has work from home call center jobs with three different work from home customer service positions. Some of the positions focus more technical issues and others on sales.
Convergys works in several industries to fit a variety of backgrounds and knowledge. Just a few of the industries they serve include:
Financial Services
Healthcare
Insurance
Retail
Travel & Hospitality
Depending on the job you apply for and the industry you service, the job duties may vary but your work will take place by phone and online so at a minimum, you'll need communication skills. You may also need sales experience. While they do provide some training, they are looking for people with some experience.
Work from Home with Convergys
To work from home, there are several requirements you'll need to fulfill to qualify for a position.
As for your own experience and education, you'll need a High School Diploma or GED and at least one year of customer service experience. For sales positions you'll also need at least one year of sales experience. And, since you'll be working online, computer and Internet skills are a must, especially managing more than one window at a time.
In addition to this, you'll have some equipment requirements including:
A computer that is less than 6 years old and high-speed internet service
A 17" monitor (televisions can't be used)
A quiet location to work
A phone (either cell or landline) to participate in training calls (customer calls will be received via Internet)
A headset and flash drive
You will also need to be available 7 days a week, but your schedule will vary and you can discuss it during your interview. Currently, they work in 35 states, job availability varies though.
Hours & Pay for Work-at-Home Representatives
Convergys has both part-time and full-time positions available, although most of their employees are full-time. Keep in mind that they have representatives available 24/7 so your hours may be at night or on the weekends.
The starting pay for representatives is $9 an hour, but they pay up to $14 an hour for experience and job performance. Some positions also pay bonuses or commissions for sales. Your paycheck will be directly deposited every two weeks. On average, a Convergys representative makes approximately $19K a year.
While that might not seem like a lot, working from home with flexible hours is definitely a perk. You'll avoid commuting expenses like gas and parking. Convergys also offers great benefits including:
Medical, dental, and vision coverage
401K
Tuition reimbursement
Wage increases and bonuses based on performance
Paid training
If all of this sounds like something that interests you, visit the Convergys website to find positions and submit an application online.
Related Work From Home Jobs: