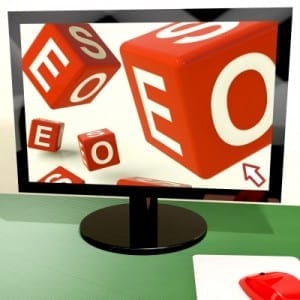 If you're looking to promote your blog, either business or personal, you have to learn the ropes of online marketing.
When I first started out as a blogger marketing intimidated me. That's simply because I didn't know where to start. Now that I have gained some knowledge and experience, marketing is one of my favorite online activities.
If you are lacking in online marketing expertise here are 3 ideas to get you started.
Guest Post
The best way to attract readers to your blog is by guest posting. This is especially true in the beginning when you have zero search engine traffic.
You need to aim for blogs in a niche related to yours who have a large audience that would enjoy the content you produce. In addition to bringing traffic directly from the guest post, the link you receive will help you gain rank in the search engines. You can even mix up the anchor text linking back to your blog for the best search engine optimization.
Optimize Your Posts
Search engine optimization, better known as SEO, is the practice of structuring blog posts so that they rank well in search engines. This may mean using certain keywords and phrases in your posts while still making them authentic. SEO also includes working on links pointing to your site and links within your site.
Doing keyword research is one thing that is slightly over my head. While I understand the basics this task is better left for an expert in my case.
There are several SEO companies who can help you find the best keywords to target, teach you how to structure your posts, and help you with link building. All three of these things will help you gain better ranks in the search engine and therefore gain more readers and traffic.
Utilize Social Media
Social media networks such as Facebook, Twitter, Pinterest, and LinkedIn are great ways to start conversations with your readers. It's best to first do a little research and start an account with the network that your target audience hangs out on.
Social networking is also a way to start relationships with other bloggers and gain traffic. Just remember to have fun with it. If you start too many accounts at once you'll feel overwhelmed and won't post regularly. In the beginning pick one network and spend a little time on it each day.
Conclusion
Online marketing doesn't have to be hard. In fact, I think it should be fun. These tips should help you to get started but you should try to stay up to date on the latest marketing advice. And, if there is one aspect that you feel is over your head you can always seek the advice of an expert or hire a search engine optimization agency to help.