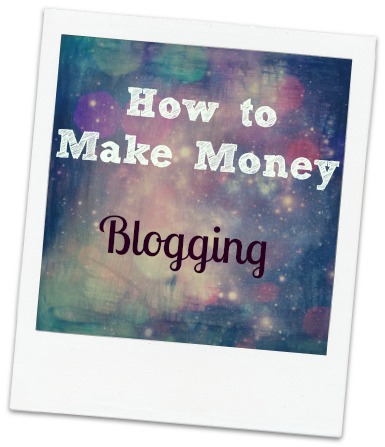 I love covering topics on making money online. And, it's come to my attention that I haven't covered much on blogging. Which is crazy because I actually have been making money blogging and without my blog I don't think I would have the writing jobs that I've gotten.
The real reason I wanted to briefly cover blogging is because I just took a challenge to see how many visitors and how many email subscribers I can get. (Okay a friend tempted me but it's more like a challenge to myself.) Anyways, I've set some pretty lofty (and perhaps unattainable?) goals.
So, on Friday I am going to reveal it all. How many visitors I get per month, how many page views I get per month, how many email subscribers I have, and what my new goals will be…….makes me nervous!
I want to cover starting a new blog because when I first created this blog I was never more driven to actually try and find readers. I absolutely believe that anyone can start a blog and with time, make money from it.
(Want to know what sparked my challenge and inspired this post? Read Dollars and Roses income reports. Seriously they're awesome, check them out. You'll be intrigued, too. Promise.)
Here's how you can make money blogging.
Start Your Blog
It's pretty likely that you've already read a ton of posts on how to create and make money from a blog.
If not, here's a quick rundown.
Choose a topic (commonly referred to as niche)

Set up WordPress

Get to blogging
Ok, that's a super basic description of how to start a blog. But really, starting a blog is pretty basic.
I have step by step instructions on how you can start a freelancer's website for $18. You could also use these directions to start your own blog. Just keep in mind that if you use the WordPress.com hosting you will be limited by design choices and won't be able to run ads on your blog.
I personally use Go Daddy for domain name purchases and hosting. I've tried a couple other hosting companies but Go Daddy has definitely been my absolute favorite web-host.
Go Daddy Deal: 25% off your first purchase! New Customers only! (Affiliate Link)
Draw in Traffic
Once you start your blog you'll have to work on drawing in traffic if you want to earn any money through cost per click ads, like Google Ad Sense, through affiliate marketing, by selling your own products, or direct advertising.
You can concentrate on growing your traffic through social media networks like Pinterest, Facebook, or Twitter (which I totally suck at.) Or you can do what I did in the beginning – guest post.
Monetize
Now to the tricky part, actually making money through a blog. There are several ways you could go about this.
Here are a few:
Run CPC (cost per click) ads <– This method will take a ton of traffic to pay off.

Affiliate marketing (selling someone else's product and receiving a commission)

Sell your own products (eBooks, courses, etc.)

Direct Advertising (dealing with advertisers yourself, selling ads on your side bar, etc.)
I am just to the point where Google Ad Sense is accumulating to anything more than pennies. I've pretty much completely removed Google Ad Sense from this website because of the way it looks. I did, however, leave Ad Sense on my other two sites and have pulled in a few bucks from it.
I know when I started my very first blog I thought monetization was going to be the easy part. I figured I'd throw up some ads and of course people would click them. Trust me, it doesn't really work that way. You've got to build your traffic up before you'll be able to bank off of ads.
My future plans are to find those couple of products that I really feel comfortable promoting. (I hate trying to sell people stuff – hate it.)  I am also working on creating another, more useful eBook.
As for now direct advertising has absolutely been the best money maker for Single Moms Income.
Shall You Join Me?
If you have a blog or want to start one feel free to join me. When you see my new goals you may think I've gone off the deep end but I feel like I need to challenge myself.
After all, now that I'm working from home I need to fill my free time with something. Might as well be something I really enjoy!
So, Friday I'll reveal it all. (Which really makes me nervous but I'm gonna do it anyway!)
Until then here is some blogging/writing/online business income report motivation for you:
Feeling motivated? Join me!