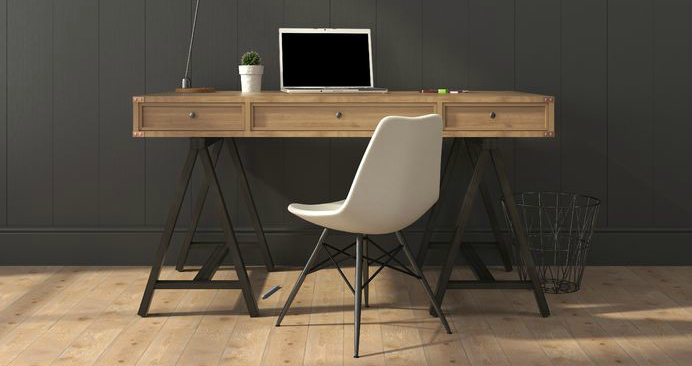 This is a guest post from Angie at The Work at Home Wife
While there is still a lot of apprehension when discussing work from home opportunities with newcomers, there is an increasing number of reputable companies offering remote opportunities today. One such company is Amazon.
There are several ways you can make money working at home with Amazon. The possibilities range from actual telecommuting employee positions to fabulously lucrative home business options.
Mechanical Turk           
mTurk has been around since 2005. It was perhaps one of the first crowdsourcing, micro-gig websites.
This site offers primarily short tasks, or HITS, that require little skill or equipment outside of an internet connection and computer. HITS include tasks like transcription, data entry, information verification, etc.
The pay reflects the minimal effort required. It's usually less than $1 per HIT, so you probably won't be able to pay the bills as a Turker. That being said, there is a large number of people who enjoy the laidback atmosphere and ability to work as they please without commitment. And a site like mTurk List can help you find lucrative HITS. Payments are made through Amazon Payments that you can transfer to your bank account or spend on the Amazon website.
Customer Service
Few people know there are actual work-at-home Amazon jobs available. These are seasonal part-time and full-time employee positions answering customer questions and assisting in the sales process. Amazon hires residents of Washington, Oregon, and Arizona.
If you are looking for a full-time gig, this is one to consider. Benefits are available! Check for openings here.
Amazon Affiliate
As a blogger, I love the Amazon Associates program. While the commission starts out low at 4%, you can scale up quickly based on your sales volume. Don't overlook the fact that Amazon is likely the most trusted online merchant around, and they carry almost everything. They do one heck of job upselling for you. When is the last time you placed an order without making an effort to hit that free shipping threshold?
Kindle eBooks
Self-publishing has become mainstream in recent years. Platforms like Amazon Kindle have made it easier than ever for almost anyone to become a published author with a few clicks of the mouse and minimal investment.
There is no upfront cost involved with selling eBooks through Kindle Direct Publishing. Instead, you are paid a royalty of 35% to 70% depending on the price of your book. While you are giving up a good portion of your profits in some cases, you can't beat Amazon's built-in customer base and affiliate program.
Amazon FBA
Perhaps the hottest side hustle of the moment is Fulfilled By Amazon or FBA. With this opportunity, you purchase merchandise cheap, usually through a wholesale company, and send it to Amazon to store and ship. You sell the items at a markup and Amazon takes care of shipping the items to the customer.
This one does require an investment, but once you purchase your merchandise and ship it off to Amazon to fulfill the orders you can sit back and enjoy some passive income – our favorite kind of income.
About the Author:
Angie Nelson has been a virtual assistant and serial blogger since 2007 when she took her future into her own hands and found a way to escape the corporate cubicle farm. Today she balances several successful online ventures and still manages to share her passion for making – and saving – money with others. Visit The Work at Home Wife to learn about more opportunities to earn an income while keeping your personal freedom.