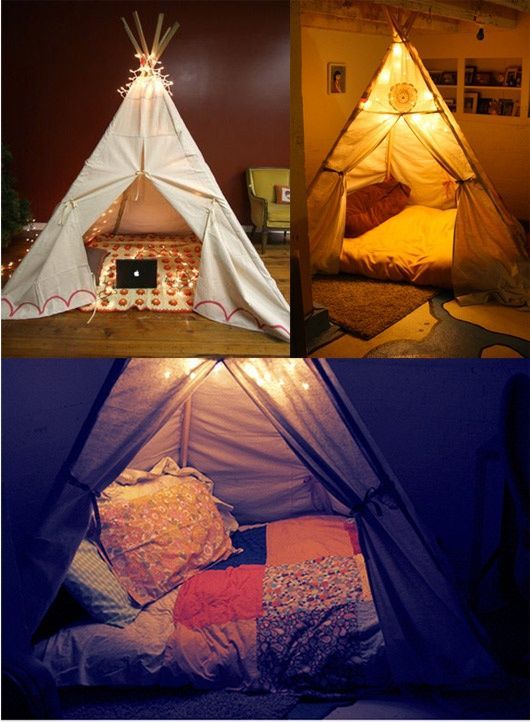 In this post, we will look at Simple ways to make tents for your kids. There are many reasons that kids of all ages love tents. However, we are still to figure out why. There are great advantages to tents and this is that no matter what tent you build you can make it fit the space you have and save money.
Simple And Fun Ways To Make Tents For Your Kids
Whether you're building a canopy or a rustic teepee as long as your little ones can crawl inside and explore they'll be entertained for hours. There are many simple ways to make tents for kids. These tents can keep them entertained. Check out some of our easy ideas.
Outdoor Tent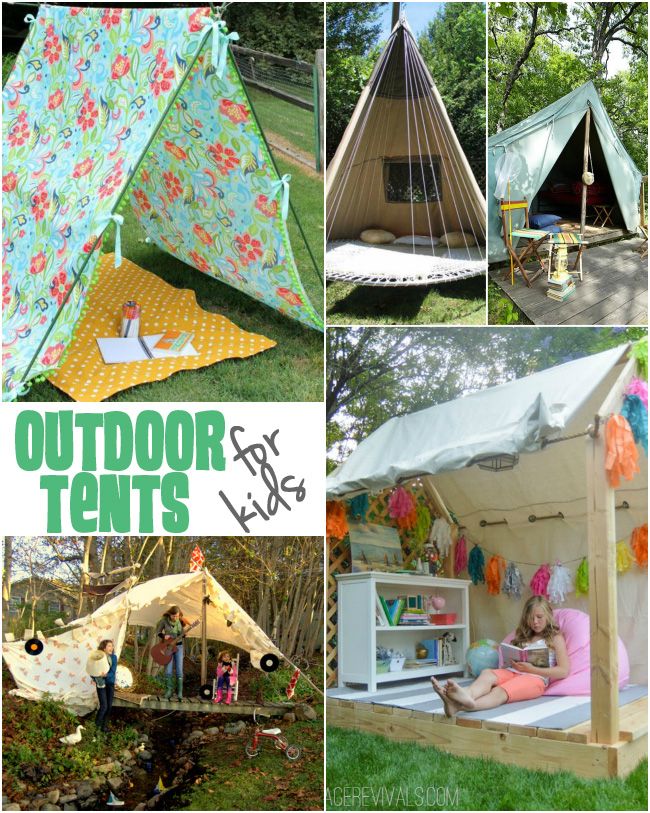 It's great to be outside when the weather is hot, Mothers and kids love the great outdoors and fresh air. In addition building a simple tent your kids are sheltered from the sun, have a place to read, have a picnic, or even camp for the night.
Love the idea of building an outdoor tent follow the simple steps at Daisy Mae Belle
Check Out : Outdoor Pool Noodle Games
Retractable Clothesline Tent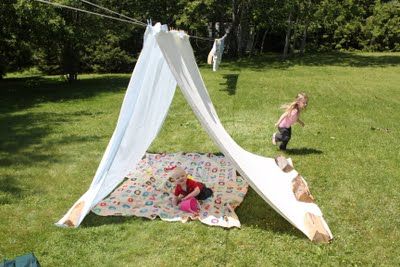 This tent is great for those Moms that hesitate to build tents as they take up too much space in the home. This tent is a win-win for moms as you can take it down in a heartbeat. Furthermore, this tent is one of the simplest tents you can make for kids.
For Easy DIY fort ideas check out Cubic Frog.
Reading Tent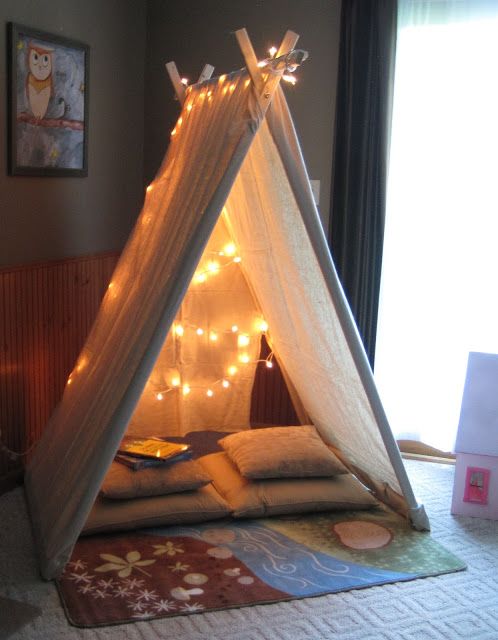 This tent is a perfect space for your little ones to read. You can add twinkle lights and a basket to store books. In order to make this tent, you'll need minimal nails and sewing which is great for a simple tent idea.
For more Tent ideas head over to The kid book nook.
Kids Tepee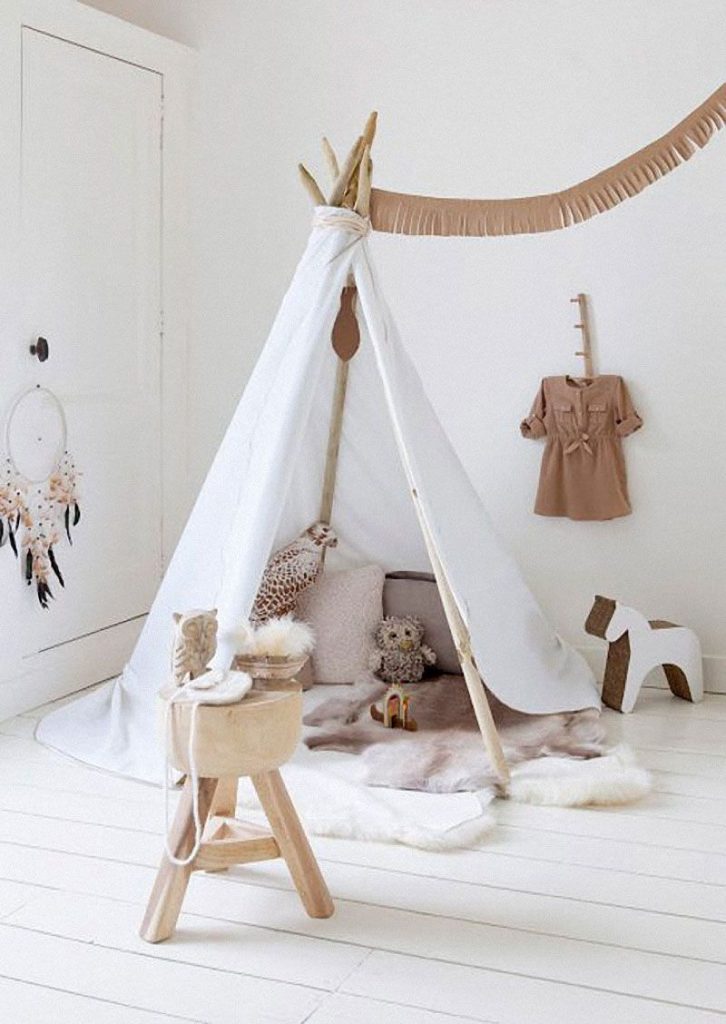 This teepee is easy to make as long as you can sew a straight line according to the creator of this tent. Your kids will love this tepee, I'm yet to find a kid that doesn't. It's a shame these teepees are not big enough for adults. Furthermore, this tepee can be made for just $40 what a bargain.
For ideas on how this can fit in with the decor of your kid's room check out Jest cafe.
Hula Hoop Tent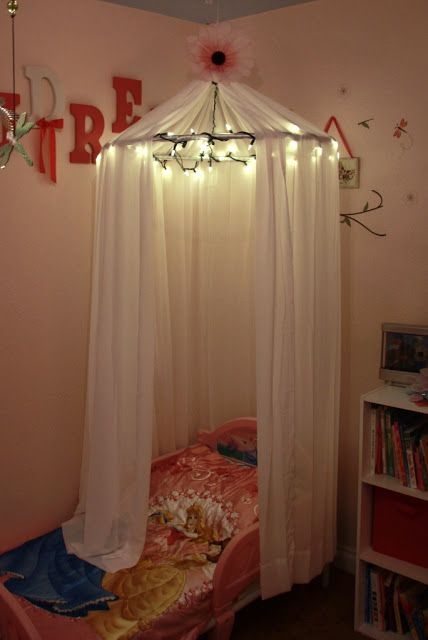 These are the cutest tents I've come across. When you hang them from trees to make them outdoor tents makes it even more magical for your kids. However, I love creating these indoors. The best part is that you're not required to perform any sewing. You just need basic equipment such as a hula hoop, sheet, twine, safety pins, and some ribbon or lights for some extra flair. In addition, you can even get your kids to help build these tents.
For simple instructions on how to build this magical tent check out adventuresinpinteresting2012.
Fold Up Tents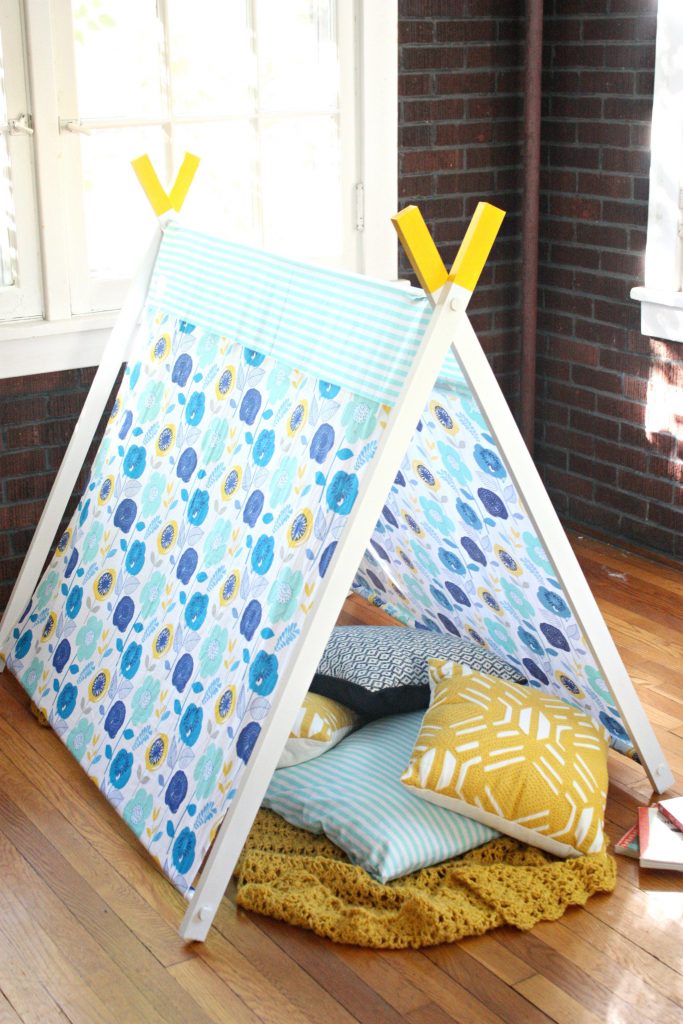 The biggest issue I've come across is that many tents are bulky and had to dissemble. In addition this design of tent is perfect as its small perfect for kids and can be folded and stored away easily. Making this the perfect tent for both moms and kids.
To learn how to build this DIY fold up tent head over to Pretty life girls
Embroidery Hoop Canopy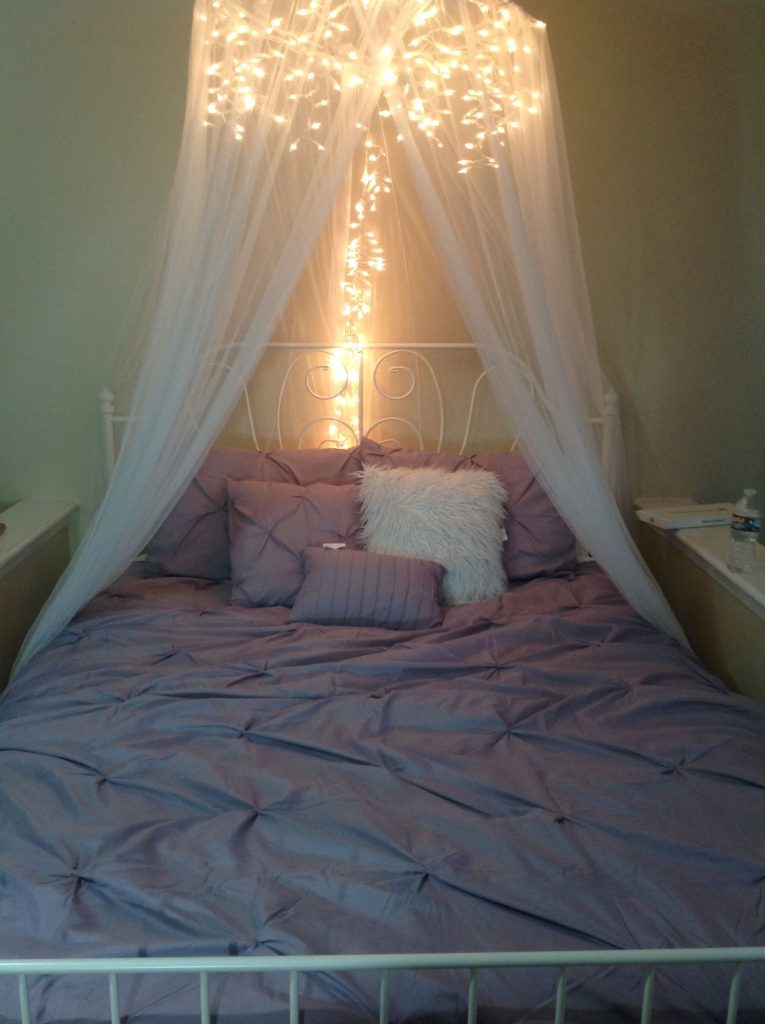 Your little girl, if you have one will love going to bed under this dreamy, canopy. Your child will feel like a true queen and princess. In addition, this tent is easy to build and inexpensive. Furthermore, this will add a lot of sass to your little girl's room in no time.
Head over to Sun Lit Spaces for more inspiring bed canopy's.
Bed Tent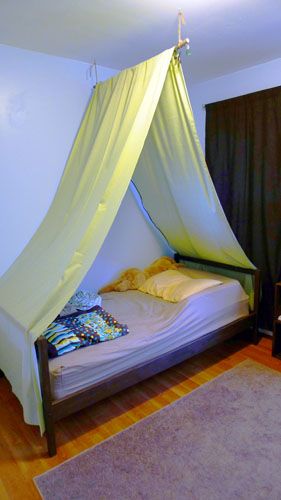 If you've made a cute hoop canopy for your little girl, your son will want his own bed tent too. This is a perfect way to bring out the inter explorer of your son's personality. Your Son will enjoy the feeling of the great outdoors and camping from the comfort of his own bed. In addition, this simple design will add character to your son's room in no time.
For Simple instructions on how to build this amazing camping bed tent head to Lincnic.com.
Simple Ways To Make Tents For Your Kids – Conclusion
As you can see there are many simple ways to make tents for your kids and keep them entertained for hours. Some tents do require some work but are well worth the effort. A good example is the bed tent and embroidery hoop canopy. Not only will they help your kids go to sleep but they can remain above their beds without taking up extra room around the home. The only downside may be getting them up in the morning as they may want to stay in bed forever !.
READ 6 Amazing Tissue Paper Crafts For Kids