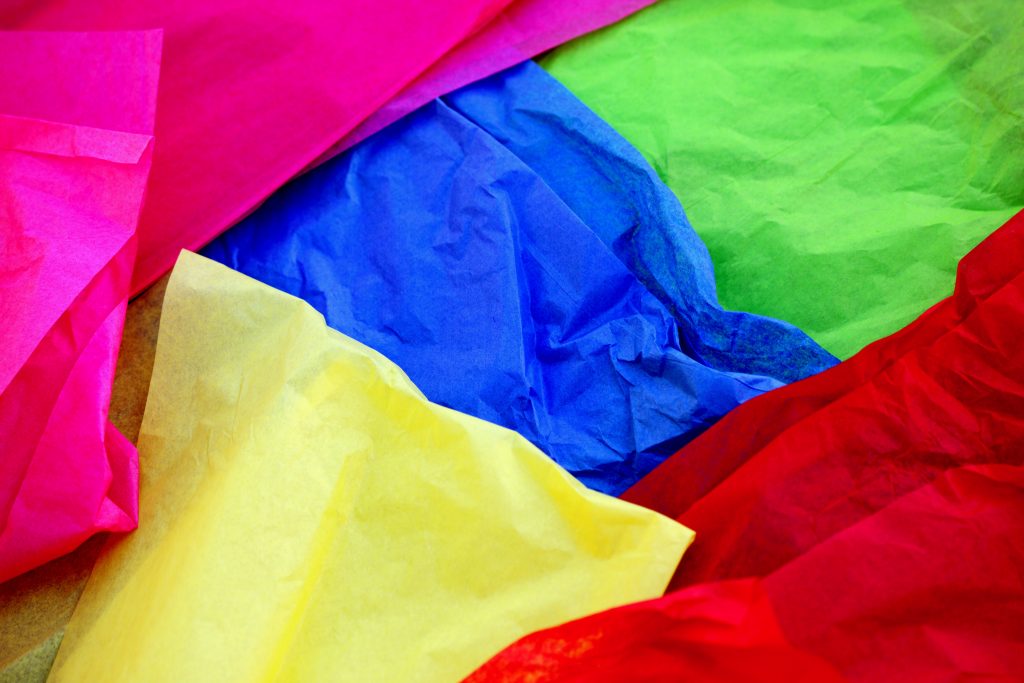 Any tissue paper crafts made with tissue paper remind me of my childhood. There are many fond memories of wrapping tissue paper around pencils to make basic crafts. This is probably the same thing that you do with your children too. The best crafts you can do with your kids are the ones that keep them occupied and develop their motor skills. When twisting and wrapping and fine tissue your kids will learn and develop these skills naturally. Furthermore, check out the 6 amazing tissue paper crafts for kids in this article.
Amazing Tissue paper crafts for kids
Tissue paper craft is normally very versatile and inexpensive making it a great activity for you and your kids. Here are some great tissue paper crafts for your kids.
Read: 30 Free Activities For Kids.
Flower Art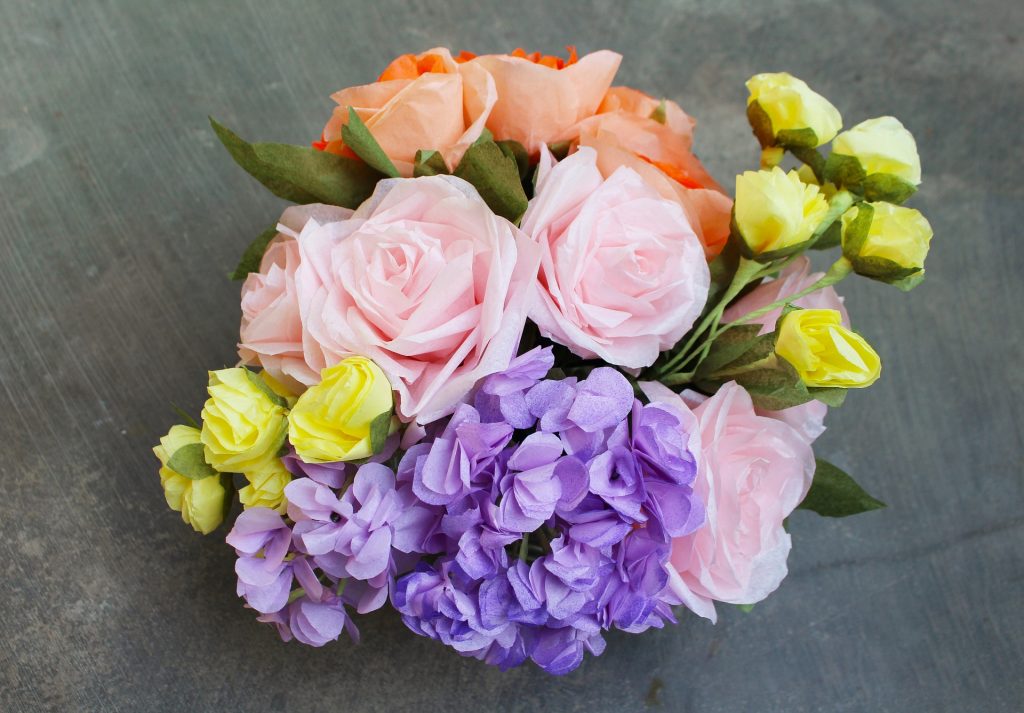 This craft is one of my fondest memories as a child. There are many ways in which you can do flower art. You can print out templates and draw flowers on a piece of paper then scrunch up bits of tissue paper to fill in the pattern. This is a great craft for younger kids or beginners. These flower crafts can be used as table decorations at a wedding or even birthday parties and are a great way to interact with your kids. If you're looking to make actual flower designs like the picture above check out The craft patch blog for simple instructions on how to make these beautiful flowers.
Tissue Paper Heart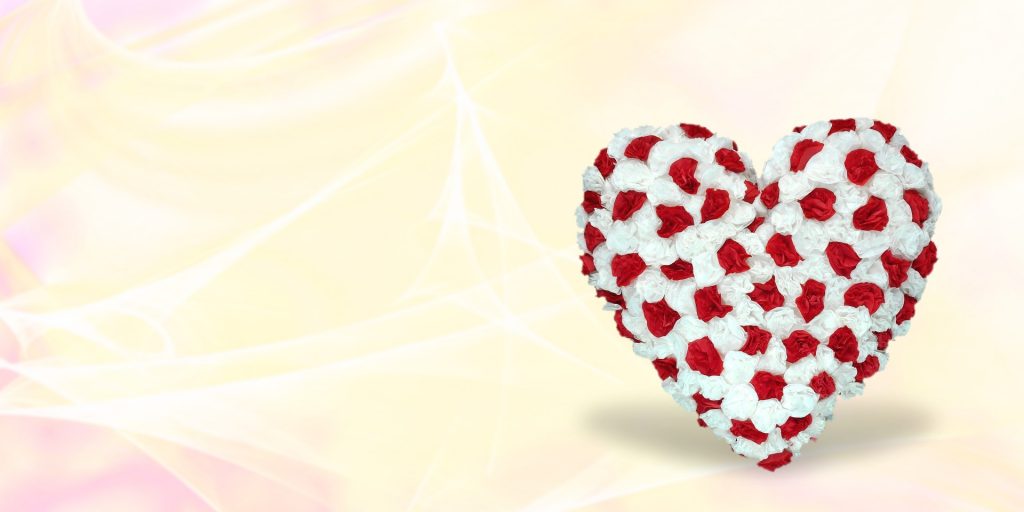 Can you spread too much love over the year? In my house, you can't. We love making love hearts of all kinds out of tissue paper. Hearts made from little hands and fingers are the most adorable. No matter what season, and if you have bright colored tissue paper you can make these beautiful hearts. Just use some old cardboard cut it into a heart shape and decorate it with bright tissue paper. In addition, Check out Crafts by Courtney for instructions on how to make your loving hearts.
Tissue Paper Painting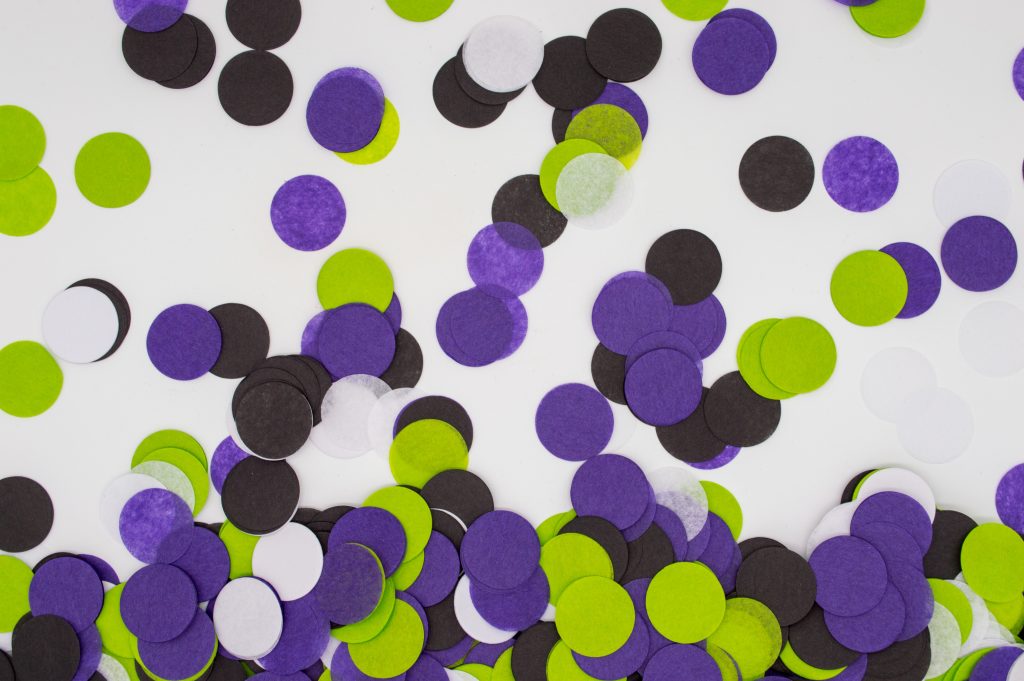 Not only is this a fun way of using tissue paper with your kids but this is also fun for moms. There are 2 types of tissue paper available, did you know that there's a type of tissue paper called the "bleeding" tissue paper?. This type of tissue paper transforms colors when wet and that what makes this type of craft so magical. The best way to perform this type of craft is by cutting shapes out of this tissue paper, dampening a canvas, and placing the shapes on. Once everything is dry the tissue paper will peel off easily leaving you with this gorgeous unique piece of art that worthly of your living room wall and not just your fridge.
Shop here for "Bleeding Tissue Paper".
Tissue Paper Gift Wrap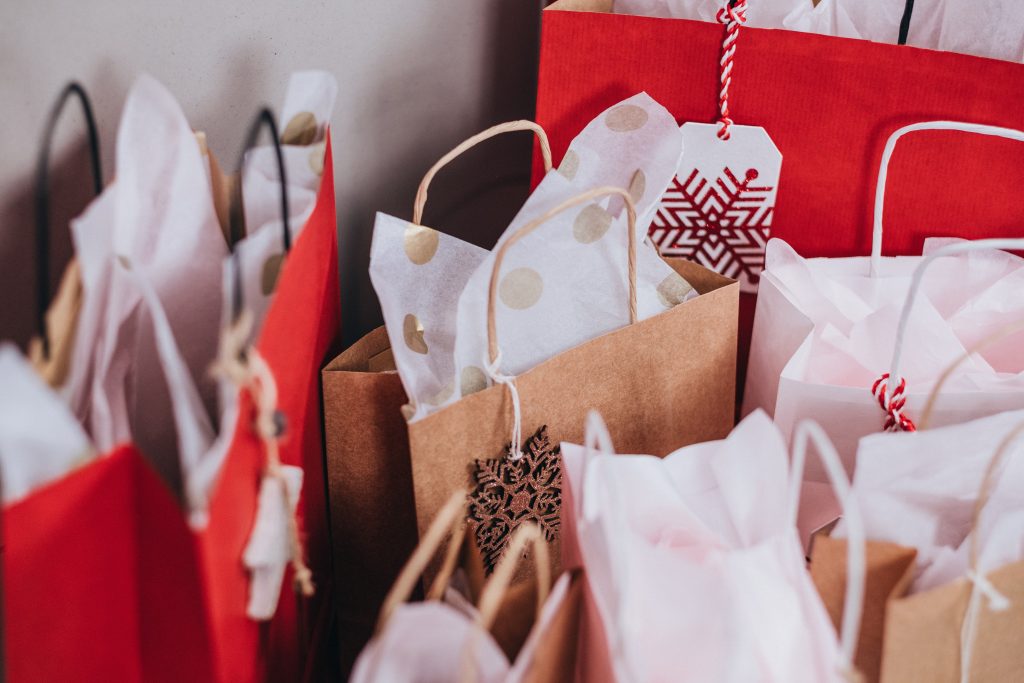 There are many different paper crafts you can make when it comes to tissue paper. One of the simplest and easiest ways things to make is gift wrapping and with Christmas around the corner what better way to showcase your work. The many colors of tissue paper available will give your gifts versatility and memories that will last forever. Wrapping your gifts for friends and family members can bring them to life and really make your kids proud of their work. Gift wrap is simple to make take a big bit of tissue paper and leave it to one side. Cut out shapes from various colored tissue paper and stick them onto the big piece of tissue paper you left to one side. Now wrap your present in this beautifully designed gift paper.
Check out Wikihow on how to wrap your gifts in your newly made gift wrap.
Tissue Paper Confetti Cone Crafts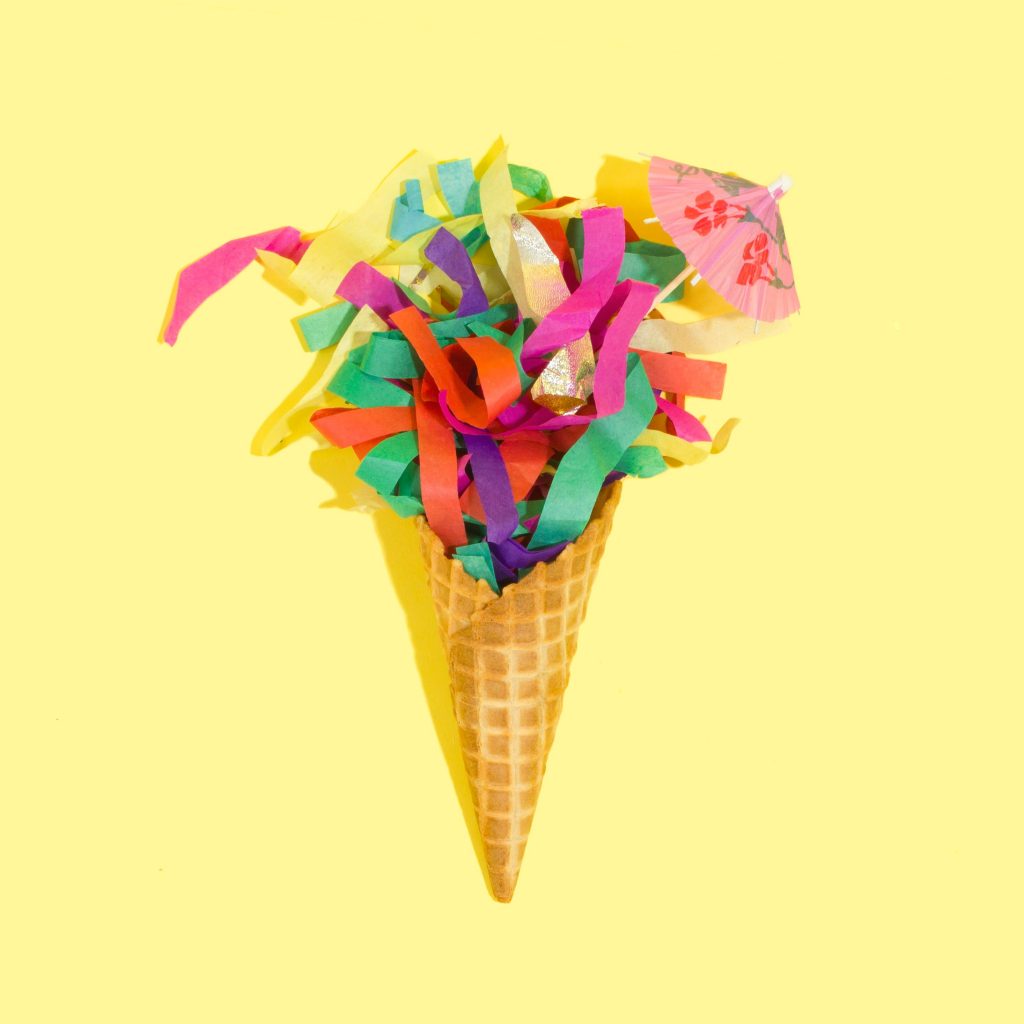 These Confetti cones are great for any special occasion. I've in the past made these for my daughter's birthday party. Each child was given one cone for when we cut the cake and able to throw the confetti around the room. These also make a great alternative to party poppers and can be used for anniversaries, weddings,s and practically any special occasion you can think of. It's as simple as getting some old newspaper rolling it into a cont shape and sticking to it together. Once this is done cut up some tissue paper of all different colors into different shapes and sizes and fill the cone you previously made with it. No matter what occasion you make these cones for they are loved by anyone. This really encourages your child as their craft is loved by friends and family members.
Watch: Here is a tutorial on how to make these magical confetti cones.
Amazing Tissue Paper crafts for kids- Poppies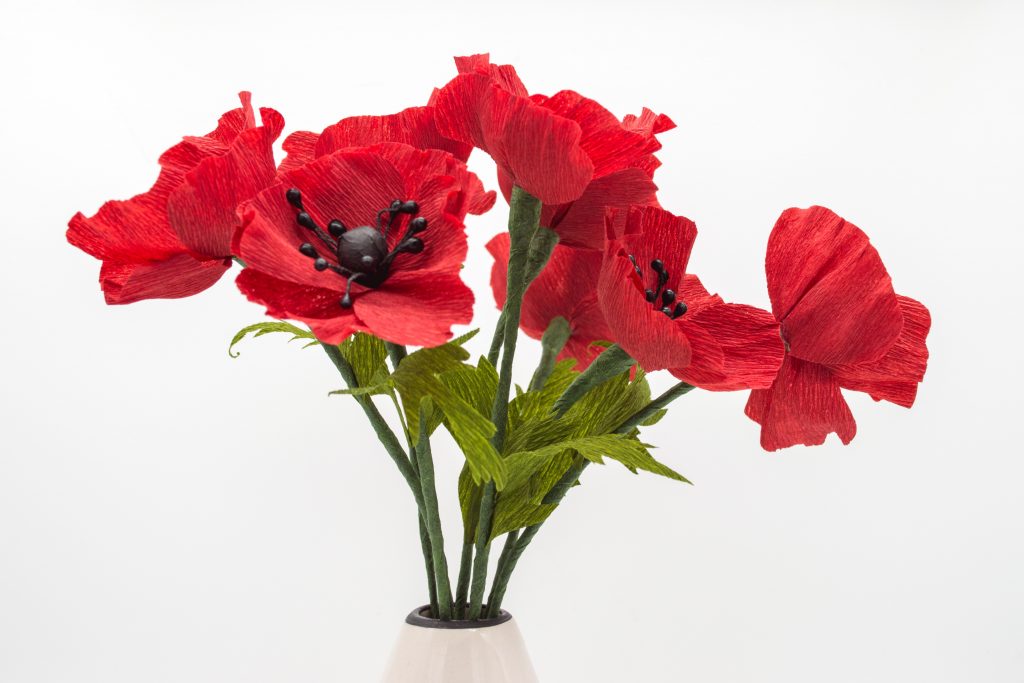 These Poppies are a beautiful way to decorate your home. You can even give these beautiful flowers as a gift to a grandparent or friend on remembrance day. I love popping my tissue paper poppies into a vase and decorating my dining room table with them. Not only do you have to use make red poppies but you can make them out of any color you want. These beautiful flowers look gorgeous in any color. The brighter the better in my opinion. there have been times where I've created these as a bouquet for my friend's wedding where she loved the fact my daughter made them for her. Check out Lia Griffiths tutorial on making your very own poppies.
Conclusion – 6 Amazing tissue paper crafts for kids
Alongside the 6 amazing tissue paper crafts for kids above, there are many different crafts you can create with tissue paper. Other great examples are Tissue paper fish, Jellyfish Suncatchers, Faux Stained glass candle holders, and many more. Check out Kidscraftroom for more tissue paper craft ideas.