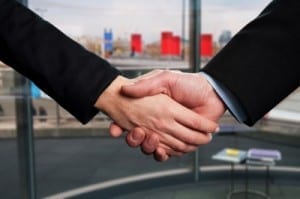 Out of books to read and going into withdrawals, I hit up Amazon to see what Brian Tracy had to offer me. Since I am a huge lover of Eat That Frog, I just knew he'd have something else I'd fall in love with.
I was right.
Brian Tracy had several titles for me to choose from. But, since I am now getting ready to transition myself into full time freelancing The Psychology of Selling: Increase Your Sales Faster and Easier Than You Ever Thought Possible
 seemed like a perfect fit.
After all, that's what freelance writers have to do. SELL their services. Don't think any differently. If you want to freelance you will be a salesman, a service provider, and an accountant. It's kind of a package deal.
Anyway back to the story.
I have been having trouble connecting to books lately for some reason, but not this one. It told me what I needed to hear right when I needed to hear it.
You Only Get What You Think You're Worth
You only get what you THINK you are worth.
Money.
Respect.
Love.
What do you really deserve? What are you worth?
Let's talk money. I have complained about not making enough money several times. I don't have a fancy college degree, or any college degree for that matter, which always seems to be my excuse.
The truth is, if I was offered three times the salary  at my current job I'd probably feel a little sleazy taking it. Why? Because I don't feel like my job is worth that much money.
"Your beliefs are your reality."
Popular blogger and successful freelance writer, Carol Tice, says aim no lower than $100 per hour when freelancing. I aim for $30. While this is still a huge step up from my current salary it makes me wonder if I should be aiming higher.
According to Tracy if you think you're worth $100/hour then you are. If you think you are worth $10/hour then you are. This doesn't mean you can go from $10/hour to $100/hour in a day either. You have to take the necessary steps.
Brian Tracy's Solution
In a nutshell Brian Tracy says building your self-confidence should be your number one priority in sales. You will only make sales if you are confident in yourself and know what you're worth.
To get started, make a goal for how much you want to earn next year. Tracy suggests taking your highest yearly income and increasing it by 25-50%. That's your goal.
The highest I have ever earned in one year was right around $33,000. So my goal for next year is $50,000. Think I can do it? I do.
Tracy suggests that if your goal is more than 50% of your highest yearly earnings it will feel unrealistic and therefore won't motivate you. After you have your yearly goal break it down into monthly, weekly, and daily goals. Know how many sales you have to make, how many clients you have to book, or how many emails you have to send to reach those daily goals.
There is an ebb and flow of freelancing that you can't control. Some weeks you won't reach your goal, some weeks you'll surpass it. The point is to keep this goal in front of you. Know you're worth it!
This book is full of golden nuggets. And I think it's a must read for anyone who is in sales of any sort. (Freelancing IS sales.). The Kindle version is currently only $2.99.
 (Subject to change.) Or, the next time you're at the library check it out. I promise, you won't be disappointed.
Do you get paid what you're worth? If not, what's holding you back?