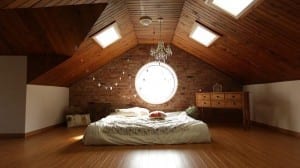 Every parent of a young child knows the great responsibility that comes with decorating your young one's bedroom. Most kids have little time for organization or aesthetically pleasing color combinations; they just want to be able to access all their toys at a moment's notice and snuggle up tight for a bedtime story under some cuddly, comfy duvet covers.
For parents looking to maximize impact in the decorating department, here are a few key tips that can make sure your child's bedroom is everything that they want it to be and everything you need it to be.
Collect a Few Great Pieces
Having a super snuggly duvet cover or a vintage rocking chair in a child's room can completely transform the space. Collecting a few impactful pieces over time ensures an eclectic mix that creates character. Sheets, blankets, and furniture are often good places to splurge as both parents and children enjoy them.
Make What You Can
Nothing screams DIY like a child's bedroom. Sourcing old furniture and bestowing new life on items with a coat of paint or a simple re-upholster job can be satisfying and cost-effective. Sew vibrant cushions to go with chairs or quilt blankets with some of your child's favorite patterns. These projects are a great way to bond with your kids and let your imaginations run wild together.
Accessorize
Maintaining a good basic design style means fewer decorating overhauls as your children grow and their styles change. Consider painting walls and keeping furniture simple with clean lines, natural materials and neutral tones that you can spice up with accessories. Toys, linens, carpets, and wall art can all infuse a room with character. The best part is that they can be rotated out with minimal cost and replaced with new accessories that most suit your growing kids.
Showcase Your Talents
One of the coolest ways to decorate a child's bedroom is to create a mini art gallery. Find interesting ways to display artwork that come home from school or which has been produced at home. Creating collections of work from everyone in the family is a fun way to express your creativity and make your kids feel special and talented (which they are, of course!).
Keep your kids happy by thinking of inventive ways to store toys and arrange furniture that they'll like and which will make your life easier. Placing storage items low so that your kids can reach them will encourage them to clean up after themselves (or maybe that's just wishful thinking!!). Not only that, it leaves more space on the shelves for everything from books to toys to tea sets.
Children's bedrooms need to be designed with fun in mind, but kid-friendly functionality doesn't have to mean sacrificing organization or style. In fact, be truly creative and you may become the hippest mom on the block!