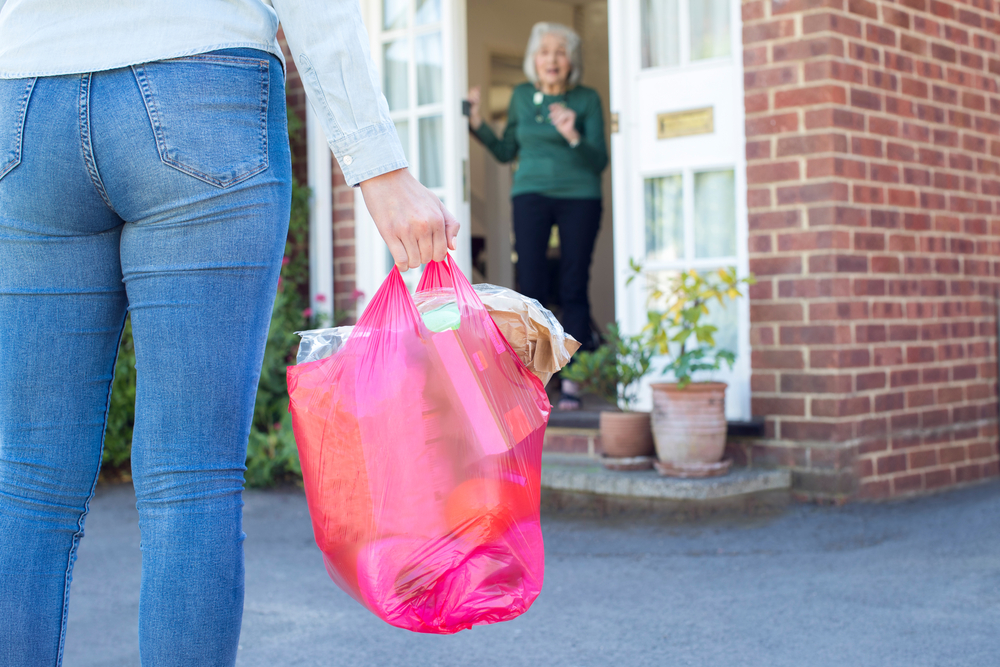 Most people don't like running errands, but if you got paid to do this, would you change your mind?
Earning extra money is a top financial concern in many American households, especially with all that is currently going on throughout the world.
Right now, one of the easiest ways and most in-demand ways to earn extra money is to run errands for other people in your area for compensation.
If you're interested in these types of side hustles, here are a few ideas to get you started below.
1. Postmates
Postmates is a service that allows you to deliver orders from restaurants and stores, all through an app. We love this app, because they do NOT take a percentage of your earnings, there are no fees and they offer instant deposit on your earnings.
The one caveat is that Postmates is only available in major cities across the U.S. right now. So, if you live in a smaller town, you may not be able to deliver with this app.
Another pro? Postmates allows you to run errands even if you don't have a car. You can use your bike, scooter, or walk to make your local deliveries. According to their website, Postmates couriers can work whenever they want and earn up to $25/hr plus tips.
2. DoorDash
DoorDash is just like Postmates being that they allow you to deliver food from restaurants to customers, but you must reside in a major city.
If you have DoorDash and Postmates in your area, I'd recommend signing up for both to see which one you like better.
3. Drive For Uber or Lyft
I'm sure you've heard of Uber and/or Lyft. Both of these apps let you earn money by using your car to drive other people around in your area.
Passengers call for a ride and pay you all through the app. You don't have to deal with any of the money, but riders can also give tips and review your service, which is nice.
My husband and neighbor both drive for Uber and what I love about Uber and Lyft is that so many people use the app so it's easy to make good money.
My husband earns about $800 per month by driving for Uber a few nights a week before taxes.
Plus, this is also a flexible way to earn money since you can start driving whenever it's convenient for you whether you want to drive before or after work, during your lunch break, or on your off days.
Uber and Lyft drivers can earn an average of $20+ per hour.
4. Uber Eats
Uber Eats is a new service that Uber came out with. It allows you to deliver food to people from local restaurants.
Normally, restaurants like Mc Donalds and Subway don't have delivery services, but with Uber Eats, people can order meals that you pick up and deliver their doorstep.
This is another easy way to make money with your car. My husband recently signed up to deliver for Uber Eats as well and he has no complaints so far about the experience.
Uber Eats drivers receive a fixed rate to pick up the food and deliver it which is then added to the variable rate for the distance they need to drive to deliver the order. They can earn an average of $10-$20 per hour.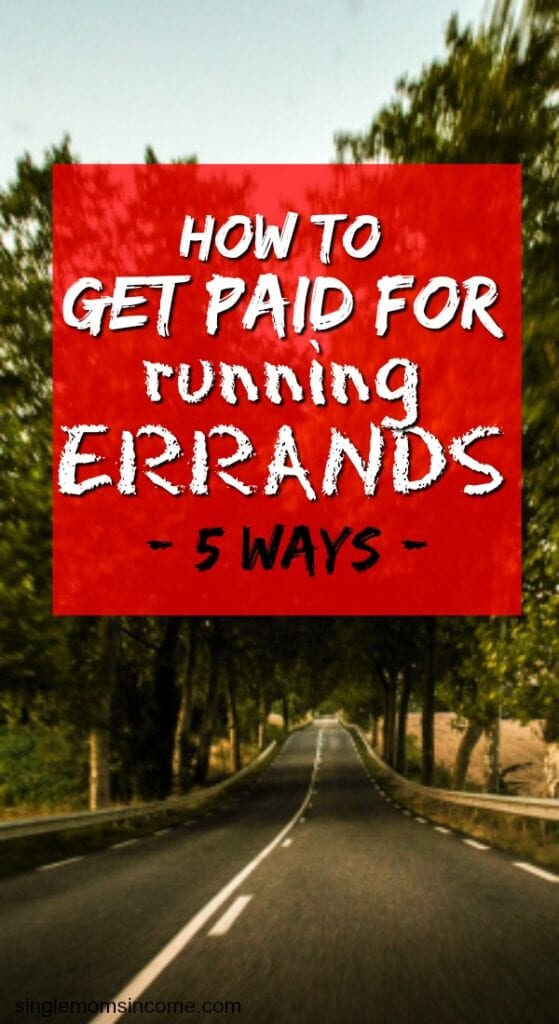 5. TaskRabbit
TaskRabbit helps you get paid to run errands and perform other services.
With TaskRabbit, you can set your own rates for jobs and do things like cleaning, delivery, handyman services, furniture assembly, or personal assistant services. You basically bid on jobs/assignments in your area.
This is also a flexible way to earn money because you can pick up your own jobs in your area whenever it fits in your schedule. In order to get started, you have to attend an orientation in your city.
A Few Things to Keep In Mind
Carefully read the requirements and FAQs for any type of delivery service/app you wish to try out before you sign up. All of these services will most likely run a background check on you if you wish to start working.
If you want to drive for Uber or Lyft, you'll need to have your car inspected when you sign up. There also may be sign-on bonuses you can take advantage of.
Also, keep in mind that these companies will often take a cut of your earnings (usually in the form of a fee) while you receive the bulk of the compensation for completing the job. It's not unusual, and that's just how they make money.
Overall, if any other these apps are used in your area, this could be a great way to earn extra money without using too many skills.
Have you ever heard of any of these apps before? Would you ever consider running errands as a side hustle?