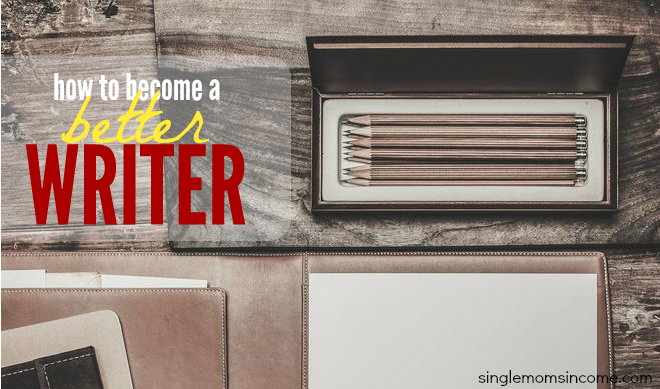 I got an interesting email from a reader the other day with a question I had never been asked before. I'm paraphrasing here but the question went kind of like this:
"How do you learn to write when you're just starting out? Especially if all you have is a GED or high school diploma?"
I actually really loved this question for a couple of reasons.
First, your education does not matter. If someone says you need a degree to become a freelance writer, they are lying. What matters is your drive and ambition. That was all that I had going for me when I first started. (The 100 rejections I received should be proof of that!)
Don't you ever, EVER let someone put you down because you don't have a degree, or a high school diploma, or whatever. (<—-Imagine me saying that in my stern Mom voice.) It doesn't matter. Some of the greatest and wealthiest businessmen of our time have no degree.
If you don't believe me read Think and Grow Rich.
I have no degree and am doing just fine. I also have the perk of not having a gazillion dollars in student loan debt.
Also, I want to clarify that I don't think going to college is stupid or pointless. If you worked your butt off for a degree, feel proud about it! It IS an amazing accomplishment and I am not trying to belittle your hard work.
All I'm trying to say here is that if your particular life path didn't involve a college education it doesn't mean you have to work at McDonalds for the rest of your life. If you have personal determination, a desire to learn, and can handle rejection you will be 100% fine!
Secondly, I am not a good writer by nature. I still wouldn't consider myself a great writer but I am certain that I have vastly improved. I seriously cringe when I read some of my first articles. They are horrible and I wonder why in the world anyone actually paid me to write for them. (Although I'm certainly grateful that they did!)
Writing is a Learnable Skill
Writing is a learnable skill. Nobody comes out of the womb a great writer just like nobody is born a great photographer, or scientist, or architect. These are all learnable skills.
What you need to learn highly depends upon the type of work you want to do.
For instance, if you want to get into journalism then you need to learn the terminology and know how to properly cite sources. If you want to be a blogger then you need to be at least mildly entertaining or useful to the person who is reading your blog post.
I am not a journalist so in this article I am only showing you how I was able to become better at writing blog posts and how you can develop your own personal writing style.
Find 3-5 Bloggers Whose Writing Style You Like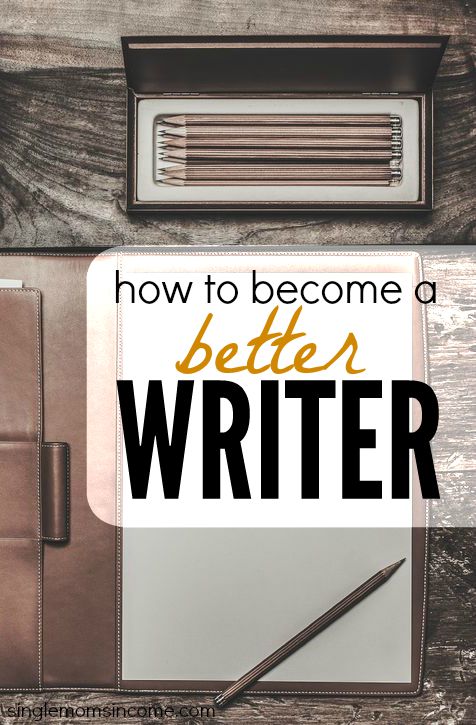 One thing that I have continuously done over the course of my writing career is study other writing styles that I love. For instance, there are about five bloggers whose writing I love, all for different reasons.
I love one style because the author is straight to the point, another because she's so inspirational and another because she comes across as very intelligent. But my two favorite writing styles come from bloggers who make me feel like I'm their friend.
I've never met these women, never spoken with them, never emailed them and yet I feel like I'm friends with them. That's good writing to me. (And because I feel like you are my friend I hope that you, too, feel like I'm your friend.)
Find 3-5 bloggers whose writing style you really like. Take note of exactly what it is you like. Be sure that you're not concentrating too hard on just one style or you'll end up copying it rather than putting different elements together to develop your own style.
Read A lot of Books
In addition to reading a lot of blog posts from your favorite bloggers you should also read a lot of books. The more you read the better of a writer you'll become.
And if you don't read in the first place then I'd say becoming a paid writer or blogger isn't for you.
Some books I reread a lot are:
I like these books because they draw me in. I can't put them down. (Especially Robert Kiyosaki books!)
Google Grammar and Spelling Questions
I suck at grammar. If I wrote exactly how I spoke my posts would be so grammatically incorrect that you wouldn't be able to decipher them. While I still want my writing to come across as my actual personality, I have to correct my grammar when I write. It was hard at first!
When I first started freelance blogging I spent a ton of time Googling my grammar questions.
If you get stuck on grammar or the spelling of a certain word just Google it. You'll find the answer!
If you get stuck on the opening or closing of a particular article then go read other articles similar to the one you're writing and pay attention to how the blogger opened and closed. Figure out what you liked and what you didn't like about their articles and then use that information for your own benefit.
Edit the You-Know-What Out of Your Blog Posts
Like I said, I am not a natural writer and my writing process has drastically changed over the past three years. I spend way more time editing my blog posts than I do writing them.
The writing process for me is fairly easy. I just get all of my thoughts out on paper (screen?) Then I go back and I edit. I delete the "fluff," fix my run on sentences, and make sure I'm not super repetitive in my word choices.
My advice would be that you should just write. Record all of your thoughts. After that go back and edit. From there you can add sources and change everything around.
Write A Lot
Last, but certainly not least, just write a lot. The more you write the better you will get.
It's like the 10,000 hour rule which states that you can excel at anything if you put 10,000 hours of practice into it and that "natural talent" isn't really important.
The more you write, the better you'll get!