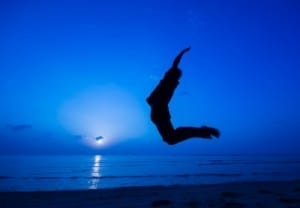 Yesterday I told you how I have been thinking about life and what I want out of it. I told you about what kind of person I want to be and how I want to be remembered. I told you that material possessions won't matter at all when we die. What will matter is how we are remembered. What kind of legacy we leave behind.
However, that does not mean that we don't need money.  I am sure you have heard before that money won't make you happy, but the lack of it can make you downright miserable. And it's true.
Since everyone's ultimate goal is to enjoy life while they have the chance to, figuring out money will give you better odds of keeping the stress at a low and the enjoyment at a high.
Values, Goals, and Money
I can be a bit of a flake sometimes. I set too many goals, get overwhelmed, and then only meet about half of them. I know how my money should be spent and sometimes I will meticulously plan my spending on paper only to completely crush the plan in real life. But, I try, I learn, and I try again.
You would think that aligning your finances with your values would be an easy task. The problem is that we are all human with materialistic wants and needs. Sometimes it's easy to forget what we are really living for and instead succumb to frivolous spending that provides a temporary, false sense of happiness.
If you haven't checked out Jacob from Early Retirement Extreme yet, he is a good example of setting up finances to coordinate with  values and goals. He saved 75% of his income when he worked so that he could retire at 33. His retirement is funded and he is more than okay with living on $7,000 a year. He now spends his time on things that really matter to him. He spends his money wisely and soaks up life in his own way.
I don't think spending money or having money is a bad thing. I am no budget saint myself. I also don't think living on $7,000 a year is right for everyone. Personally, I think I need about $30,000 a year for my girls and I to be comfortable. The point is it's okay to think outside of the box and be different. Do what aligns with your values instead of what impresses other people.
For me, the big picture is exactly what I stated yesterday. Enjoying time with the people I love the most and helping people who are less fortunate than I am. I also enjoy doing DIY projects around the house, writing, blogging, and reading. While some of my hobbies are pretty inexpensive, others can be more costly.
Working for Something You Love
If you think that you will never have a day job that brings you complete happiness then an early retirement could be what's right for you. If you can't imagine spending the rest of your life doing the 9-5 then maybe you need a drastic change. Give your work some meaning. Stop spending on unnecessary stuff and start saving with some "gazelle intensity." If you save smart enough you may be able to fund your retirement within the next 5-10 years.
Another options is to find a job that brings meaning to your life. If you are a giver maybe you could find work with a non profit organization. If you love to help children maybe you could work at a children's hospital. If you like to write you could blog or take up freelance writing. There is an option that will be right for you.
None of these options are instantaneous, they all take a lot of hard work initially. Getting the money thing right takes time and unfortunately a few mistakes along the way.
We only have one life to live. Who cares what other people think? We might as well make the most of it and live it the way we want, right?